Best Gear You Can Buy for Under $1,000 Page 2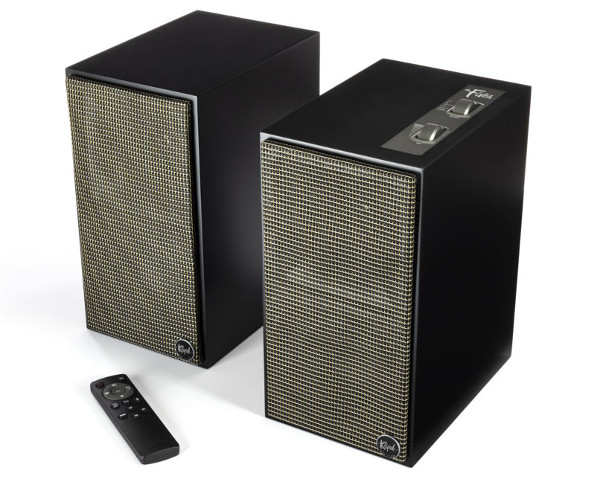 Klipsch The Fives Powered Speaker System: $799
If you had to pick one word to describe The Fives, it would be "versatile." These foot-tall speakers are equipped with a generous helping of onboard power and just about any type of connection you could want — including phono inputs, an audio return channel (ARC)-enabled HDMI port (great for TV hookups), and Bluetooth streaming to name three of the seven options. In other words, The Fives will accommodate a variety of setups without you having to worry about hunting down an outboard amp or receiver. More to the point, they play loud and will light up a good sized room with rich detailed sound and surprisingly robust bass. Here's how I described their sound in the review: "Johnny Depp's expressive vocals on [the John Lennon song] 'Isolation,' backed by Jeff Beck's haunting slide guitar, was a standout on Tidal. The Fives were particularly adept at revealing the gentle vibrato of Depp's voice, while conveying the gritty yet fluid character of Beck's guitar." If you're looking for a good sounding, versatile speaker system, start here.
AT A GLANCE
Plus
Versatile
Easy to set up
Solid construction
Good sound with powerful bass
Minus
No tone controls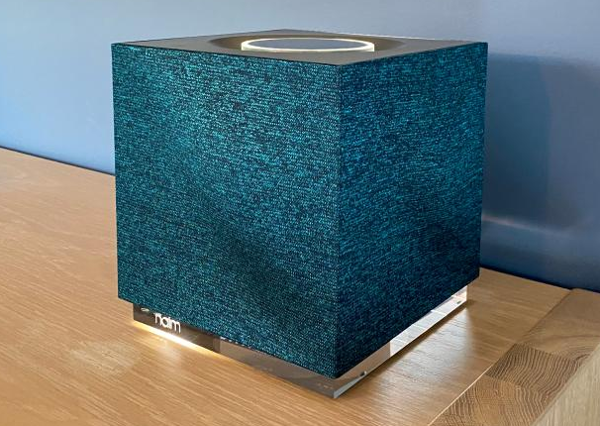 Naim Mu-so QB 2nd Generation Wireless Music System: $900
A finalist to our
2019 Top Pick of the Year in wireless speakers
, Naim's updated Mu-so QB wireless music system will have you scratching your head in amazement the moment you power it up. The U.K.-based company took an already awesome system and made it even better with expanded streaming options and streamlined operation. The second generation QB is one of the best sounding compact speakers you'll find. Though it's not cheap, it will delight you with a seemingly endless stream of musical choices and rich sound that's guaranteed to put a smile on your face.
AT A GLANCE
Plus
Compact
Built like a tank
Elegant fit and finish
Excellent sound quality
Minus
Sound can be a little bright
App isn't always intuitive
Pricey
Subwoofers
DALI SUB E-9F Subwoofer: $799
Reviewed as part of DALI's award-winning Oberon 5.1 compact speaker system, the SUB E-9F is, in the words of veteran audio reviewer Dan Kumin, a "little brute" that proves it is indeed possible to add a "meaningful octave of bass at useful power levels" with a woofer that's smaller than 10 inches — in this case, a 9-inch driver powered by a 170-watt Class D amplifier. "The E-9F had plenty of grunt to add the sub-40 Hz fundamentals right up to THX-reference level… which is loud indeed." Impressive from a subwoofer that's only one cubic foot.
AT A GLANCE
Plus
Delivers clean, dynamic bass with movies and music
Super compact
A solid value
Minus
Plain design and finish
Full Review Here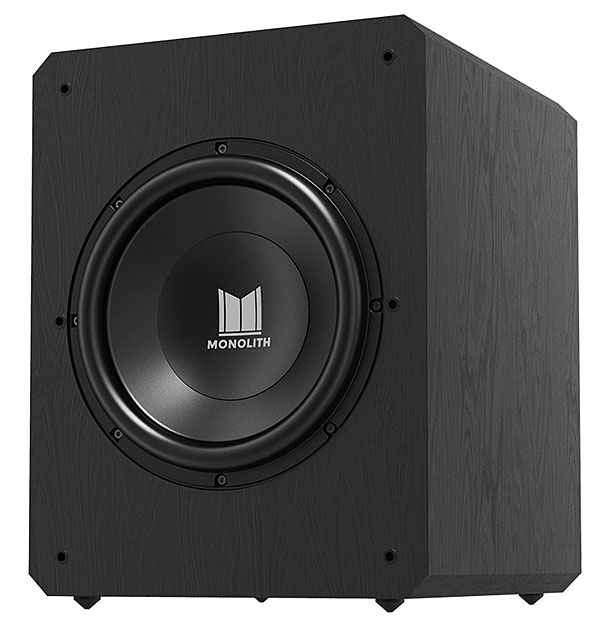 Monoprice Monolith M12-S Subwoofer: $800
You know Monoprice as that internet company that sells a gazillion AV accessories at great prices. But did you know that the company came out with a line of impressive home theater speakers a few years ago? Case in point: the THX-certified Monolith M12-S subwoofer we reviewed as part of the Monolith THX-365T speaker system, one of our Top Pick of the Year finalists in 2019. Reviewer Michael Trei praised the M12-S for its high-end features, which include a THX setting, XLR balanced connections, and the ability to deliver deep, tight bass all the way down to 20 Hz.
AT A GLANCE
Plus
Tight bass to 20 Hz
THX-certified with XLR balanced connections
Superb value
Minus
Bulky
Uninspired looks
SVS SB-2000 Pro Subwoofer: $899 (piano gloss black), $799 (black ash)
The subwoofer kings at Ohio-based SVS keep cranking out the hits, most recently with a bass box guaranteed to delight enthusiasts. Reviewer Michael Trei was won over by the SB-2000 Pro's ability to deliver clean, hard-hitting bass for a reasonable price and loved having the ability to tweak its performance to a fare-thee-well from his smartphone using the company's companion app. Instead of having to bend over or squat to make critical adjustments, the app puts controls like a parametric EQ with volume, bandwidth (Q), and center frequency settings at your fingertips. Rare, indeed!
AT A GLANCE
Plus
Big bass punch from a small form factor
Excellent value
Versatile smartphone control app
Minus
No auto-calibration/room EQ feature