AudioQuest Expands PowerQuest Lineup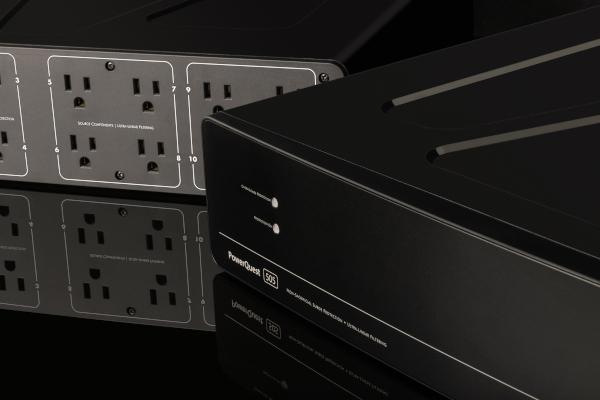 AudioQuest has expanded its PowerQuest line of power conditioners with three new models that borrow "critical DNA" from the brand's much higher priced flagship Niagara line.
Intended to bring "linear noise-dissipation and non-sacrificial surge protection" to a wider audience, the new lower-priced PQ-303 ($460), PQ-505 ($700), and PQ-707 ($1,300) power conditioners are designed to withstand AC surges and spikes up to 6,000 volts/3,000 amps without sustaining damage and feature automatic shutdown with extreme voltages (up to 140VAC).
Each rack-mountable model (2RU rack ears included) is equipped four High-Current outlets for variable-current components such as amplifiers and powered speakers and eight Source outlets for constant-current devices such as TVs and streaming media players.
The PQ-303 is said to provide linear noise dissipation via a differential filter with an operating range of 30 kHz-1 GHz, while the higher priced PQ-505 and PQ-707 are rated for "ultra-linear" noise dissipation through the combination of the same differential filter (but with a lower 8 kHz rating in the case of the PQ-707) and a common-mode filter with an operating range of 30 kHz-100 MHz. The top-line PQ-707 adds a 45-amp on-demand current reservoir.
Each model ships with a detachable a 6.5 foot (2 meter) "direction controlled" power cable designed to dissipate RF noise and has a flat-to-wall plug. For more information, visit audioquest.com.