TCL Ships 4K TVs Featuring Fire TV at Budget Prices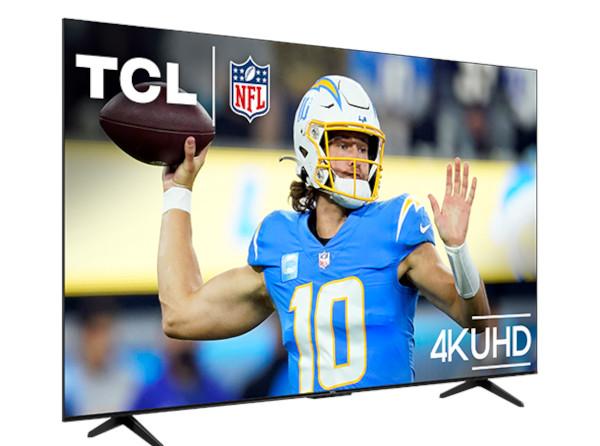 TCL has announced that its first 4K QLED TVs to feature Amazon's Fire TV streaming platform are now available at budget prices ranging from $250 for a 43-inch S4 series model to $800 for a 75-inch Q6 series set.
The TVs are designed to provide seamless access to the Fire TV interface and come with a voice-powered remote control based on Amazon's Alexa virtual assistant. With the remote, viewers can use simple voice commands to launch apps, switch inputs, play music, search for content, manage settings, and control smart home devices.
Q6 series models with Fire TV are offered in 55-, 65-, and 75-inch screen sizes at $450, $600, and $800, respectively.
S4 series models with Fire TV are available in 43-inch ($250), 50-inch ($300), 55-inch ($320), 65-inch ($450), and 75-inch ($650) screen sizes.
Two 1080p S3 series models with 32- and 40-inch screen sizes also include Fire TV at $170 and $200, respectively. For more information on the Fire TV models, visit tcl.com.
WHERE TECHNOLOGY BECOMES ENTERTAINMENT