Best Gear You Can Buy for Under $1,000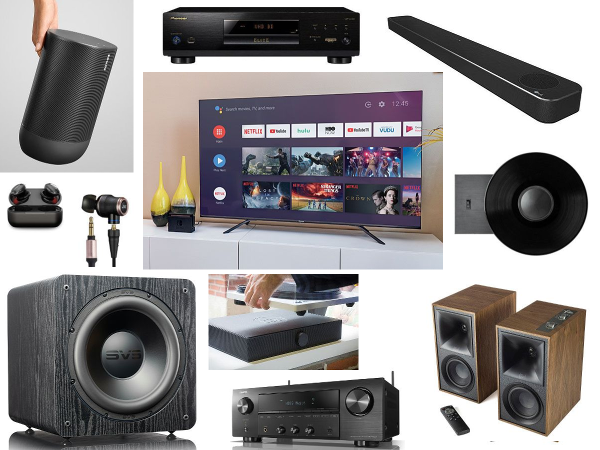 Despite all of its many challenges, 2020 has so far proven to be a good year for affordable A/V gear. To illustrate the point, we've gathered up a couple dozen recent examples — all
Sound & Vision
Top Picks — and included a few picks from late 2019 as well. To make it easier to browse, we've divided the listings into seven categories: Speakers with seven entries, Soundbars (four entries), Subwoofers (three entries), TVs and Source Components (four entries), Receivers & Integrated Amplifiers (two entries), Headphones (three entries), and Accessories (one entry). Will you find your next acquisition on one of the five pages that follow? Read on to find out.
Speakers
Audioengine A2+ Wireless Speaker System: $269
There's a lot to like about Audioengine's A2+ speakers, one of the runners-up to our
2019 Top Pick of the Year in wireless speakers
. For starters, they're built like little tanks, with emphasis on "little" — they're only 6 inches tall, making them perfect for placement on a desk or shelf. Add to that the convenience of aptX Bluetooth streaming, ample onboard power, and — most important — their ability to convey sound that is warm, detailed, and spacious. If you wanna show 'em off a bit, the speakers also come with a fire-engine red or white-gloss finish.
AT A GLANCE
Plus
Warm yet detailed sound
Ultra-compact form factor
Bluetooth streaming
Minus
No front-panel volume control
USB input support maxes out at 24/48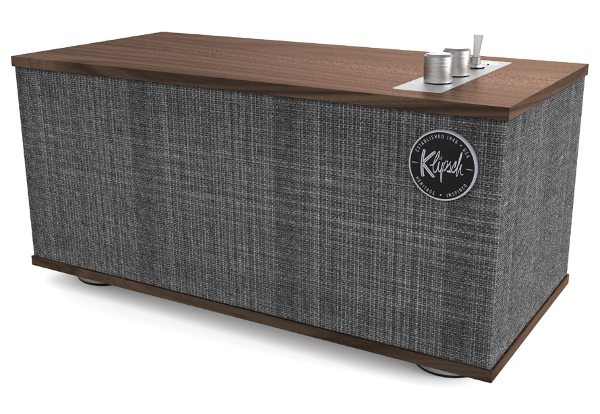 Klipsch The One II Bluetooth Speaker: $289
The One II is a Bluetooth-only follow-up to Klipsch's excellent
Three wireless speaker
designed for folks who want a simple, self-contained music system they can stream to from a smartphone or laptop/tablet. There's no Wi-Fi-based multiroom capability but there is a minijack input for direct connection to an audio source. A runner-up to our
2019 Top Pick of the Year in wireless speakers
, the One II delivers surprisingly robust sound from a compact cabinet that will complement any décor.
AT A GLANCE
Plus
Elegant retro design
Excellent sound

Minus
No remote control
No internet radio or app
No multiroom capability

Andover Spinbase Turntable Speaker System: $299
The Spinbase is a unique all-in-one powered speaker that doubles as a turntable platform. You might think of it as a music-focused soundbar that replaces the added complexity of (and space consumed by) two speakers with a single box that actually sounds good — a clever alternative to a component-based, entry-level system. We know what you're thinking: Isn't the top of a speaker the last place you should put a turntable? Absolutely, which is what makes this bar so amazing. Andover employs a remarkable technology it calls IsoGroove Feedback Elimination to ensure the top surface is well-damped and free of vibration. Longtime audiophile Michael Trei was astonished by the speaker's ability to deliver open, room-filling sound without any obvious sonic downsides. "I'm not sure what DSP tricks are being used, but the image was expansive without sounding unfocused or out-of-phase." Adding to its appeal, the Spinbase supports Bluetooth streaming and is dead simple to set up and use.
AT A GLANCE
Plus
Very good performance
Exceptional ease of use
Accommodates typical turntables
Minus
No remote control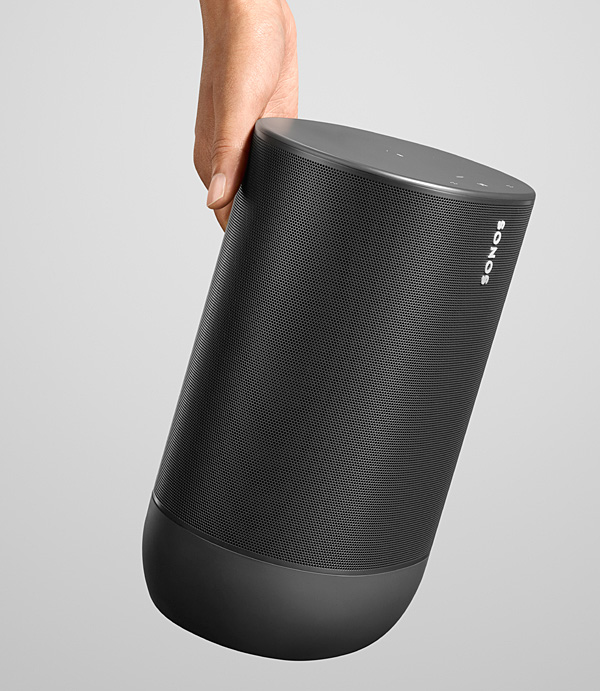 Sonos Move Portable Wireless Speaker, $399
Wireless speaker pioneer Sonos waited a decade and a half before venturing outside of the home with the Move, its first battery-powered portable speaker. It was well worth the wait and easily made the cut as a runner-up to our
2019 Top Pick of the Year in wireless speakers
. Apart from being waterproof, dustproof, and built to withstand a 6-foot drop, the stylish speaker is equipped with Sonos' proven Trueplay acoustic calibration technology and supports voice control via Alexa and Google Assistant and streaming via Airplay 2, Bluetooth, and Wi-Fi, making it ideal for use on a patio or deck. More to the point, Move is one of the best sounding portable speakers you will find.
AT A GLANCE
Plus
Fabulous sound quality
Replaceable battery
Supports Alexa and Google Assistant
Convenient charging base
Minus
Mono playback
Audio input limited to wireless
No phone capability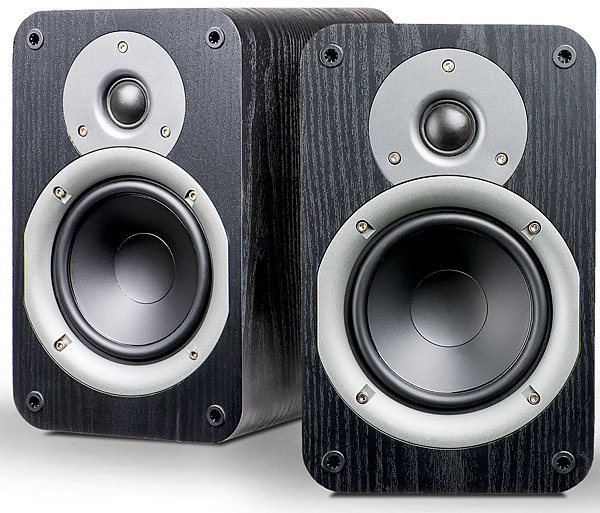 OSD Audio Studio5 Speakers with Nero Stream-XD Integrated Amplifier, $400 (as tested)
The Nero Stream-XD/Studio5 combo from California's OSD Audio is ready for hi-res audio action and supports wireless streaming via Bluetooth, AirPlay, and Wi-Fi with ready access to Tidal, Spotify, and other services via OSD's Player app. Which raises the question: Why mess around with over-priced all-in-one wireless speakers when you can get a component-based streaming setup with a pair of excellent bookshelf speakers for 400 bucks (the Stream-XD integrated amp is $230 on its own). A finalist in our
2019 Top Value Picks of the Year
, the system is dead simple to set up and is equipped with analog and digital inputs to accommodate wired setups. Add to that actual stereo imaging from an impressive set of speakers and it's quite a deal.
AT A GLANCE
Plus
Great value
Tidal, Spotify, and TuneIn streaming
Digital and analog inputs accommodate multiple sources
Minus
Treble-forward sound with some music
Coarse volume steps
No USB-DAC input
Full Review Here (posted Aug. 7, 2019)