OSD Audio Nero Studio5 Bookshelf Speakers and Stream-XD Integrated Amplifier Review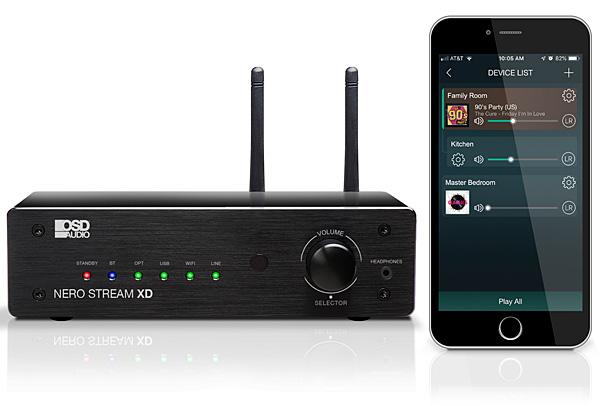 PRICE
$400 (as tested)
AT A GLANCE
Plus
Great value
Tidal, Spotify, and TuneIn streaming
Digital and analog inputs accommodate multiple sources
Minus
Subwoofer output
Treble-forward sound with some music
Coarse volume steps
No USB-DAC input
THE VERDICT
OSD Audio's compact, component-based system is a great value and offers a high-er-performance alternative to many all-in-one wireless speakers.
OSD Audio is a company that seems to make everything— everything audio-related, that is. When I stopped by the company's booth at the CEDIA trade show in 2018, CEO Dave Chai took me on a guided tour of the vast array of in-wall and in-ceiling speakers, outdoor speakers, subwoofers, amplifiers, accessories, and cables on display, thoroughly impressing me with his ability to speak about each product in detail. While much of OSD Audio's catalog is aimed at custom installation pros, two new consumer-oriented categories for the company are bookshelf speakers and integrated amplifiers with wireless streaming capability.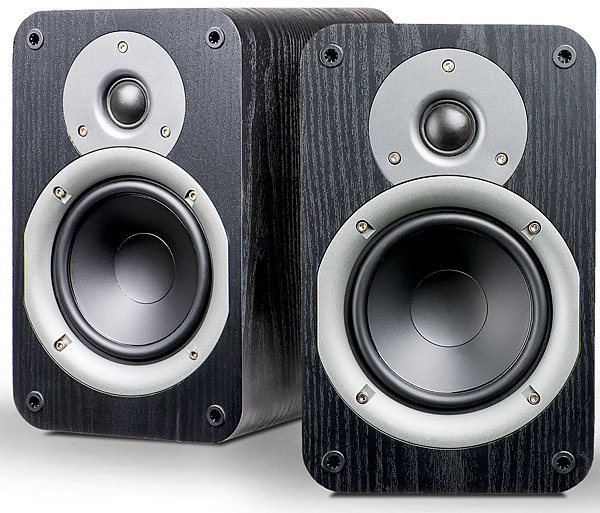 The Nero Studio5 is a compact bookshelf monitor that the company sells for the strikingly low price of $170/pair. For such an affordable speaker, build quality is substantial. The Studio5's black vinyl-wrapped MDF cabinet has a neat fit-and-finish with attractive, gently curved edges. Thick aluminum plates surround the speaker's 5.25-inch paper cone woofer and 1-inch silk dome tweeter and there's a rear-firing port and gold-plated speaker terminals that accept spade lugs, banana plugs, and bare wire. Black mesh grilles are included and connect to the front baffle via the old-school peg-and-hole method. OSD Audio specs rate the Studio5 for 90 Hz- 20kHz frequency response, and sensitivity at 87 db.
OSD Audio's Nero Stream-XD is a compact 30 watts per channel (into 8 ohms, 200 watts peak) class-D stereo integrated amplifier with a 24-bit/192kHz-capable DAC that, at $230, is priced at a similarly reasonable level as the Studio5 speakers. Inputs on the Stream-XD include Wi-Fi, Bluetooth wireless, optical digital, and both 3.5mm and RCA-jack stereo analog connections. There's also a headphone output, an RCA-jack sub output that sends a full-range signal to a subwoofer, and good-quality gold-plated speaker outputs that can accommodate both banana-plug and bare-wire connections.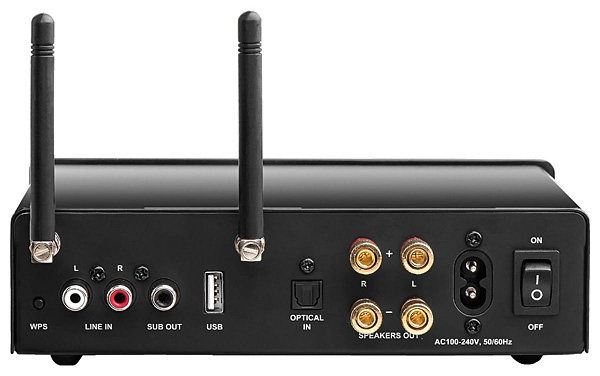 The black-hued Stream-XD has a utilitarian look, with only a volume control knob and a row of LEDs that indicate the active input adorning its aluminum front panel. A rocker switch to toggle power on/off is located on the rear panel, though the amp can also be put into standby mode by pressing the power button on the included hardware remote control. Other remote features include buttons to directly switch inputs for all sources, volume control, and play/pause and track skip.
Setup
I listened to the Nero Studio5 and Stream-XD combination in two separate configurations: on my desktop and in my living room. Ultimately, I decided that the living room was the better venue since the Studio5's fairly deep cabinet (10.5 inches) put its rear port a bit too close to the wall behind my desk. Also, the Stream-XD also lacks a USB-DAC input, a feature typically found on compact desktop integrated amps that enables easy connection to a laptop computer for playback of regular and high-res files.
After setting up the Studio5 pair on speaker stands positioned one foot out from the back wall in my living room, I swapped out the speaker cables from my everyday integrated amp, plugged them into the Stream-XD, and then connected a Cambridge Audio universal disc player to the optical digital input. Configuring the Stream-XD for streaming was a piece of cake. After down- loading the company's Player app, I entered my password to connect to my home's Wi-Fi and the Stream-XD confirmed (verbally!) that a successful connection had been made. (A WPS button is also located on the Stream-XD's rear panel for pairing, by I didn't need it.) Next step was to enter password info for the streaming services I wanted to use. The Stream-XD offers the following options: Tidal, Spotify, Napster, TuneIn, and iHeartRadio. Interestingly, I found that I could use AirPlay to stream songs from Apple Music and Tidal from my iPhone, although that particular feature isn't listed in the Stream-XD's spec sheet.