Micromega M-150 Integrated Amplifier Review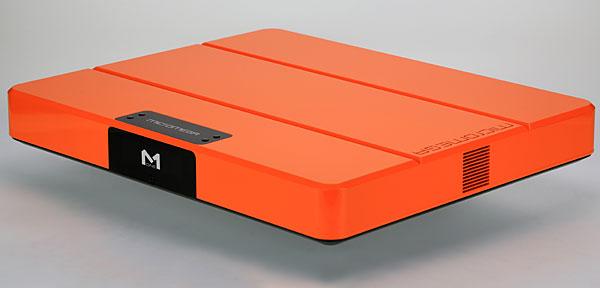 PRICE
$7,499
AT A GLANCE
Plus
Reference-grade sonics
Outstanding digital audio performance up to 32-bit/384kHz
Gorgeous fit and finish and industrial design
Minus
Basic user interface
Comparatively limited onboard music streaming options
Ethernet connection can be finicky
THE VERDICT
The Micromega M-150 is a pricey, somewhat limited, but fine-sounding integrated amp with a super-slim form factor and surprising power.
Nominally, French firm Micromega would seem a deeply conflicted organization. Is it micro, or is it mega? We may never know. (For the record, "Micomégas" is an 18th-century, ur-science-fiction novella by that most French of Enlightenment figures, Voltaire.)
Either way, the south-of-Paris firm has an established record of filling niches in the ever-shifting digital-audiophile world, beginning with several notable high-end CD players. Today, like most such manufacturers, Micromega is redefining itself for the post-physical media age: Witness its latest M-One duo of streaming- capable, digital-input integrated amplifiers—streamplifiers, as I like to call them.
Micromega's M-100 and M-150 are largely identical aside from output power and one salient feature. The M-150 we're sampling here incorporates a 2x150-watt conventional class-AB amplifier, in contrast to the class-D amps increasingly found among new-gen audio solutions including several of Micromega's own. It also features a proprietary room-correction system,dubbed M.A.R.S. (from Micromega Acoustic Room System), which is optional on the 2x100-watts M-100.
Otherwise, the two appear indistinguishable: striking, low-profile components covered by an exquisitely formed top-and-sides cover machined from a single block of aluminum. These are available finished in black or gray anodized for standard, or, for $1,000 extra, in sumptuously glossy shades of black, white, red, blue, or orange— or any custom-specified hue for a further increase in buckage. Ours arrived in the custom Electric Orange color, a slightly creamier version of Safety Orange that stood out nicely— understatement of the month— atop my equipment rack. I loved it.
The M-150's 4 x 2-inch white-on- black dot-matrix front-panel display is matched by an identical one on the top cover's forward edge, this one flanked by a quartet of small, inset pushbuttons that navigate the amp's functions—utilitarian, but functional. Also, perfectly adequate given that the Micromega is accompanied by a dedicated remote controller. About the size and shape of a Pop-Tart, this furnishes a full set of direct-access input-select keys plus volume and mute.
The M-150's back panel is overhung about two inches by the top cover, a design decision that cleans up the look but makes peering in and plugging and unplugging things a bit more challenging: doubly so since there are no rear-panel graphics, nor would there be room for any readable ones. Instead, these are printed, for reference, on the bottom plate.

On the rear panel there are one each phono, line, and line-on-XLR inputs, plus single optical, coaxial, AES-EBU (XLR), and asynchronous USB digital ports. A LAN port accommodates local network connection (there is no Wi-Fi on board), while two HDMI-looking ports allow for connection of other, similarly equipped future Micromega components. Outputs consist of a pair of speaker outs on impressively heavy, custom metal multiway jacks, and a pair of XLR pre-outs. There are no unbalanced (RCA-jack) pre-outs, so serving a non-XLR power amp would require adapters—not ideal. There's also a single subwoofer output, low-passed at 400 Hz (you use your sub's filter for actual crossover-ing), and an IEC-power-cord socket.
Setup
I set up the Micromega in my system very simply: speaker outs to my senior-status but still highly capable Energy v2.2 monitors, with digital sources comprising an Oppo BDP-105D disc player (via coaxial digital) and a Mac-based DLNA music server for network streaming.
An M-One-range white paper on Micromega's website goes into the M-150's audio-engineering bona fides at some length. Salient points include 32-bit/738-kHz internal digital-audio architecture and D-to-A capability, and balanced- audio layout from the D/A converters through the audio outputs. The M-150's dual-mono circuit topology extends from the power supplies to the speaker outputs, exploiting a compact yet high-capacity power supply architecture Micromega refers to as a "resonance supply." This I take to be a variant of switch- mode design, a concept that's a bit like the front half of a class-D amp in that it can respond to instantaneous power demands without requiring the bulky, highly regulated current storage of conventional power-supplies, a factor leveraged in the Micromega's super-slim design. The same factor dictates the forced-cooling tunnel that runs transverse across the M-150, venting via small grilles on each side and serviced by an ultra-quiet, mag-bearing fan. I could hear this running from the listening position, but only on silent or very-near-silent passages.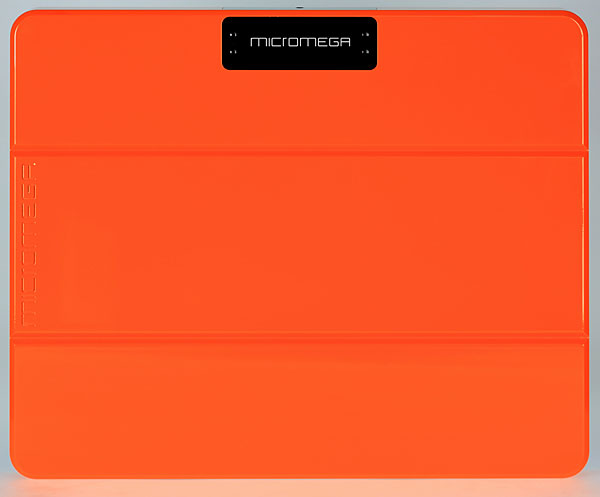 Listening
All this goodness promised a high level of sonics, and I was not disappointed. First off, the M-150's svelte form belies one highly capable, substantially powerful amplifier. I noted no shortfall relative to my everyday 150-watts-per power amp, whatsoever, so that highly dynamic material such as my long-serving CD of the Sheffield "Drum Record" reproduced at lifelike levels with no evident loss of punch or leading-edge snap. This kind of dynamism translated to wonderful effect on Keith Richard's weirdly well-recorded 1992 solo opus, Main Offender. The opening of "Wicked as it Seems," a classic Keef-riff, drums, and bass stripper, sliced the air with authority and then some. Of particular note, the leading edge of Steve Jordan's naked snare whacks sounded about as live as any drum has sounded in my room, even at near-life levels.
Aural detail and transparency scored just as high. A streamed stereo DSD file of Britten's "Simple Symphony" (Nordic) features an unusually present, vibrant string sound that can seem almost overdone, but is true to an energetic string orchestra that's really "digging in" in a vibrant hall. The M-150 delivered the full experience, with rich, woody sonorities and a full range of dynamic shading, such that Britten's subtle counterpoint weaving bowed and pizzicato lines was vivid and easy to follow.