Best Gear You Can Buy for Under $1,000 Page 3
Soundbars
Vizio 36-inch 2.1-Channel Soundbar System: $180
Vizio's SB3621n-G8 soundbar system has a solitary mission: Replace the awful speakers built into most TVs with a svelte, two-piece system that's inexpensive and easy to set up. The low-profile subwoofer connects wirelessly to the soundbar so all you have to do is run an audio cable to the TV, select the appropriate input, and sink into the couch. For less than $200, you get the ability to stream music from your phone or tablet/laptop and a serious boost in sound quality, making the system ideal for a small bedroom or den. The SB3621n-G8 was introduced last year so availability is limited but you can still order it on vizio.com. It's a great value and worthy of our Top Value designation even though the price has gone up $30 since our review in November.
AT A GLANCE
Plus
Decent sound for the price
Slim, wireless subwoofer
Bluetooth for music streaming
Minus
Confusing LED display
Lacks deep bass
Hard-to-read remote control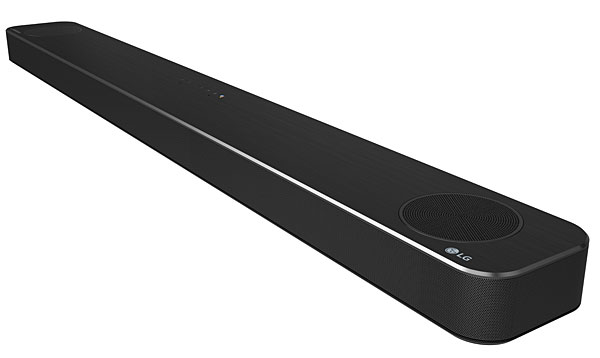 LG SN8YG 3.1.2 Atmos Soundbar, $800
LG has once again drawn on its partnership with Meridian Technologies, putting the U.K. firm's audio prowess to work in its latest upscale soundbar, a super-sleek follow-up to last year's Top Pick-designated
SL8YG
. Like its predecessor, the SN8YG is a two-piece Dolby Atmos-enabled system with up-firing drivers and a standalone subwoofer that brings a handful of new features into the fold: an HDMI output with eARC (enhanced audio return control) for routing uncompressed hi-res and Atmos soundtracks from your TV to the soundbar and two forms of AI (artificial intelligence)-based processing — one that automates room calibration and one that automatically adjusts sound for specific content. Watching
1917
on 4K Blu-ray, reviewer Al Griffin was impressed with the soundbar's overall sound quality, particularly its ability to handle special effects: "When a pair of biplanes flew overhead, the bar did an impressive job of rendering the soundtrack's vertical dimension." If you're looking for a quick and easy way to jump into the Atmos game, the SN8YG deserves a listen. LG is offering a $150 "limited time" discount on
lg.com
.
AT A GLANCE
Plus
Good sound quality with movies and music
AI-driven automated room calibration
HDMI eARC connectivity
Chromecast built-in and Google Assistant
Minus
Could use an extra HDMI input
Sonos Arc Soundbar: $799
Is it possible to experience "immersive sound" with a compelling sense of height from a long, slender soundbar? Heck yeah. Sonos accomplishes the trick using 11 drivers strategically placed in a 45-inch Dolby Atmos-enabled TV speaker it calls the Arc. "Height information present in a 5.1.2 Atmos signal was impressively anchored on the ceiling about a third of the way back toward my seating...precisely where it should be," wrote reviewer Rob Sabin, who characterized the bar's overall sound as "exceptionally smooth in the midrange right on up through the highs." For a more intense theater experience, you can add a pair of Sonos One SL speakers ($179 each) and boost bass with the stand-alone Sub ($699), as Sabin did with impressive results. But, as he noted, "I'm betting you'll love Arc even without the surrounds." Factor in Sonos' excellent multiroom music platform and the ability to control the system from your smartphone — with voice commands — and you have a soundbar that stands out among all others.
AT A GLANCE
Plus
Outstanding music and movie sound
Impressive rendering of height information
Solid bass for a standalone soundbar
Easy setup
Minus
May require latest eARC HDMI connection for Atmos
No DTS decoding
DALI Katch One Soundbar: $999
From Denmark's DALI comes a simple, décor-friendly soundbar that will destroy the sound produced by the tiny speakers built into today's skinny TVs. In addition to delivering robust stereo sound, the bar is stylish and accommodates any hookup scenario, including those requiring an optical digital connection or HDMI with ARC (audio return channel). The Katch One doesn't deliver a true surround sound experience (very few soundbars can) but it does provide a Wide mode that in the words of reviewer Leslie Shapiro produces a "luxurious soundstage" with imaging that extends well beyond the edges of the soundbar.
AT A GLANCE
Plus
Very good dialogue intelligibility
Wide stereo imaging
Multiple color options
Minus
Lacks front indicator lights
Pricey
TVs and Source Components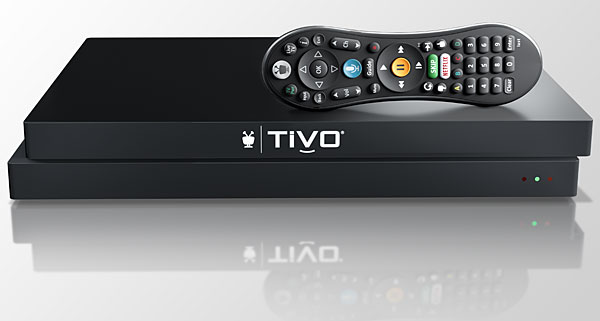 TiVo EDGE DVR: $400 (plus service fees)
TiVo didn't invent the digital video recorder category — it was actually one of two companies (the other ReplayTV) that unveiled the world's first DVRs back in in 1999 — but it perfected the DVR and became famous for revolutionizing the category the same way Apple revolutionized personal music with the iPod. In addition to a 2 terabyte (TB) hard drive that holds around 300 hours of HD content, the Edge offers improved voice search, automatic commercial skip, and multiroom capability in addition to supporting Dolby Vision high dynamic range (HDR) and Dolby Atmos surround sound. Though he lamented the lack of direct access to Disney+ and Apple TV+, long-time TiVo user David Vaughn loved using the six-tuner CableCard model he reviewed (a $350 version with an over-air TV tuner is also available). "TiVo hasn't reinvented the TV-watching experience like it did 20 years ago, but its software is still best-in-class and the user experience has been made even better through the outstanding OneSearch option. All you have to do is push the little blue microphone button on the remote and say what show you're looking for."
AT A GLANCE
Plus
Supports 4K/HDR, Dolby Vision, and Dolby Atmos
Voice-activated search
Terrific program guide
Minus
High up-front cost
No Disney+ or Apple TV+ support
TiVo+ Network is a work in progress