TiVo EDGE DVR Review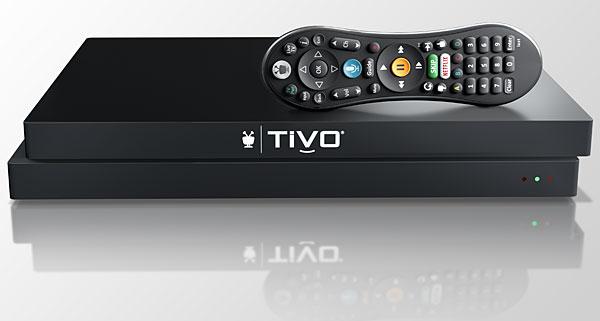 PRICE
$400 + service fees (varies by plan)
AT A GLANCE
Plus
Supports 4K/HDR, Dolby Vision and Dolby Atmos
Voice-activated search
Terrific program guide
Minus
High up-front cost
No Disney+ or Apple TV+ support
TiVo+ Network is a work in progress
THE VERDICT
TiVo's next-gen DVR is a timely update that adds support for Dolby Vision HDR and Dolby Atmos sound, along with a more sophisticated voice search feature.
When TiVo burst on the scene in 1999, it changed the way millions of people watched TV. Gone were the days of manually setting up a recording on your VCR and then having to wait for a program to finish. Now, by using TiVo's DVR, you could not just record but pause Live TV in order to answer a phone call or take a bathroom break.
The last TiVo DVR I reviewed was the Premiere back in 2010 and I felt the hardware had taken a major step back compared with the company's previous Series 3— the first DVR with high-definition capability. Its user interface was poisonously slow and while the box improved over the years with updates, it never reached a point where it outshined its predecessor.
I have a longstanding relationship with TiVo since I've used or reviewed virtually every product it has released over the past 13 years. The Series 3 served me well for a decade, but when Comcast launched its MPEG-4 service, I had to purchase a new Roamio to take its place. Unfortunately, that box had a catastrophic hardware failure after two years, but TiVo thankfully stepped up the plate and replaced it with a first-generation Bolt along with a lifetime service package for a nominal fee.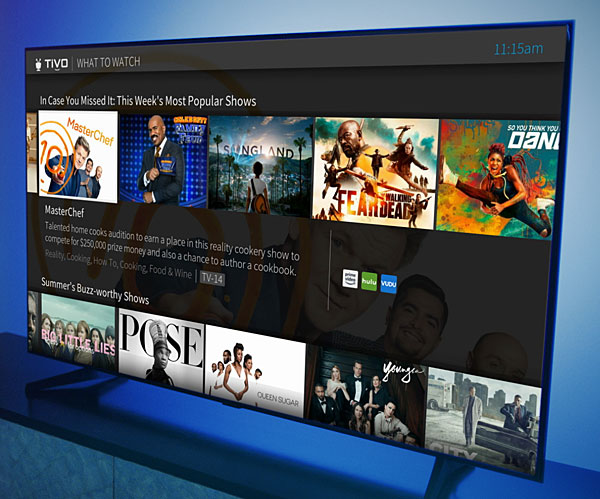 The most recent DVR I was sent is the TiVo Edge, the latest design from a brand that's synonymous with the category, and one that represents their response to a marketplace where traditional network TV channels are being replaced by streaming services. Is the Edge ready for primetime, or is it a work in progress like the Premiere I reviewed back in 2010?
The Hardware
The Edge is manufactured by Arris, a company that probably makes the same DVR your local cable provider will rent you for a monthly fee. The thing I've always loved about TiVo, though, is you can actually own it versus paying an endless rental fee. Plus, the TiVo software offers a best-in-class experience. Unlike the TiVo Bolt, the Edge has ditched the wavy box—which I never liked—for a more traditional rectangular form factor that allows you to place another component on top of it. An added benefit is that the new box is quieter and has better airflow to keep the electronic components cool.
The Edge comes in two versions: a four-tuner Over-the-Air model ($350), and the subject of this review, a six-tuner CableCARD model ($400). Outside of the Cable- CARD slot, the units are virtually identical, with both sporting 2 TB hard disks that offer approximately 300 hours of HD recording capability. Hardware specs have also improved over the Bolt 4K with 1GB of additional memory and a slightly faster processor.

The rear panel has a coax cable input (MoCA compatible), an HDMI 2.0 output, dual USB 3.0 connectors, and an Ethernet port. The Edge has built in Wi-Fi but given the high bandwidth requirements for streaming 4K content, either a hardwired Ethernet or MoCA connection to your home network is recommended. The audio and video output capabilities are definitely cutting-edge, with support for 4K video, but also Dolby Vision HDR and Dolby Atmos sound.
I've never been a fan of the stock remote controls that accompany home theater gear and have instead used a URC MX-980 universal remote in my theater for the last 12 years or so. For the purpose of this review I did use the TiVo VOX remote and found the experience to be mostly positive. The VOX has the peanut-shaped form factor of previous TiVo remotes and its layout is simple to follow. My biggest gripe is that it isn't backlit, but once you figure out where the most-used buttons are located, it's easy enough to handle in the dark.
Unboxing and setup proved relatively painless—not unexpected when you've installed as many TiVo DVRs as I have. If you're going with the Cable version, do NOT install the CableCARD during initial setup—trust me on this. Connect the coax cable to the Edge, link it to your display via HDMI, then power it on and go through the Guided Setup. Next, when it asks you if you have a CableCARD, just skip that step and the box will continue through the setup process. You will then need to wait a good 15-20 minutes for the unit to connect to the TiVo service and download any software updates.
Once the box has finished updating, now is the time to add a multistream CableCARD, which you can pick up from your local cable provider's office. Once inserted, the CableCARD pairing screen appears automatically. My provider, Comcast/Xfinity, has an online site that allows you to pair the card to the service, but it isn't 100 percent reliable (I'm batting about .500 over the years). In this case, I had to call an 800 number and a very knowledge- able rep was able to pair the card in just a few minutes.