Best Gear You Can Buy for Under $1,000 Page 5
Earphones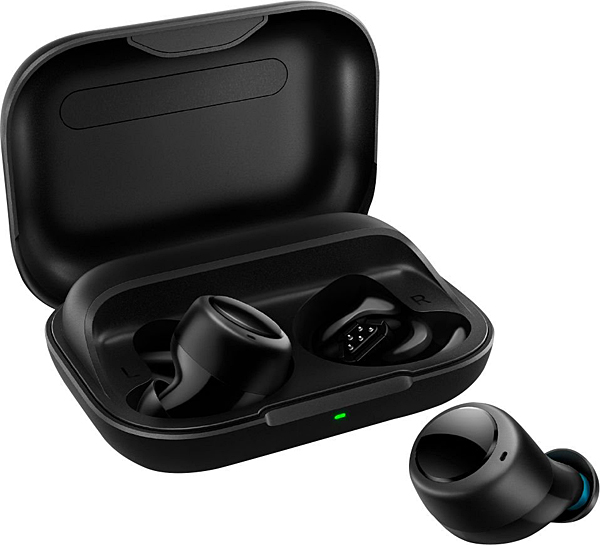 Amazon Echo Buds Noise-Canceling Earphones: $130
In a recent
face-off comparing nine noise-canceling wireless earbuds
, the Echo Buds led the pack with a five-star rating for value. They use technology developed by Bose to limit background noise, resist water and sweat, and provide 5 hours of listening per charge with the ability to adjust ambient sound levels and access tone controls through Amazon's Alexa app. You get a selection of silicone ear tips and wing bands to ensure a tight yet comfortable fit while enjoying an open, airy soundstage with ample bass. Though reviewer Stewart Wolpin found the app to be a bit cumbersome and missed having a single-tap control option on the buds, the virtues outweighed these shortcomings in the final analysis.
AT A GLANCE
Plus
Open, airy sound
Customizable fit
Good overall value

Minus
No single-tap control
Cumbersome app
1More True Wireless ANC Noise-Canceling Earphones: $200
Does it make sense to pay more than two hundred bucks for noise-canceling wireless earbuds? Not necessarily. Of the nine earbuds we tested in our recent
face-off
, the True Wireless ANC were the only ones to net a coveted
Sound & Vision
Top Pick with four- and five-star ratings in every category. Reviewer Stewart Wolpin was captivated by their "silky smooth" sound and detailed presence — something you just don't get with most earbuds. Add to that a spacious soundstage with balanced bass and the ANCs are well suited for just about any type of music and excel at keeping external noise at bay with two levels of noise cancellation. On the other hand, they aren't designed to resist water or dust and can't play super loud, so sports enthusiasts and headbangers might need to look elsewhere. For everyone else, though, 1More's earbuds are a great choice.
AT A GLANCE
Plus
Silky, smooth sound
Excellent ambient-sound modes and noise cancellation
Generous selection of ear tips
Minus
No moisture or dust protection
Somewhat limited volume
No app for customizing sound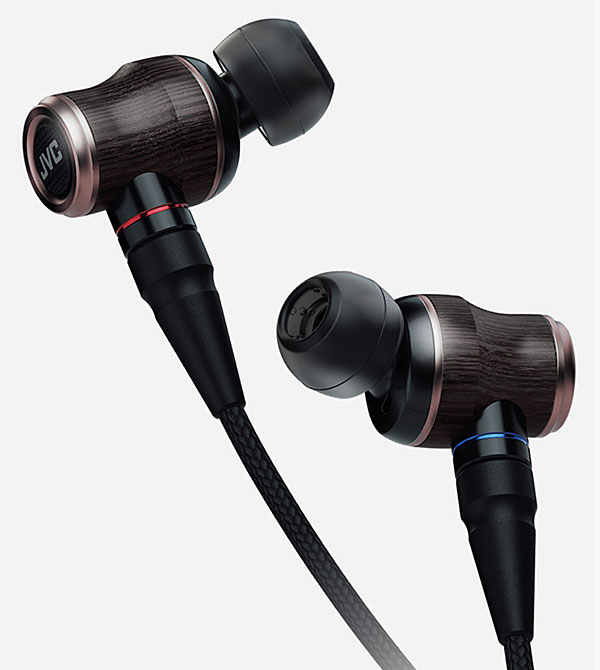 JVC HA-FW01 In-Ear Headphones: $330
Beauty is more than skin deep in the case of the elegantly appointed HA-FW01 earbuds. If you were to pop open one of its wood-encased buds, you'd find a 0.4-inch driver also made from wood but in this case shaved down to the thickness of a human hair and mated with an "acoustic purifier" that disperses the sound. All just a gimmick? Not according to reviewer Leslie Shapiro who described the sound as balanced with "pleasant treble and an open, spacious soundstage," especially on acoustic recordings. She also found the silicon ear tips to provide a comfortable fit and improved sound quality over the foam tips JVC also provides. All in all, the FW01 earbuds are a "solid, reliable choice."
AT A GLANCE
Plus
Solid build quality
Spacious imaging
Natural treble response
Minus
Bass could be smoother
Heavy
No inline controls on cable
Accessories
Record Doctor VI Record Cleaning Machine: $300
For the best possible vinyl listening experience, you need a good turntable that's property set up but you also need to engage in the time-honored ritual of handling records with care and keeping dust, dirt, and grime out of those grooves. Enter Record Doctor VI, a specialized yet affordable cleaning system that uses a wet vacuum to remove gunk in minutes. "I was able to get excellent results even with its fully manual, hands-on approach," wrote reviewer and longtime vinyl enthusiast Michael Trei. "Records that were plagued with fingerprints and other dirt came out looking shiny and bright, and surface noise was substantially diminished in listening tests while the clarity of the music itself was enhanced."
AT A GLANCE
Plus
Digs deep to leave records sparkling
Far more effective than brush cleaners
Affordable
Minus
Hands-on manual operation
Loud vacuum motor
To browse all Sound & Vision-recommended AV gear, broken out by category, visit our Top Picks page.