Is the End of Physical Media Near?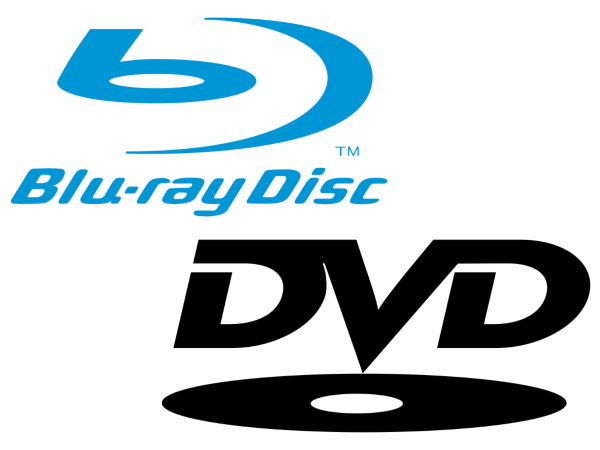 For adherents of Blu-ray and DVD, the headlines were devastating:
"Disney Is Exiting Physical Media in Australia…" (TheDigitalBits.com, 7/25/23)
"Fans Begin Hoarding DVDs and Blu-ray Discs as Disney Stops Selling Them" (DisneyFanatic.com, 7/28/23)
"Disney Strikes Major Blow Against Physical Media, Stops DVD & Blu-Ray In Australia" (ScreenRant.com, 7/31/23)
And this coming just months after Netflix announced that it would end its iconic red-envelope disc delivery service on September 29th.
Word that Disney would soon stop selling Blu-ray discs and DVDs in Australia sent shockwaves through the world of physical media, leading enthusiasts to worry that the move is a harbinger of things to come here in the states and elsewhere in the world — sooner than later. The news was widely reported after being confirmed by the entertainment site, TheDigitalBits.com.
On July 25th, Bill Hunt, founder and editor of TheDigitalBits.com, wrote: "I'm afraid, the news is not good…we at The Digital Bits have confirmed today with multiple industry, distributor, and retailer sources in the region that Walt Disney Studios Home Entertainment is indeed pulling out of the Australian market in terms of physical media."
Guardians of the Galaxy Vol. 3 will be the last Disney title to be offered on disc in the country. Disney will also stop making discs available for sale in New Zealand, according to Australia's 7NEWS.
Hunt went on to note, however, that this is not an isolated incident as Disney had previous ended disc sales across Latin America (in 2020) and in some Asian markets. He (and others) attributed Disney's decision to the "gradual collapse of physical disc sales in the region, the growth of Disney+ Starz streaming, and also the rise of global retailers (think Amazon, Zavvi, etc.)."
The demise of physical media has been a topic of discussion since the early days of streaming but is becoming more urgent as sales of DVDs and Blu-ray Discs continue to decline precipitously year over year. Annual revenue from the two formats combined was $1.34 billion as of March, according to Circana (formerly The NPD Group), with 94 million discs sold. The revenue figure is about 40% of what it was in 2019 and a long way from the peak year of 2005, when sales of DVD topped $16 billion.
As Disney inches its way toward an all-streaming Disney+ future, one has to wonder how the company plans to address the movie buff's insatiable desire to collect. Special-edition packaging has long been a Disney staple, dating back to the days of VHS tape. And then there's matter of the superior audio and video quality discs offer over streaming.
What do you think? Leave a comment…