SVS's Prime Wireless Pro Series Is Now Roon-Certified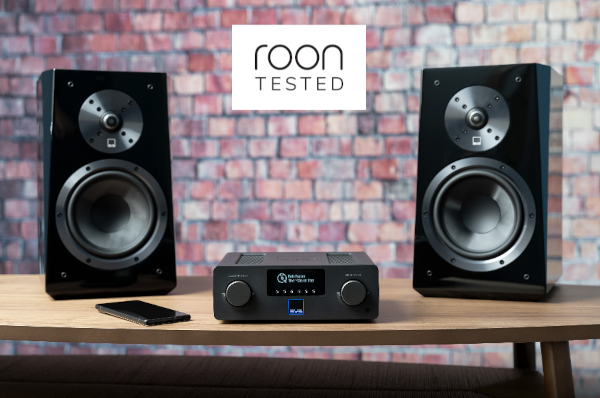 SVS, the Ohio-based company known for delivering high-performance subwoofers and speakers at moderate prices, has announced that its Prime Wireless Pro series has received Roon Tested certification.
The certification means that the Roon music library and streaming management software will automatically discover the Top Pick-designated Prime Wireless Pro powered speaker system ($900) and Prime Wireless Pro SoundBase streaming amplifier ($700).
The subscription-based software is favored by audiophiles for facilitating high sound quality, supporting multi-user, multiroom playback with a powerful search engine, making meaningful music suggestions tailored to individual tastes, and accurately aggregating deep information on selected music, including artist photos, credits, bios, reviews, lyrics, tour dates, and background on composers.
"SVS Prime Wireless Pro products put sound quality above all else, but there's no question the user experience with wireless audio products is vitally important to audiophiles and music fans, especially those who have vast music collections," said Gary Yacoubian, president of SVS. "Achieving Roon Tested certification is further validation that Prime Wireless Pro delivers a perfect marriage of immersive sound, versatile connectivity, and now, an enhanced user experience."
The Prime Wireless Pro speaker system and Prime Wireless Pro SoundBase streaming amplifier are built around a 24-bit/192-kHz digital-to-analog converter (DAC) and support high-resolution wireless streaming via Wi-Fi, Apple Airplay 2 for iPhones and , and Chromecast for Android and other devices. Flexibility is further expanded with the ability to connect directly via Spotify Connect and Bluetooth and, through the DTS Play-Fi app, which supports high-quality playback from Amazon Music, Qobuz, Tidal, and other streaming services. The two-way Prime Wireless Pro speakers are powered by an onboard 4 x 50-watt amplifier, while the SoundBase packs a 2 x 150-watt Class D amplifier.