DALI Katch One Soundbar Review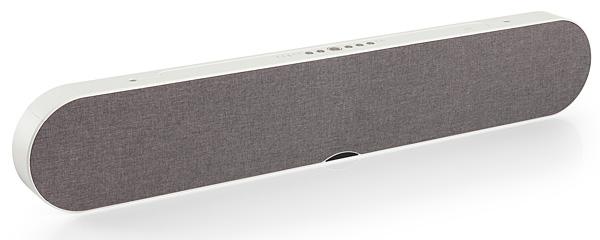 PRICE
$999
AT A GLANCE
Plus
Very good dialogue intelligibility
Wide stereo imaging
Multiple color options
Minus
Lacks front indicator lights
Pricey
THE VERDICT
The DALI Katch One 2.0 soundbar combines impressive TV sound with an attractive design and multiple color options.
DALI (Danish Audiophile Loudspeaker Industries) isn't a well-known brand in the United States, but the company may get more notice once word of its Katch One soundbar gets out. Stylish and simple, DALI's soundbar ($999) strikes an interesting balance between price and sound quality—it's undeniably pricey, but since the Katch One fulfills the promise of an audiophile loudspeaker, you get what you pay for.

The Katch One's (not to be confused with the company's Katch Bluetooth speaker) thin profile belies its powerful bass—a quality usually lacking in a soundbar. Although just 34 inches wide, 6.5-inches high, and 2.7 inches deep, the Katch One features six drivers powered by a 4 x 50-watt class-D amplifier, along with four passive radiators. Three color options—Ivory White, Mountain White, and Iron Black—allow it to blend with any decor. This is a really attractive system, with elegant curved ends that are a marked improvement over the typical boxy soundbars that crowd the market and color-matched fabric on the front to complement its fiberglass ABS cabinet.
Setup
The Katch One can be placed on a flat surface or wall-mounted. A third, more stylish, option is to hang it from a TV using the included leather straps that also serve to hide any cables running to the soundbar. The placement of woofers is optimized for wall-mounting, so the best placement option is against a wall to achieve the intended bass response. Along with its four shallow-depth 3.5-inch woofers and four 4.5-inch steel cone passive radiators, the Katch One has two 0.8-inch soft dome tweeters placed close to the outer left/right edges that provide a beautifully spacious soundstage.
Control buttons with LED indicators are located on the soundbar's top edge and include input selection, Bluetooth (the higher-quality aptX variant is supported), power/mute, volume, and sound mode selection. The Katch One has two DSP sound modes: Wide and Focus. As you would expect, Wide broadens the stereo image even further to extend well beyond the edges of the two-channel bar. Focus enhances mid-range frequencies to increase voice clarity and is better suited for dialogue-driven programs such as news or talk shows.
All connections are located on the back panel, and wires can run either up or down from the recessed bay. There is an HDMI ARC port along with two optical digital and one analog stereo mini-jack inputs. A nearby USB port doesn't support audio playback but can be used for system updates or to power a Chromecast or other streaming stick. One of the optical inputs is designated for a TV connection, and the soundbar will automatically power up when the input detects the laser light coming from a TV's output. All other inputs, including Bluetooth, use auto-on, and the Katch One will turn off automatically after 20 minutes with no signal input.
CEC support on the HDMI ARC input allows for volume to be controlled by a TV's remote—an important feature since the lack of LED indicators on the Katch One's front makes it impossible to view control feedback from a seated position. Using your TV's remote with CEC, you'll be able to track any volume adjustments on your TV's screen. Also, DALI's small remote isn't backlit— another reason why you'd instead want to use your TV's remote to control volume.
Performance
Watching a scene from the recent Netflix release Earthquake Bird that was shot in a dance club with a live band, dialogue was quite clear. In a climactic scene later in the film where Alicia Vikander is running through a Japanese festival, there's a tense soundtrack with massive pounding drums. The Katch One's sound here was deep and propulsive, and Vikander's softly spoken dialogue didn't get buried at all by the full and dynamic score.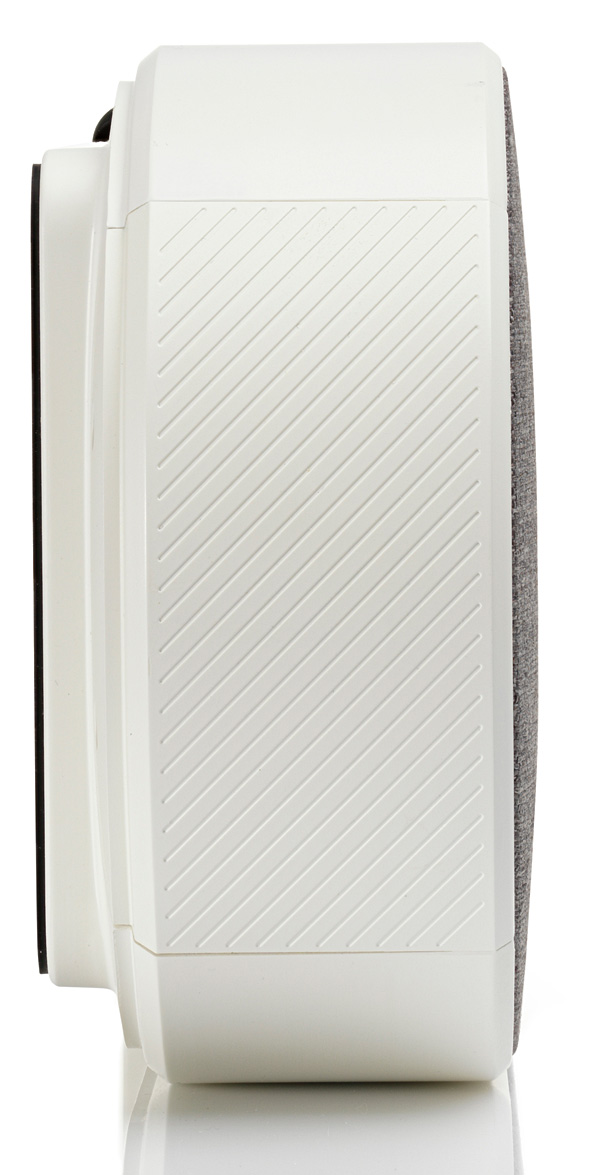 The Katch One proved very capable with music as well. When I listened to "Eastside" by Benny Blanco, Halsey & Khalid on Spotify Premium, the bass response was solid and natural, as opposed to exaggerated. Halsey's voice sounded pleasantly gruff without being harsh, though a hint of mid-range emphasis was noticeable on both Khalid and Halsey's vocals that was also apparent on percussion. The Katch One may not have processing for virtual surround, but its enhanced stereo is very tastefully executed. With the system in Wide mode, the soundstage was luxurious, with imaging extending well beyond the physical edges of the soundbar on the doubled lead vocals during the chorus in "Eastside."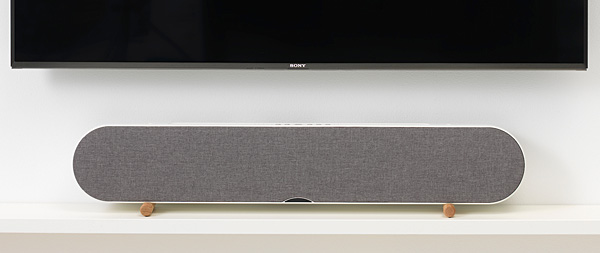 Conclusion
With many soundbar options available today, choosing one solely based on appearance isn't recommended. And selecting one based on price alone might save you money, but you'll most likely sacrifice sound quality. With the DALI Katch One, there doesn't need to be any compromise. This is a good-looking system that delivers very good sound and provides stylish mounting options and useful features such as CEC compatibility and auto on/off. It may be pricey, but for me it's worth the added expense.