Best Gear of 2021 (So Far)
We're barely three weeks into spring and we've already amassed an impressive lineup of
S&V
-approved A/V gear for the casual enthusiast and grizzled veteran alike. Topping the list at either end of the spectrum is an AVR that delivers a surprising number of cutting-edge features for 600 bucks and a spectacular, 11-piece Dolby Atmos-capable speaker system from one of England's finest brands.
We're barely three weeks into spring and we've already amassed an impressive lineup of S&V-approved A/V gear for the casual enthusiast and grizzled veteran alike. Topping the list at either end of the spectrum is an AVR that delivers a surprising number of cutting-edge features for 600 bucks and a spectacular, 11-piece Dolby Atmos-capable speaker system from one of England's finest brands.
Our lineup of early-season picks also brings to light top-performing 4K TVs that can be had for $1,000 or $2,000, a great sounding set of wireless earbuds with active noise cancellation and a long battery life, and two subwoofers that bring a fresh sense of style to a category known for boring black boxes. In electronics, we spotlight a surround processor for immersive setups with up to 7.1.4 channels, a streaming amplifier that puts sound quality first, and a balls-to-the-walls power amp designed to compete with the best.
The ever-popular speaker category is represented with a mix of products that vary in purpose and price. From a superb desktop system and refined set of bookshelf speakers to the aforementioned Atmos system and a stellar suite of on-wall speakers, there's plenty of new and exciting options consider.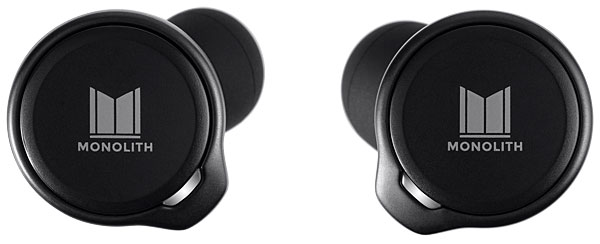 Monolith by Monoprice M-TWE True Wireless Earbuds: $130
Monoprice has a well-established reputation for selling quality AV cables and accessories online for reasonable prices and in recent years has expanded into
home theater speakers
,
subwoofers
, and other core A/V categories with
impressive results
. But did you know the company also sells an excellent set of wireless earbuds?
The M-TWE has a robust battery life and is packed with features, including three modes of noise cancellation, streaming via aptX-enabled Bluetooth, and compatibility with Sonarworks' excellent SoundID technology — all for $130. Hands down, the coolest feature is the ability to use the SoundID app to create a sound profile based on your hearing acuity and listening preferences. Once you download the app and conduct a short listening test, the system generates a unique sonic fingerprint that improves and personalizes your listening experience.
Listening to Sia's "Hey Boy" and Benny Blanco's "You (with Marshmello & Vance Joy)" on Spotify, reviewer Leslie Shapiro was rewarded with balanced sound, robust stereo imaging, and a wide open soundstage. "The upper bass sounded tight and punchy [and] Sia's voice was clean and natural and its pleasant gruffness accurately conveyed." Making a good thing even better, the M-TWE earbuds are sweat-resistant and super comfortable, even after hours of listening.
AT A GLANCE
Plus
Long battery life
Comfortable fit
Compatible with SonarWorks SoundID app
Minus
Complicated LED indicators
No track controls on touchpads
Sound quality reduction with ANC off
Full Review Here (posted 3/10/21)
4K Televisions
TCL 6-Series 65R635 Roku LCD Ultra HDTV: $1,000
With its latest LCD TV, TCL embraces the popular Roku platform that puts top streaming services at your fingertips while demonstrating the benefits of using Mini-LEDs to deliver more uniform backlighting at a price most of us can afford — hence, the well-deserved Top Value designation. The 65R635 boasts an impressive 160 zones of local dimming for its 65-inch screen, which translates into a highly satisfying viewing experience whether you're watching in 4K or standard high-definition.
The set also brings quantum-dot technology into the fold for expanded color performance, supports three flavors of high dynamic range (HDR) — Dolby Vision, HDR10, and HLG — and is equipped with a low-lag THX Certified Game Mode to meet the challenges of fast-paced gaming. It even offers a unique feature called iPQ Mobile Calibration that uses the camera in an iPhone or Google Pixel phone to capture onscreen images and perform a color calibration.
Putting the set to the test with "Guardians of the Galaxy Vol.2 and other challenging material on 4K Blu-ray, veteran reviewer/video perfectionist Tom Norton described what he saw as "eye-catching" with the ability to convey subtle detail and rich color. He was also impressed with how cleanly the set handled the "wickedly challenging" horses-grazing-in-snow demo segment from the Spears & Munsil UHD HDR Benchmark test disc and praised the TCL set for its ability to produce impressive looking Dolby Vision HDR images.
AT A GLANCE
Plus
Effective, 160- zone local-dimming
App-based color calibration
Affordable price
Minus
Image quality reduced at off-center seats
Some green push with HDR content
Full Review Here (posted 2/17/21)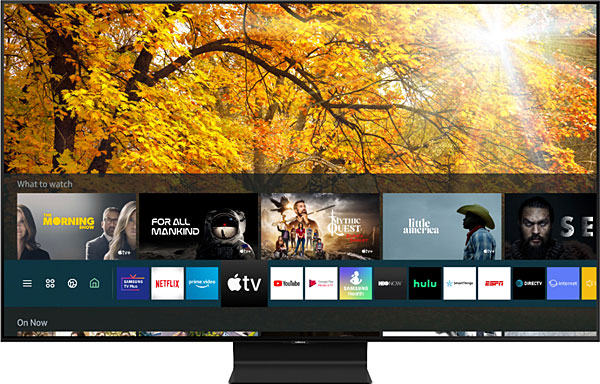 Samsung QN65Q90T LCD Ultra HDTV: $2,000
Samsung significantly lowered the price of its flagship 4K LCD TVs when it introduced the 65-inch QN65Q90T. With a list price $1,500 less than 2019's outstanding
QN65Q90R
, the Q90T is aggressively priced, though it is actually derived from the
Q80R series
, which means it's missing a few refinements found on the Q90R. The external One-Connect box housing the TV's inputs, outputs, and power connections is gone and the number of local dimming zones has been reduced from 400 to 98, which takes black-level performance down a notch. The Q90T is also 800 bucks less than the Q80R.
Otherwise, the TV is loaded with features — including an excellent Movie mode with grayscale controls — and supports a 60-Hz frame rate, P3/4:2:2 10-bit color, and three of the four high dynamic range formats (Dolby Vision is the odd man out). More to the point, the Q90T delivers impressive out-of-box performance with strong off-axis viewing and, in the words of reviewer Tom Norton, the ability to produce "brilliant HDR images" and "excellent shadow detail" with vivid color and crisp detail on 4K material. If you're shopping for a high-performance TV in the $2,000 price range, be sure to put Samsung's QN65Q90T on your list
AT A GLANCE
Plus
High peak brightness for HDR
Wide viewing angle for an LCD TV
Extended color
Minus
No Dolby Vision support
Some visible "blooming"
Full Review Here (posted 12/16/20)
Speakers Systems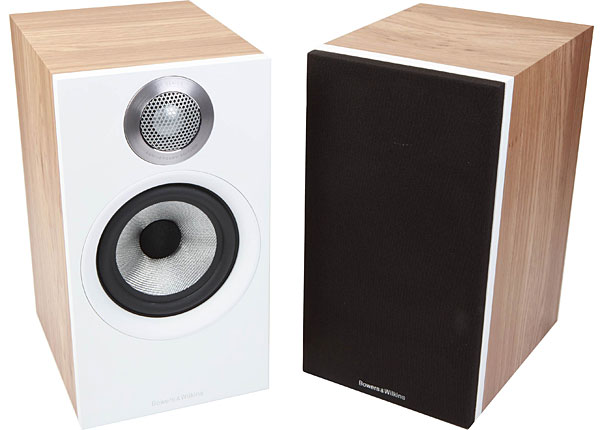 Bowers & Wilkins 607 S2 Anniversary Edition Loudspeaker: $700/pair
The hallowed British speaker company Bowers & Wilkins (a.k.a. B&W) has undergone a fair degree of tumult in recent years but through it all has managed to continue producing first-class products. It was acquired by the
Silicon Valley startup EVA Automation in 2016
and went through a leadership shake-up in early 2020 before finding a new home at
audio powerhouse Sound United
last October. Introduced a month before the Sound United acquisition, the 607 S2 Anniversary Edition speaker sounds as good as it looks and is one of four models representing the seventh generation of B&W's popular 600 Series, the company's second-longest continuously available line after the legendary 800 Diamond Series.
Standing just shy of a foot tall, the new 607 S2 is a conventional two-way, ported design with a 5-inch woofer made of the proprietary "Continuum" woven material created for the flagship 800 Diamond Series and B&W's signature "decoupled-dome" tweeter. The payoff for reviewer Dan Kumin: Impressive bass and an accurate tonal balance free of "obvious colorations, vocal sibilance, and top-octave fizz." As a bonus, B&W encourages experimentation with foam plugs that can be placed in the rear port to reduce its size or plug it, which effectively creates a sealed-box speaker. Both change the character of the bass in different ways so you can get the sound just the way you want it.
AT A GLANCE
Plus
Good bass extension
Excellent midrange balance and accuracy
Pluggable port yields flexible placement and performance
Impressive fit and finish
Minus
Slightly bright sound with some recordings
Full Review Here (posted 12/23/20)