2020 Top Picks of the Year Top Pick of the Year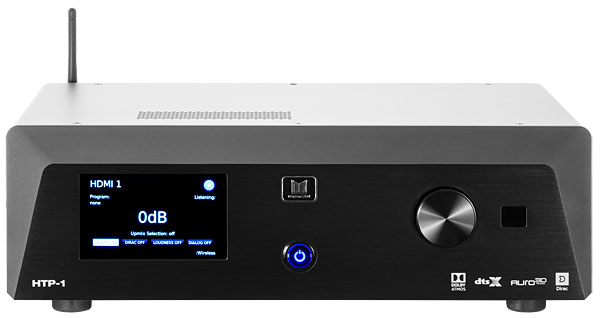 Top Pick of the Year:
Monoprice Monolith HTP-1 Surround Sound Processor
(December/January) Read Review
After waiting many months for Monoprice to finalize the feature set of its Monolith HTP-1, a 16-channel surround sound processor with support for the Dolby Atmos, DTS:X, and Auro-3D immersive audio formats, our reviewer Kris Deering fully dug in and was delighted with what he found. Primarily, he loved the HTP-1's extensive customization options—many of which can be tweaked on the fly using an iPad or other tablet. Dirac Live with Bass Control sub integration was also a high point, with Kris commenting that "the software yielded highly accurate crossover filtering from the main channels, along with better time-alignment of subwoofers than I've been able to achieve in the past with Audyssey—something that had a huge impact on sound quality with both music and movies."
Beyond all of that, Monoprice's processor simply sounded great with movies, and its Auro-3D processing of music turned out to be a revelation in the way it dramatically opened up the soundstage and emphasized bass without adding bloat. Summing up, Kris said, "When it comes to features for the price, the HTP-1 is one of the best value propositions I know of and should be on the short list of anyone seeking a state-of-the-art surround processor." $3,999, monoprice.com