Silicon Valley Startup Acquires Bowers & Wilkins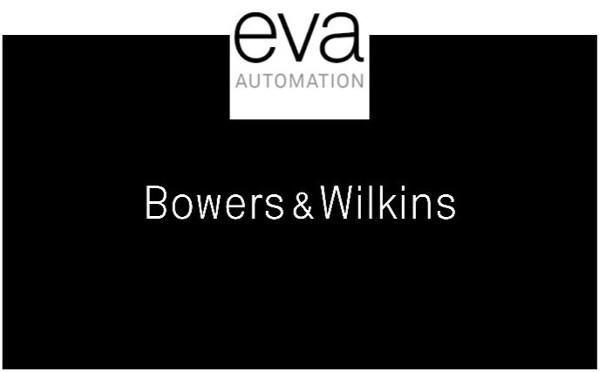 Bowers & Wilkins, the venerable British speaker brand also known as B&W, has been acquired by EVA Automation, a two-year-old Silicon Valley-based technology company founded by Gideon Yu, a Korean-born high-tech investor and former president and current co-owner of the San Francisco 49ers football team.
A press release issued today said, "EVA Automation will integrate fully with Bowers &Wilkins' unmatched acoustic engineering prowess by offering innovative A/V technologies and product vision that will enable Bowers & Wilkins to grow faster and further."
Joe Atkins, incumbent owner of Bowers & Wilkins, will remain as CEO and will work closely with EVA and Yu to continue to develop Bowers & Wilkins' position as a "world class highly integrated AV company," according to the press release. Yu will assume the role of executive chairman for Bowers & Wilkins.
The 44-year-old Yu has a deep-rooted history in high-tech, as former chief financial officer at Facebook and YouTube and senior VP at Yahoo.
In a prepared statement, Yu wrote:
I am beyond thrilled to announce that we have acquired Bowers & Wilkins—in my opinion, the absolute quality and design leader in high-end audio equipment. I've personally been a huge fan and loyal customer of Bowers & Wilkins for decades and truly admire and respect their Chairman, Joe Atkins. What he and his team have created over the past 30 years is simply inspiring.

Since I founded EVA Automation two years ago, we have been working hard to create fantastic home A/V user experiences. When it was time to seek out partners for our journey ahead, Bowers & Wilkins was unquestionably our #1 choice, and after I met Joe and his team, it was immediately clear that we share the same long term product vision and sincere passion for home entertainment.
"This is an exciting time for Bowers & Wilkins—a brand of true heritage and quality, Atkins said. "In Gideon Yu and EVA Automation we have a true innovator in the technology sector."
Founded in Sussex, England in 1966, B&W has built a reputation as one of the finest speaker companies in the world with speakers in top studios such as London's Abbey Road and Skywalker Sound, founded by George Lucas of Star Wars fame.
For Yu's full statement, visit evaautomation.com.