Monolith by Monoprice M-TWE True Wireless Earbuds Review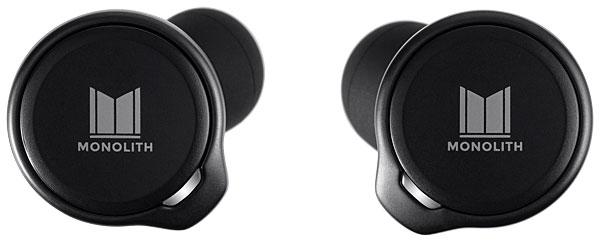 PRICE
$130
AT A GLANCE
Plus
Long battery life
Comfortable fit
Compatible with SonarWorks SoundID app
Minus
Complicated LED indicators
No track controls on touchpads
Sound quality reduction with ANC off
THE VERDICT
Affordable true wire- less earbuds that work with the SonarWorks SoundID app might seem too good to be true, but that's exactly what you get with the Monolith M-TWE.
Monoprice is an affordable direct-to-consumer brand, and its Monolith product line features sophisticated A/V gear including speakers, amps, surround sound processors, and now the new Monolith M-TWE earbuds. The M-TWE touts aptX Bluetooth audio, active noise cancellation (with cVc Echo Cancelling and Noise Suppression for phone calls), and SonorWorks SoundID, a feature that lets you customize sound to your preference, all at a very budget-friendly $130.
A true wireless model, the M-TWE comes with a sturdy charging/carrying case, a soft fabric carrying case, a USB-C charging cable, and assorted eartips. The charging case has a magnetic clasp plus a spring to hold the lid up—both convenient features that make it easy to use. The earbuds are fastened in their charging ports by magnets, and a small LED inside the case indicates charging status. (Ideally, there would be an LED on the case exterior as well.)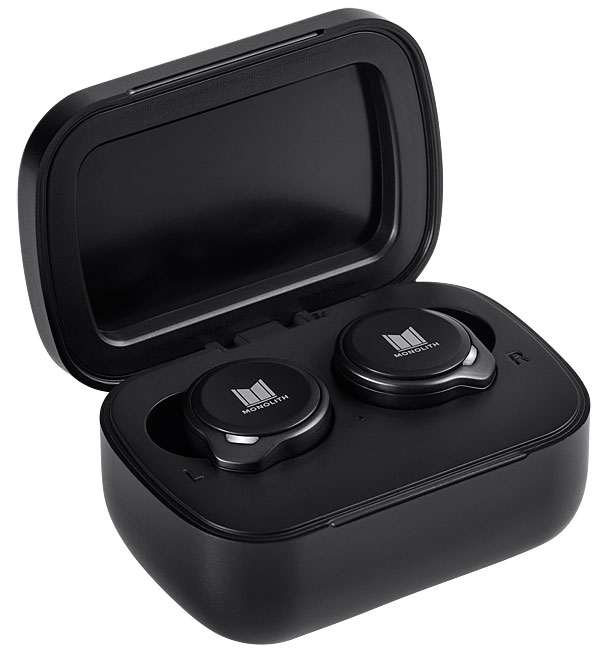 Note to first-time users: The M-TWE comes with small plastic tabs covering its charging terminals and these need to be removed before initial charging. Also, you will need to become familiar with a rather complicated series of flashing LEDs on both the case and the earphones that indicate power modes, pairing and battery status, and charge levels.
The M-TWE's battery life is impressive. Monolith claims 10 hours of playback time from the earbuds, with an additional 20 hours delivered by the charging case. During my use over a few weeks, I got about seven hours at a reasonable volume level with noise cancellation turned on. A five-minute quick charge gives one hour of playback, and a complete charge requires just under two hours.
The black earbuds themselves are rather nondescript. When first removed from the charging case they power on automatically and enter Bluetooth pairing mode, then turn on noise-cancel- lation. Touchpad controls on the earbuds let you adjust volume, select a noise cancellation mode, and pause playback, but there isn't a control to skip tracks.
The M-TWE offers three noise cancellation modes that eliminate external sound and provide the best overall sound quality for music listening. An Ambient mode pipes in outside audio to make it easier to hear traffic noise or conversations, but also narrows the soundstage and affects the overall tonal balance. Both noise cancellation and Ambient modes can be turned off as well.
Setup
Pairing the M-TWE earbuds was simple, and it was easy to switch between devices. I regularly jump between listening with my phone and my laptop, and it was good to be able to do so with just a few taps on the touchpad.