Cleer Alpha Noise-Canceling Headphones Review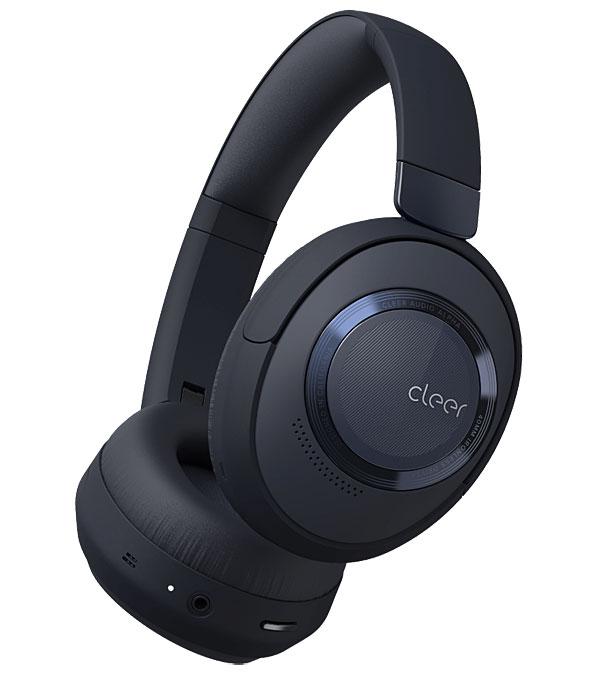 PRICE
$250
AT A GLANCE
Plus
Soundstage-widening Dirac Virtuo processing
Adjustable Ambient Sound mode
Smart Noise Cancellation
Solid build quality
Minus
Overly sensitive touch controls
Bass lacking in certain modes
THE VERDICT
Cleer's Alpha Noise Canceling headphones are a good-sounding, airplane-ready offering packed with enough features to make them a top value compared with similar models from Sony and Bose.
Cleer Audio's new Alpha headphones, the company's flagship wireless noise-canceling model, is jam-packed with extras to augment its very good overall sound quality. At $250, the Alpha isn't a budget offering, but its many advanced and customizable features make it worth the price. With everything from app-controlled ambient audio level adjustment to smart noise-cancellation and Dirac Virtuo processing, the Alpha is primed to take on any travel adventure.
The over-ear Alpha's build quality is solid and rugged. It's also quite comfortable, with the 40mm full-range drivers surrounded by removable soft earcups with cooling foam. I'm not sure why I'd ever need to remove the earcups, but in this age of hyper-cleanliness it's nice to know I can rinse them off if necessary. The band is also padded (not removable) and the headphone lays flat or can be folded up to fit in its semi-rigid carrying case. The battery lasts up to 35 hours with a quick-charge feature that provides 4 hours of playback from a 10-minute charge.
The Alpha features Bluetooth 5.1 with Qualcomm aptX Adaptive for a wireless connection. It also has a 3.5mm analog audio input and comes with a cable for plugging in a wired source. Qualcomm's cVc two-microphone design is onboard, which I found to work exceptionally well outdoors to enhance call quality.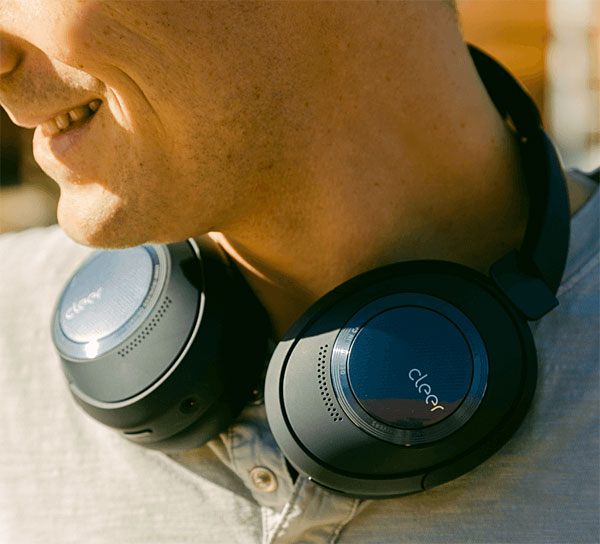 Three listening modes can be accessed on the Alpha: Ambient On, Ambient Off, and Noise Cancellation On. These are selectable using a button on the left earcup, and there are adjustments to fine-tune the settings via the app. Here you'll find a variable slider to tweak the level of ambient noise added back into the headphones by the external mics, along with a Smart Noise Cancellation setting that automatically adjusts for varying external noise levels. It's a bit fiddly to get the app to work if you're using the Alpha with either a wired connection or a Bluetooth audio source other than your phone, so I'd recommend making your adjustments on the app first and then pairing with the other source.
Connecting to a range of Bluetooth sources with the Alpha is easy since powering up automatically launches Bluetooth pairing. There's support for Bluetooth multipoint connections, which allow you to listen to one source while still using Cleer's control app on a phone.
Performance
Oh, the joys of travel: noisy airplanes, fussy babies, unruly adults. Needless to say, I was thrilled to have the Alpha accompany me on my last trip. Upon entering the plane's cabin and finding my seat, I immediately activated noise cancellation and selected the Smart Noise Cancellation option in the app. At first, I was afraid the Alpha couldn't play very loud, but then I discovered that the volume control on the headphone operates independent from the playback source's own volume adjustment.
Music turned out to have the fullest, richest sound in the Noise Cancellation mode, especially when Dirac Virtuo, a processing mode meant to expand the soundstage for a more realistic presentation, was also engaged. Cueing up George Ezra's acoustic version of "Anyone For You," the guitar had a clean yet warm, tone, and there was nice separation and detail in the subtly doubled vocals on the second verse. On the non-acoustic version of the same track, I felt that the kick drum and bass guitar had good presence, but the beats and notes also lacked a bit of impact and clarity in their attack.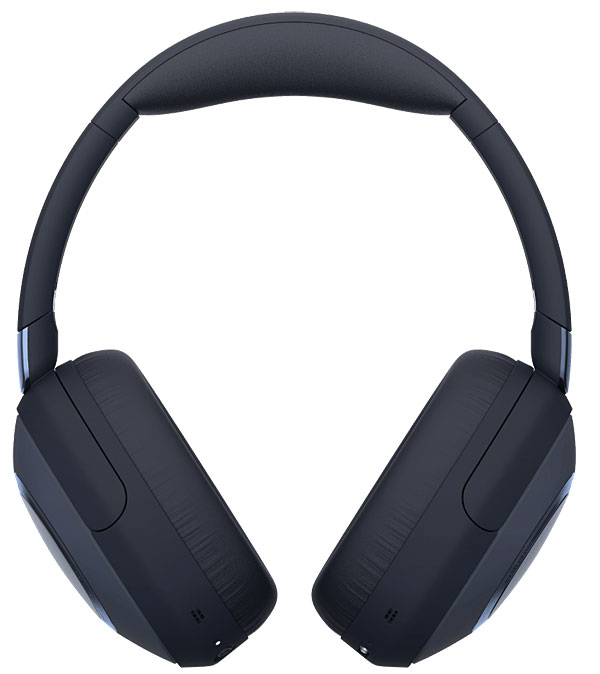 When the flight attendant came by to take my drink order, I enabled the Alpha's Conversation mode feature. To do this, you simply cover the right earcup for a second and playback volume is drastically reduced; you then tap again to restore the previous volume. I also discovered how sensitive the touch controls on the earcups are: simply adjusting my glasses or mask seemed to either pause playback or skip tracks. Fortunately, you can turn off the Alpha's Wear Detection to solve this problem.
While waiting between flights, I switched on Ambient Noise mode. This let me hear announcements and conversations going on around me, but it also changed the sound quality of music. Bass was reduced and the overall sound became bright and harsh. Sound quality was still not optimal with both Ambient Sound and Noise Cancellation modes off. The app features a five-band equalizer, though it can't be used in conjunction with Dirac Virtuo, which, as I mentioned above, really helped to improve the Alpha's sound quality with music.
Conclusion
Cleer's Alpha has many impressive features, and with Noise Cancellation and Dirac Virtuo both switched on, equally impressive sound. Being able to quickly lower the volume to talk with someone using Conversation mode, and to easily switch between the Noise Cancellation and Ambient Sound modes, gave me more reasons to like the Alpha. A few recent trips gave me a vivid reminder the reasons why travel can be stressful, but slipping on the Cleer Alpha headphones and canceling out the chaos around me made those journeys more enjoyable.