Monoprice Monolith 12" and 15" THX Ultra Subwoofers Review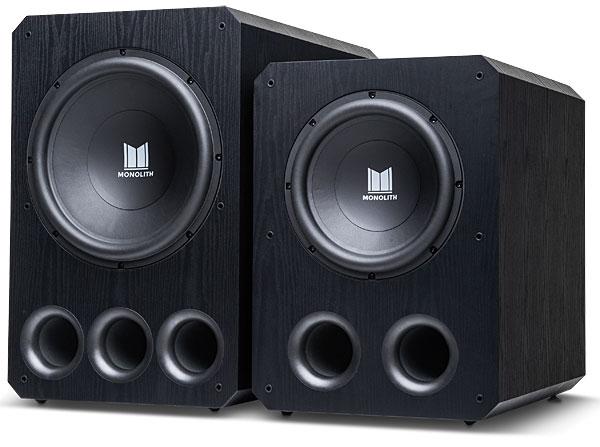 PRICE
$800, $1,300
AT A GLANCE
Plus
Clean, copious, and articulate bass
Outstanding build quality
Five-year replacement warranty
Minus
No parametric equalizer
No app control
Extremely heavy
THE VERDICT
Entry into the crowded internet-direct subwoofer market is a bold move from Monoprice, but the performance of these subs will surely make some waves and breed some fierce competition.
Reproducing a movie soundtrack in a home environment isn't an easy task. At your local cinema, the theater will hopefully have sound dampening so you don't hear outside noise. And if you're lucky, the system will be calibrated properly and provide enough headroom so there's no clipping or distortion during the dynamic portions of the soundtrack.
In most homes, you have to contend with a lot of extraneous factors. The acoustics may not be right, with the room being too bright (not just sound-wise but also light-wise) or too dead (making for lifeless audio). This can affect your enjoyment of the movie. Furthermore, the quality of your gear matters. Sure, a 32-inch budget TV and soundbar from the local big-box retailer may be fine for watching the news, but do you get the visceral impact that's required when Luke blows up the Death Star?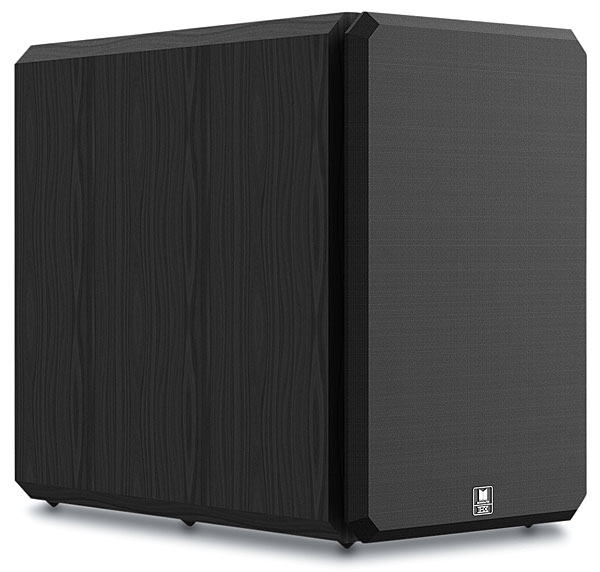 While every component plays its part in the presentation, the subwoofer is arguably the one that can make the most noticeable improvement to a budget home theater system. When I have visitors over, they often marvel at the size of the screen (though, at 88 inches diagonal, it's still pretty modest by serious home theater standards). If I pop in a Dolby Atmos demo, they're amazed by the sound coming at them from every direction. But I get the biggest reaction, by far, when a bottom-heavy scene comes up: "I can't believe how much I felt the bass," they'll usually say. "The entire floor was vibrating!"
Editor-in-Chief Rob Sabin calls me the resident basshead at Sound & Vision, and that's a badge I wear with honor. My reference system includes four subwoofers: an SVS PC-Ultra, a Hsu Research VTF-15H MK2, and dual JL Audio Fathom f110 cabinets, all calibrated using the freeware program REW and a miniDSP to get the subs to play nice with each other. It took me days of calibrating to get the quartet just right, but if you care about bass like I do, it's time well spent.
New Kid on the Block
Being the basshead of S&V gives me certain perks—among them, the opportunity to sample a lot of subwoofers and be one of the first to do so. Enter Monoprice, best known for cables that deliver high-quality picture and sound at prices the masses can afford. As time has gone on, the California-based company has started to expand into self-branded components—such as Monolith amplifiers, one of which I reviewed quite favorably in 2016, and now Monolith THX-certified subwoofers.
These new subs come in three different sizes: the 10" THX Select and the 12" and 15" THX Ultra. The latter two are the subject of this review. The conception of THX goes all the way back to 1982 and was the brainchild of George Lucas, who was not pleased with the way theaters were showing his films. He hired audio scientist Tomlinson Holman, who set up a rigorous program that started at the production studio before reaching theaters and, eventually, home components. THX certification comes in four flavors: Compact, Select, Ultra, and Dominus. THX Select applies to rooms up to 2,000 cubic feet, and THX Ultra is for rooms up to 3,000 cubic feet. To attain Ultra certification, subwoofers (and other speakers) must undergo myriad tests—for sensitivity, frequency response, distortion, etc.—and be able to play at 85 decibels and have +20 dB of headroom at the specified listening distance. The takeaway is that THX Ultra subs must have low distortion and the ability to play down to at least 20 hertz.
The internet-direct subwoofer market is extremely crowded, especially in the realm below $1,500. The Monolith 15" sub checks in at $1,300, with the 12" version at a relatively budget-friendly $800. Currently, shipping is included with these prices, which makes them very competitive.
Specs-wise, both subs check all the right boxes. The 12" has two ports and sports a 500-watt Class D amplifier built around a Texas Instruments 48-bit data path (with 28-bit filter coefficients) and DSP engine. The 15" has three ports and is powered by a 1,000-watt Class D amp built around the same Texas Instruments DSP engine. The use of ported designs allows both models to have substantial SPL capabilities, and port plugs let you customize the character and extension to fit your particular room and tastes.
Not Your Typical Black Box
Generally speaking, subwoofers won't be entered to win any beauty contests, but these Monolith subs are quite attractive. For each, Monoprice has chosen to use chamfered corners that provide an octagonal shape to the front face versus a boring square box. The woofer, embossed with a Monolith logo, can be covered using the removable grille, which is floated slightly away from the baffle. The cabinet itself is built with HDF (high-density fiberboard), which adds to the weight significantly, but this does help the sub maintain a sonically inert structure.
Each driver has been customized for Monoprice and appears to be well constructed to provide extreme cone movement. The 12inch woofer is specified to be capable of more than 80mm peak-to-peak mechanical excursion; the 15-inch woofer expands this to more than 90mm. To put that in perspective for the U.S. audience, that's 3.15 and 3.54 inches of front to back cone movement, respectively.