OSD Audio Nero TubeBass 10 Subwoofer Review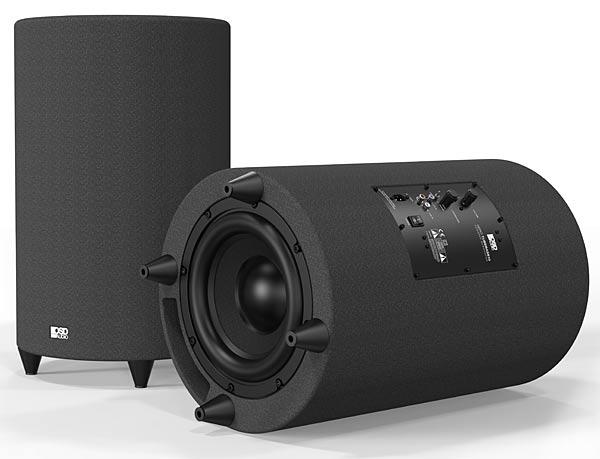 PRICE
$200 (up from $179 when originally reviewed)
AT A GLANCE
Plus
Inexpensive
Compact form factor
Good extension and output
Minus
Limited features
No wireless option
THE VERDICT
There's nothing fancy about OSD Audio's Nero TubeBass 10, but if you're looking to get decent bass performance in smaller-size room without a paying a premium, it's well worth a listen.
As someone who appreciates the benefit deep bass brings to music and movie soundtracks, I've come to accept that having a box the size of a small refrigerator in my living room is a reality of life I need to contend with. That box, of course, is a subwoofer, and welcoming one into your space is the deal you must strike in order to get deep bass. Some cleverly engineered models use innovative DSP-driven solutions, along with serious amplifier power, to coax extended bass from compact boxes— certain subs we've reviewed from JL Audio and KEF come to mind. And while such models definitely make a better fit with non-mancave-like interior spaces, you'll pay handsomely for the tech wizardry that brings about the bass miniaturization.
OSD Audio's Nero TubeBass 10 is another subwoofer option that won't dominate your space. And at $179, it will go very easy on your wallet. The TubeBass 10 features a 10-inch downward-firing driver housed in a 19-inch-high, 13-inch diameter cylindrical enclosure. Cylinder subs—a design associated most closely with the early days of SVS, which still offers a few such models—have a significantly smaller footprint than conventional subwoofers. They are more compact, and thus easier to move around than big box subs—a help when tweaking placement to get the best sound and minimum boominess during setup.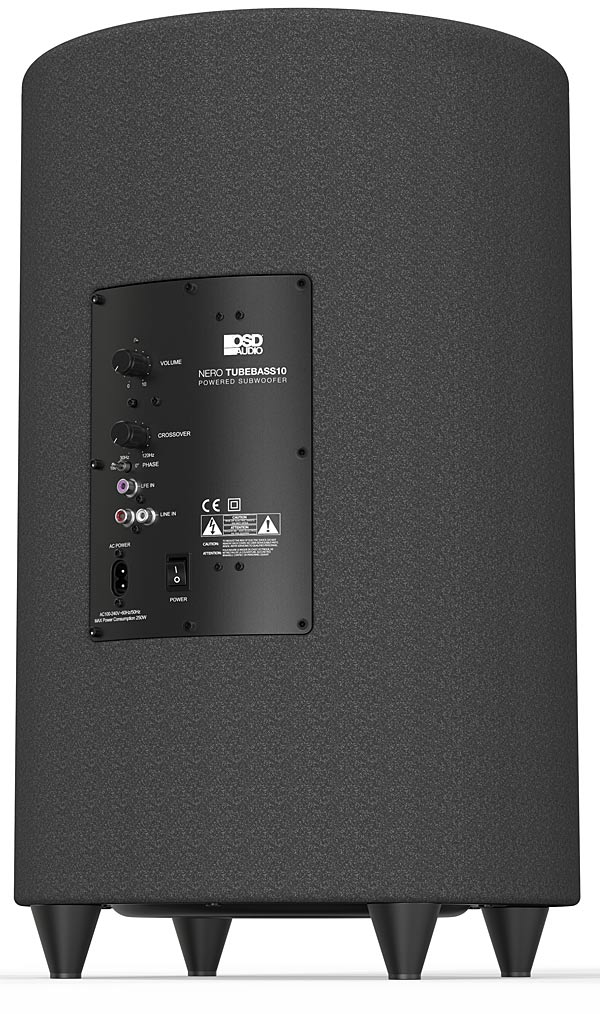 The 10-inch driver in the TubeBass 10 is powered by a 400-watt class-D amplifier. OSD Audio specs frequency response at 30Hz-120Hz. At $179, you shouldn't expect amenities like built-in DSP—a feature that, among other things, shapes frequency response and prevents distortion and bloat, especially when cranking the volume up—and, not surprisingly, the Tune Bass 10 lacks it. It also omits wireless connectivity, app-control, EQ settings, auto room correction, and other features found higher up the subwoofer food chain. (Did I already mention that the TubeBass 10 costs $179?)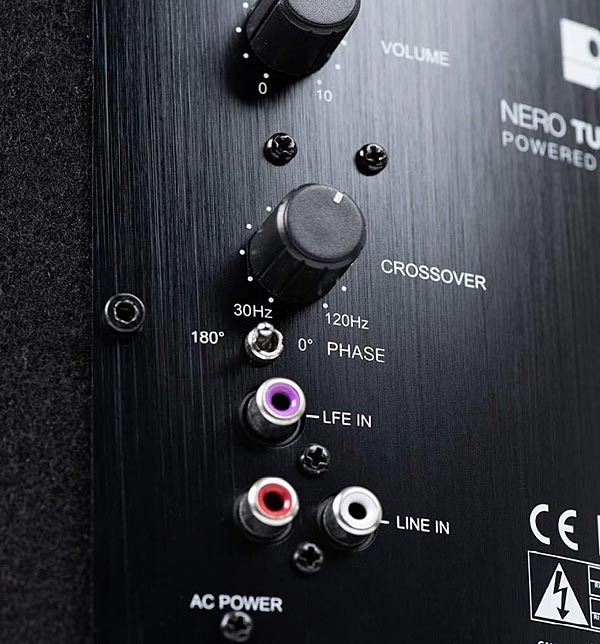 What the TubeBass 10 does have is stereo line-level RCA and LFE inputs for connection to an outboard integrated amp or receiver. Controls include volume and 30Hz to 120Hz variable crossover dials, and 0/180-degree phase power on/ off switches. Four solid rubber feet on the subwoofer's bottom provide stability plus ample clearance for the downward- firing driver, and the cabinet itself is covered with a slightly fuzzy black mesh material that gives it a pleasing, furniture-grade look.
Setup
To evaluate the TubeBass 10, I set it up in the regular subwoofer corner of my 12 x 16-foot home theater, which has a 9-foot-high ceiling (around 1,750 cubic feet). I connected it to the sub output jack of a Rotel RSP- 1576MKII surround processor and used it in a system with Elac Uni-Fi 2.0 speakers, with the processor's crossover set for a 100Hz low-pass. The reason I wanted to use the Rotel for my test was its Dirac Live processing, which would let me apply automatic room correction that I could switch on and off during listening to evaluate its effect on the TubeBass 10's performance.