SVS SB-1000 Pro and PB-1000 Pro Subwoofers Review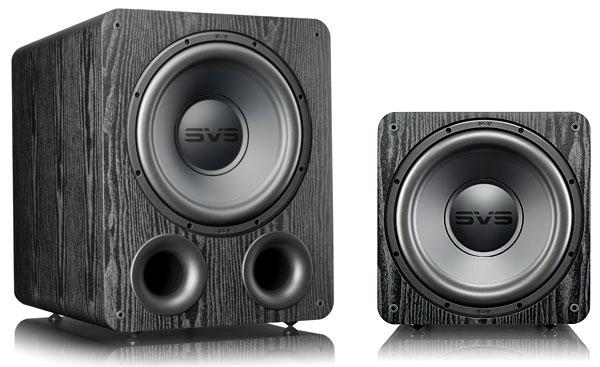 PRICE
SB-1000 Pro: $499.99 (Black Ash), $599.99 (Piano Gloss Black/White); PB-1000 Pro: $599.99 (Black Ash)
AT A GLANCE
Plus
Deep bass from a small box
Best-in-class control app
45-day in-home trial period
Minus
No auto-calibration/room correction
Best suited for smaller rooms
THE VERDICT
SVS outdoes itself again by offering a pair of budget-friendly subwoofers controlled by the company's best-in-class app.
Innovative technologies tend to debut in more expensive goods so that companies can recoup their research and development costs. Take Mercedes, for example. When new tech gets introduced, the company does not debut it in its A or C class of cars, but instead reserves it for its S class to entice buyers to "trade up" to the more expensive—and likely more profitable—model.
The same can be said for tech innovation in the A/V world. Back in 2016, SVS debuted a nifty control app for its top-of-the-line PB16- and SB16-Ultra subwoofers. When I reviewed those subs, I raved about how easy setup now was because, instead of crawling around on your hands and knees to make fine adjustments to optimize performance, all changes could be made from the money seat with your smartphone in one hand and a sound meter in the other. Now, five years later, the same app, along with other advanced technology found throughout the company's subwoofer lineup, has made its way into its new entry-level models, the SB-1000 Pro and PB-1000 Pro.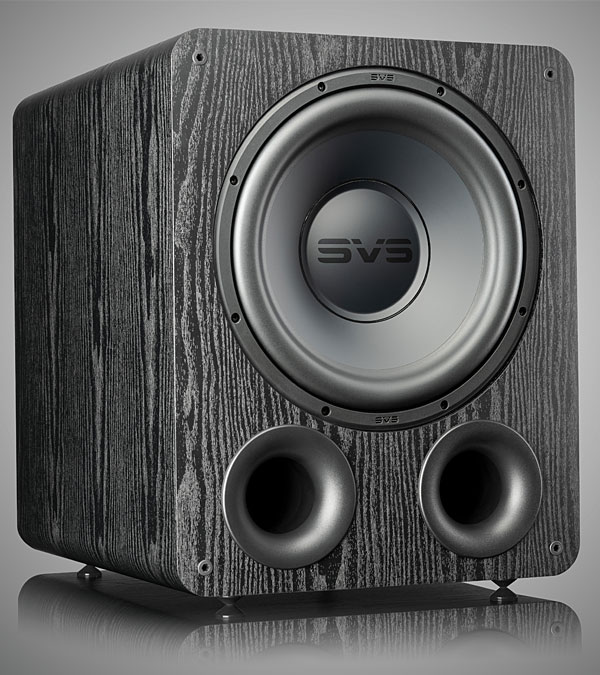 SVS sent me both subs to review. With its compact 13-inch-high by 13-inch-wide cabinet, the spouse acceptance factor of the sealed SB-1000 is off the charts. Further- more, the piano black gloss finish of the model I tested would befit a subwoofer in a much higher price class than the $599 SVS charges (the SB-1000 is also available in piano gloss white for $599 and black ash for $499). The PB-1000, which only comes in a matte black ash finish for $599, is slightly larger due to its dual ported design, standing about 19 inches tall, 15 inches wide, and 20 inches deep. Both subs are powered by a Sledge 325D class-D amplifier boasting 325 watts RMS and 820-plus watts peak. Each also features a 50MHz Analog Devices Audio DSP that factors in room gain to ensure peak performance. Frequency response specs for the sealed and ported models are slightly different, with the SB-1000 Pro spec'd at 20 Hz to 270Hz (+/- 3dB) and the PB-1000 Pro at 17Hz to 260Hz (+/- 3dB). You can request foam port plugs that would shift the PB-1000's response to 19 Hz to 260 Hz, but in that case I would instead opt for the SB-1000 Pro with its smaller form factor.
The driver in both the sealed and ported SVS 1000 Pro subs are new proprietary 12-inch designs that differ slightly between the two models. In the SB-1000 Pro you'll find an 8.33-pound woofer with a 5.73-pound motor while the PB-1000 Pro has a 9.26-pound woofer with a 6.91-pound motor. (There are other slight differences in mechanics that you can explore further on the excellent and informative SVS website.) I've become used to maneuvering subs into my home that weigh over 200 pounds and the 1000 Pro subs are dainty in comparison at 26 pounds and 42.5 pounds for the sealed and ported model, respectively.
When using the best-in-class SVS App (for iOS, Android, and Amazon devices), you can control volume and set low-pass filter frequency, phase, polarity, and room gain compensation (to adjust for bloated bass in smaller rooms). It also includes a Para- metric EQ (PEQ) that lets you set the frequency of the filter (from 20-200Hz), increase or decrease the filter's SPL, and adjust its bandwidth (Q Factor). Additionally, there are three user presets (Movie, Music, and Custom) to save settings so they can be selected on the fly during listening/viewing. The app also features a variable port tuning mode with customized "Standard" and "Sealed" frequency response curves to deliver either maximum output or maximum low-frequency extension.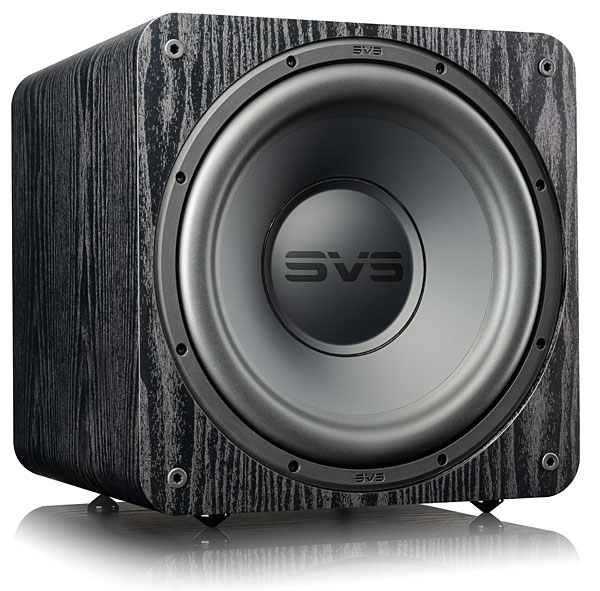 If you still use a flip phone, or just prefer to do things the old- fashioned way, both subs also have level, low-pass filter, and phase controls mounted on the rear along with a USB port for an optional SVS SoundPath Wireless Audio Adapter, a stereo RCA input and output, and a stereo speaker-level input. The 1000 Pro series models are considered "Green," with only a 0.5-watt power draw when in sleep mode and both an auto/on and 3V-12V trigger input. Like all SVS subs, these babies are built to last, with acoustically optimized cabinets that use extra-thick MDF and rigid internal bracing to eliminate resonances. They also sport extra- thick ABS grille frames with a fabric mesh shield to prevent damage to the woofer from pets and prying youngsters. Finally, all SVS subwoofers ship with a Customer Bill of Rights that includes both price-matching and trade- up policies, a five-year warranty, and a 45-day risk-free in-home trial period.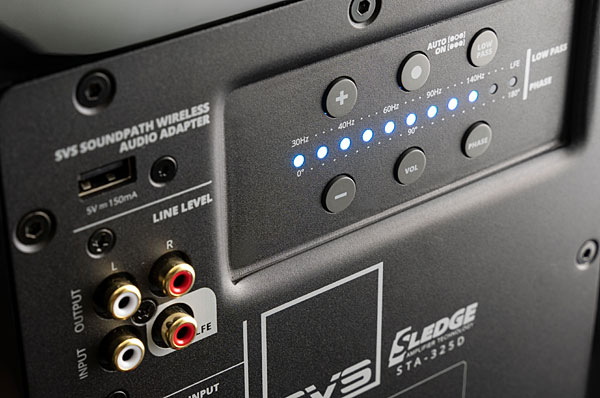 Setup
Both SVS subs arrived at my front door via FedEx and unpacking them was a breeze due to their relatively light weight and compact size. Instead of testing in my 5,000 cubic foot main home theater room, I instead opted for my enclosed 1,200 cubic foot den, which holds a system consisting of a Denon AVR-2313CI receiver, TiVo Mini Vox, Oppo BDP-103 Blu-ray player, and Andrew Jones Pioneer- branded surround speaker rig. The regular sub in this system is an SVS SB-3000, so the new 1000 Pro series models had some very big shoes to fill since I find that the SB-3000 provides the best value of any subwoofer that I've ever tested or owned.