TCL 6-Series 65R635 Roku LCD Ultra HDTV Review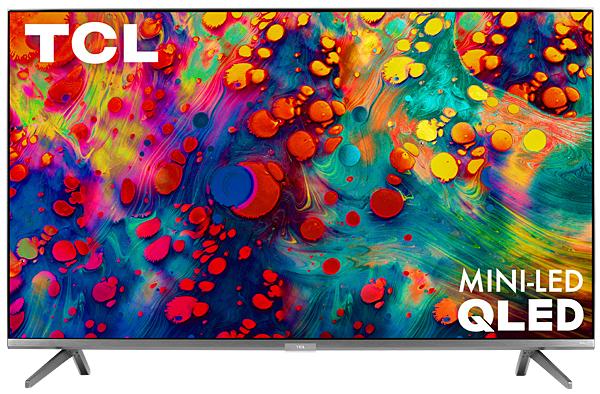 PRICE
$1,000
AT A GLANCE
Plus
Effective, 160- zone local-dimming
App-based color calibration
Affordable price
Minus
Image quality reduced at off-center seats
Some green push with HDR content
THE VERDICT
TCL's 6-Series UHD Roku TV brings the benefits of Mini-LED backlighting to a very affordable price point.
In late 2019, TCL flew me to the company's U.S. offices in California to spend an afternoon with its new flagship, the 75Q825 8-Series UHD Roku TV, a 75-inch 4K LCD model. Not all of the set's firmware was complete, but we took advantage of the opportunity to give our readers a sneak preview. The 75Q825's signature feature was TCL's use of mini-LEDs for backlighting, and at its then price of $3,000, it was something of an outlier for a brand associated with budget TVs.
Fast forward one year and we have the 65R635 6-Series Roku TV, a 65-inch model that the company shipped us for review. Like their 8-Series siblings, the latest 6-Series models feature a mini-LED backlight, but at $1,000, the 65R635 represents a considerably more affordable option. (Don't confuse mini-LED with the microLED technology that's currently available only at nose-bleed prices. As with any LED/LCD set, the TLC's mini-LEDs are used as the backlighting for an LCD imaging panel.)
Since mini-LEDs are much smaller than conventional LEDs, tens of thousands of them can be squeezed into a display. This creates more uniform backlighting than conventional LEDs are capable of, but due to cost considerations, current sets lack the processing power needed to let each mini-LED act as its own local dimming zone. Instead, the mini-LEDs are arranged into clusters, with each cluster acting as an independently controlled zone. TCL claims a maximum of 240 local dimming zones for the 6-Series, with "maximum" likely referring to the largest, 75-inch model. For the 65-inch 6-Series set I measured 160 zones—still an impressive number.
TCL won't be alone in offering mini-LED for long since sets using the backlight technology were announced from other manufacturers, including Samsung and LG, at the 2021 CES. TCL itself has announced that the upcoming 6-Series Roku TV models for 2021 will be exclusively 8K. No word, as I write, as to how that might impact set prices.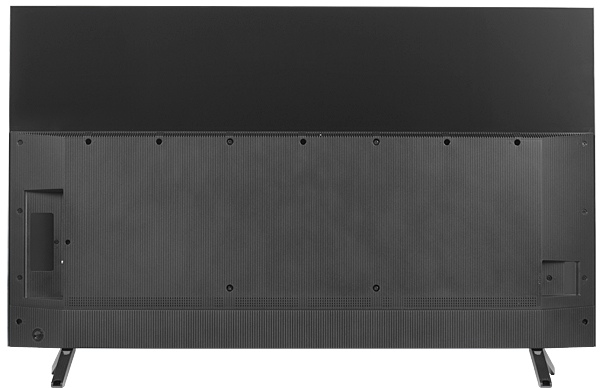 The 6-Series employs quantum dots for wide color performance and is compatible with most HDR formats, including HDR10, Dolby Vision, and HLG (but not HDR10+). TCL doesn't claim to provide dynamic tone mapping for HDR, but instead uses whatever tone-mapping metadata is present in the source: dynamic for Dolby Vision, static for HDR10.
TCL calls the central processor in 6-Series sets the AiPQ Engine, which, in addition to the usual chores a CPU performs in a TV, supports a unique feature: iPQ Mobile Calibration. This taps the camera in your smartphone to capture onscreen images and uses the results to perform a color calibration. So far only two types of phones feature cameras consistent enough to meet the requirements for iPQ Mobile Calibration: Google Pixel phones and Apple iPhones. (Calibrations for this review were done manually, the old-fashioned way.)
The 65R635 is almost inseparable from its Roku Smart TV platform, which includes the most familiar streaming apps—HBO Max, Disney+, and Apple TV+ included—along with many obscure ones, some free, others for a fee. TCL's non-backlit remote is small but adequate and offers a useful voice search feature. The set can also be controlled using voice commands and supports voice assistants including Alexa, Siri, and Hey Google.
The set's four HDMI inputs aren't fully HDMI 2.1, but they do offer two game-related 2.1 features: VRR (Variable Refresh Rate) and ALLM (Auto Low Latency Mode). And 6-Series TVs are the world's first to feature THX Certified Game Mode, which is also a picture preset. The 65R635 is also capable of displaying 4K/60Hz and 1440p/120Hz video at full frame rate, though not in combination with HDR. Using a Bodnar input lag meter (at 1080p), input lag was measured at 17.7ms in both the set's Game and Movie modes, making the TCL a solid option for gaming.
The 65R635's HDMI 4 port offers eARC (Enhanced Audio Return Channel), which can pass multichannel audio (including lossless formats) to an external AVR or HDMI-capable soundbar. When using the apps on the set's Roku interface, eARC worked well, but results varied with the app. Netflix worked flawlessly up to and including multichannel Dolby Atmos. But with YouTube I never experienced anything other than Dolby Digital 2.0 audio.
With my cable box connected to one of the TCL's HDMI inputs, eARC offered full 5.1 Dolby Digital sound, but things were not as reliable with an Oppo UDP-203 disc player routed through the TV to a Denon AVR. The initial results were so erratic as to be unusable, ranging from full surround to 2.0 to no sound at all. But a TCL rep recommended changing the set's S/PDIF and eARC setting from its default Auto detect mode to Autopassthrough, and after that change it functioned perfectly. The TCL can also pass both 5.1 Dolby Digital and DTS soundtracks to an AVR via its optical digital audio output, though you'll first need to change the default audio settings to the SP/DIF and eARC (Dolby Digital Plus/DTS) option.
There's no lip-sync adjustment for the set's audio, which I occasionally found to be an issue when watching cable TV channels. Overall, the TCL's sound was respectable and fine for casual listening, but I wouldn't expect sonic miracles.
Setup
TCL's adjustments for a conventional calibration (white balance and color management, or CMS) are only available on its Roku Mobile app. This feature keeps the adjustment menus on your smartphone or tablet (iOS or Android) where they won't affect the image displayed on the TV screen. There are no clear directions as to how to access the app's calibration menus (hint: select the small Devices logo at the bottom of the opening App screen, then hit "..." followed by Expert Picture Settings). The TV and your device must both be connected to your Wi-Fi network, and the app must sense that a video source is being displayed on the TV. The wireless connection often broke lock for me, requiring tedious fiddling to re-establish (turning the TV off then back on again usually worked, but often only after repeated attempts).
The Roku Mobile app's white balance settings can't be separately adjusted for SDR or HDR (HDR10 or Dolby Vision). For the CMS, you can choose between Custom (your calibrated settings), Auto (turns all of the CMS settings to zero but keeps your single set of Custom numbers on file so you can return to them if you wish), or Native (don't go there!). If you try to make changes to the white balance or Custom CMS numbers when switching from SDR to HDR, those changes will automatically reflect back on the SDR settings, disrupting your SDR calibration.
In addition to white balance and CMS, the app menu also includes settings for Picture Mode, Color Temperature, Noise Reduction, and Gamma. The latter two are accessible only from the app, but all of them can be set separately for SDR and HDR.