TCL 6 Series mini-LED QLED 4K Roku TV Review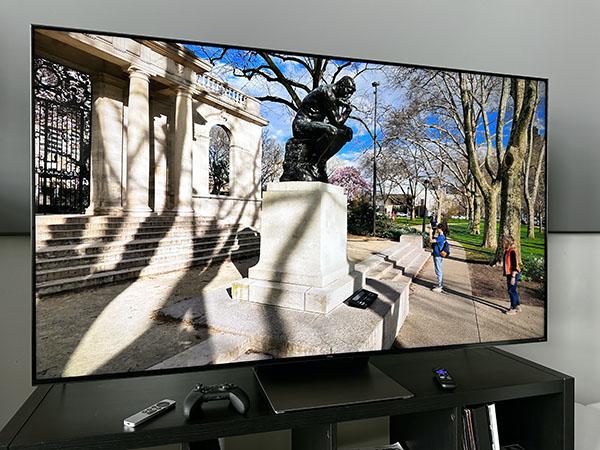 PRICE
$999
AT A GLANCE
Plus
Very bright
Deep blacks
Excellent contrast
QLED wide color gamut
Easy to use
Stylish
Minus
Limited viewing angles

THE VERDICT
The combination of high contrast, brightness, and excellent color accuracy right out of the box make TCL's 65R655 a great choice for a main living room TV and many other applications.
It is amazing how rapidly TVs have grown in capability while their prices have dropped, defying inflation. I am very familiar with TCL's 6 Series and remember its first U.S. market iteration. It was an affordable 55-inch 4K TV that turned out to be great for both movies and gaming, thanks to its ease of use and nice, contrasty screen.
Soon enough, the screen sizes of TCL's 6 Series TVs grew and the bezels shrank. Now they come in sizes from 55- up to 85-inches with advanced features like a 144 Hz native refresh rate (except the 85-inch model which maxes out at 120 Hz) and Freesync/G-Sync for gaming. Dolby Vision and HDR10+ are supported, in addition to HDR10 and HLG. Both aesthetically and in terms of picture quality, it is a great looking TV. In this review we focus on the 65-inch model but the observations found within generally apply to the other screen sizes as well.
Design & Build Quality
This TV has a modern, sleek design with a pedestal base. It's easy to assemble and feels solid. It's a little deeper than some flagship-class TVs, but you don't notice that when you're watching. Due to the depth, it doesn't mount flush to the wall, but it does have a jackpack that's recessed and allows for some cable management and a clean installation.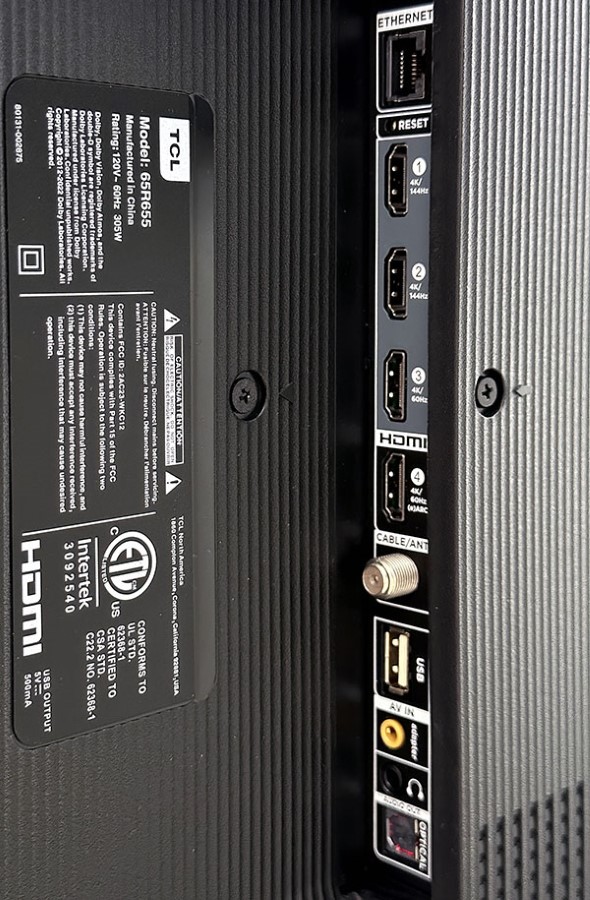 This is a visually striking TV with a premium look and feel. It has a narrow bezel and a thin border around the image, it's almost all picture.
The TCL 6 Series has two HDMI 2.1 inputs, and two HDMI 2.0a inputs one of which supports eARC. It also has a built-in tuner and accepts composite analog video. You can use the USB port to play digital media from local storage, such as a thumb drive, but note that it does not work with exFAT formatted drives (NTFS, FAT-16 and FAT-32 do work). It ships with Roku's standard remote with voice search via Wi-Fi Direct. However, the remote lacks the built-in headphone jack for private listening found on Roku's Voice Remote Pro ($30).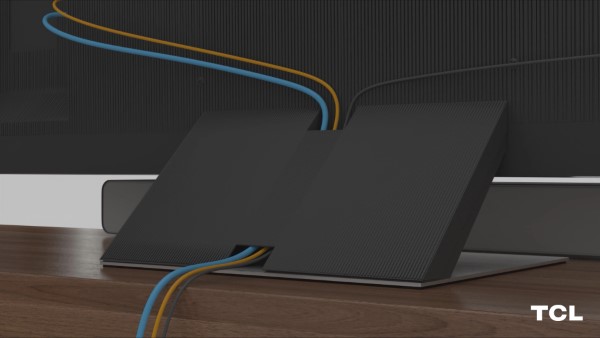 Roku Smart TV Features
On this TV, Roku is not just the platform for apps and streaming, it is the OS that runs the whole show. Roku OS has a plain, clear interface for quick content access. Notably, you can buy a TCL 6 Series with Google TV built-in but this review focuses on the Roku version.
Users can arrange and reach favorite apps and channels on the adaptable home screen. It provides access to notable services like Netflix, Hulu, Amazon Prime Video, YouTube, HBO Max, Disney+, and more. The Roku Channel has diverse free content, such as movies, TV shows, and news.
Voice control allows for content search, app launch, and playback control through voice commands. You can access this feature with the Roku mobile app or the remote. The ability to use the multitalented Roku app to control the TV is another plus. Roku OS lets users cast content from mobile devices or computers to the TV, allowing you to easily show your photos, videos, or presentations on a bigger screen.
Picture Quality
This 6 Series model exhibits similar characteristics to past models. TCL has opted for a VA LCD panel with high native contrast (around 8,000:1) but it comes at the cost of somewhat narrow viewing angles. That means this TV provides a particularly crisp and punchy image as long as you are seated centered to the screen, but if you are off to the side it won't look as impressive.
So long as you do sit within the optimal picture quality cone, this TV will absolutely wow you with its picture quality. The high brightness is on tap for both SDR and HDR. And while there are 2023 TVs with more zones, the 65-inch 6 Series has 288, enough to get the job done and boost the dynamic contrast to 60,000:1 or higher. While you can spot blooming on occasion in a dark room, it keeps the backlight well under control.
The SDR brightness achieved by this TV is incredible, especially at its price. It can blast pure white-full screen at 700 nits output and easily get past 1,000 nits in large areas and peaks well over 1,500 nits. When you watch sports in the daytime in a bright living room, you'll still see a vibrant picture that's enhanced by a highly effective anti-reflective coating.
That same high brightness translates to vibrant and punchy HDR. Extremely bright specular highlights like the sun, car headlights, explosions, etc. have a bite to them that you don't get from dimmer displays. It's particularly effective at showing outdoor scenes under bright sunlight, for example in nature documentaries like Planet Earth 2.
Picture Modes
The TV comes set to Low Power picture mode, which saves energy but handicaps the picture. Owners will want to switch to a more purpose-specific mode for the best results. AV enthusiasts typically avoid the default (Normal) picture mode found on most TVs because it applies too much processing. However, the modern iteration of this mode used on this TCL provides a nice, deep, punchy, colorful picture that applies just enough noise reduction and motion interpolation to smooth over the rough edges of broadcast and cable TV, while still looking natural. My one suggestion is to turn down the Sharpness control (actually, that's my advice for any picture mode). Normal mode may not be "colorimetrically correct" but it is perceptually pleasing.
The TCL 6 Series' Movie picture mode is accurately tuned for picture-quality purists, and it gets plenty bright, so you can use it as your default if you like. It's so accurate that it qualifies as "nearly calibrated," and professional calibration will yield even greater accuracy.
When watching Dolby Vision content, the TV goes into Dolby Vision mode, which has its own set of options. You can choose between Dolby Vision IQ, Dolby Vision Gaming, Dolby Vision Bright and Dolby Vision dark. Dolby Vision IQ adjusts the picture based on ambient conditions and is the default. Dolby Vision Dark is essentially reference, and demands that you turn out the lights. Dolby Vision Bright boosts both brightness and saturation for a punchier image that holds up in a brighter setting—or it can be used in the dark if you like it! And Dolby Vision Gaming is self explanatory, it gives you the visual benefits along with low latency in supported games.
This TV's Game mode unlocks some superpowers that are not otherwise available, from 4:4:4 chroma to 144 Hz support to VRR. And thanks to ALLM (auto low latency mode) you don't have to think about making that switch with sources that support it.