Vizio PX75-G1 P-Series Quantum X LCD Ultra HDTV Review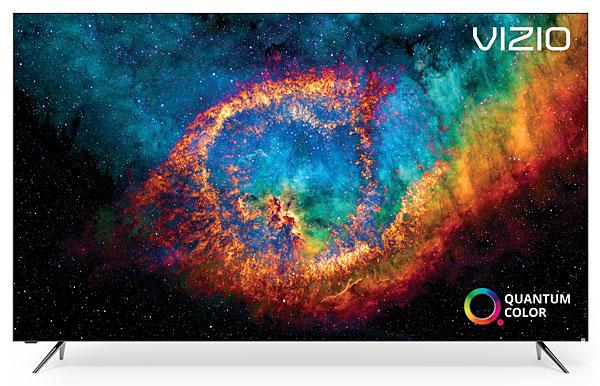 PRICE
$2,200
AT A GLANCE
Plus
Handles all HDR formats, including HDR10+
Exceptional performance
Affordable price
Minus
Limited off-center viewing
Poor remote control
Slow and cluttered Smart TV menu
THE VERDICT
Though saddled with a cluttered onscreen interface and less than ideal remote, the Vizio P-Series Quantum X's outstanding performance, particularly with HDR, more than compensates.
What would you pay for a 75-inch Ultra HDTV that's bright enough to handle virtually all high dynamic range programs without having to perform the tone mapping most 4K/HDR sets require? How about $4,000? If it was 2018, that would be a serious answer, but it's 2020 and we now have Vizio's 75-inch P-Series Quantum X, a model that claims to deliver uncompromised HDR performance for just $2,200. Does Vizio's flagship live up to the company's ambitious specs? Let's take a look.
Features
Quantum dots are a main feature in all current M-Series Quantum and higher Vizio sets, so it's no surprise that they're present in the flagship P-Series Quantum X. These are nanometer-sized semiconductor particles that, when energized by a blue LED, emit either red or green light depending on their size. The result is a wider color range than what's offered by LCD sets that have LED-only backlighting.
Vizio's P-Series Quantum X range offers just two sizes: 65 inches ($1,500) and 75 inches ($2,200). The 75-incher reviewed here is rather heavy at 79 pounds and is supported by legs spaced 57 inches apart. Consequently, a strong, wide table is needed for proper support, with a few inches extra on either side for safety.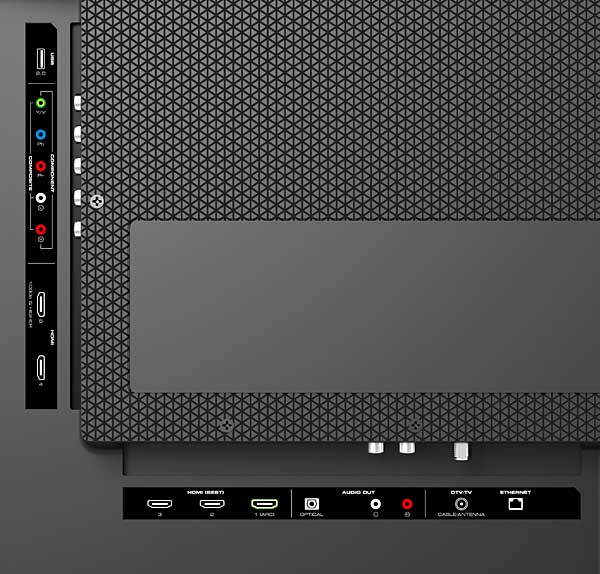 Another important feature of the PX75-G1 is its 480-zone full array local dimming backlight. The set's native scanning rate is 120Hz. Adding backlight scanning increases this to 240Hz, but the latter is unlikely offer any advantage with any current or anticipated source material. The PX75-G1 is compatible with Dolby Vision, HLG, HDR10 and even HDR10+ high dynamic range, though HDR10+ programs are still thin on the ground.
Many of the more popular apps are available on the Vizio's SmartCast 3.0 main screen, and Chromecast built-in and AirPlay 2 support lets you stream material from your phone or other compatible device to the TV via your home Wi-Fi. The set can also respond to voice commands via Google Assistant and Amazon Alexa devices.
While SmartCast 3.0 responds relatively quickly once enabled, it typically took over 30 seconds from hitting the remote control On button to display the full SmartCast screen. And that screen is remarkably cluttered with viewing "suggestions." SmartCast's universal search function does help to find content, but I'd rather just go to individual streaming apps like Netflix, Amazon Prime, and YouTube directly since a random search might easily send you to a site that asks for "$18.99 please," or "Sign up for a year at just $12.99/month!" Welcome to the wonderful world of video streaming!
Selecting YouTube on the PX75-G1 only worked intermittently (a sample fault or a design issue?). More often than not it was No YouTube For You tonight! And this wasn't a glitch in my Wi-Fi since both Netflix and Amazon Video always loaded with little fuss.
HDMI inputs 1-4 on Vizio's TV are HDMI v2.0b. To get the full benefits from Ultra HD sources, you enter the settings menu and select Full UHD color for the desired input. HDMI input 5 (HDMI v1.4) offers no scaling or HDR and thus delivers the lowest lag time for gaming (see Test Bench).

The Vizio's remote control is small, not backlit, and a chore to use in the dark. I often hit the wrong button when trying to call up the menu and ended up in the Crackle app or some other strange place. There's also a Vizio remote control smart phone/tablet app. I rejoiced when using the app since it offers access to all of the color calibration controls without also displaying the adjustment menu on the screen along with the pattern being measured (the latter can dramatically skew the measurements). But the app proved unreliable: after working beautifully at first, it then refused to access the needed settings when I fired it up the next day.
The Vizio's optical digital output can pass lossy multichannel soundtracks in bitstream format to an external AVR or soundbar. I found its built-in audio listenable, but nothing special. Oddly, on some sources the Surround setting (it did nothing of the sort) would increase the volume when turned from Off to On, while the volume would decrease with the same Off-to-On change on other sources.
Setup
The best options among the PX75-G1's Picture Modes are Calibrated and Calibrated Dark. Settings in each Picture Mode can be saved with up to six different variations and given different names. You can also enter different menu settings for SDR and HDR in the same Picture Mode and the set will automatically switch between them depending on the source.
White balance controls include both 2-step and 11-step settings that are located in a Color Tuner menu together with a full color management system (CMS). But apart from allowing different settings for SDR and HDR, you can't set the Color Tuner values (white balance and CMS) separately for the Calibrated, Calibrated Dark, and Standard modes, though you could link those modes to different calibrated Color Temp settings (Cool versus Warm, for example). Also, if you delete the color settings in the Color Tuner menu for SDR, it's reset in HDR and presumably for other Picture Modes and inputs as well. (I say "presumably" because I didn't test for the latter since I had no desire to re-enter the numbers all over again—I'd already been there!)
Motion Control features include settings to reduce both motion blur and judder. An additional motion feature is Clear Action control, but when I tried it the result was intermittent image flicker. This didn't concern me as I rarely use motion compensation of any sort. Also, the PX75-G1 doesn't offer any HDMI 2.1 features such a variable refresh rate, though it does offer both a Game Picture Mode and a Game Low Latency control to reduce lag.
Vizio's Active Full Array Local Dimming control offers four settings including Off. Its defaults are Low for SDR and Medium for HDR in the Calibrated Dark mode. A Black Detail control proved useful mainly in the Low setting, and there's also an Enhanced Viewing Angle control that had little effect on off-axis picture quality plus a multi-step Gamma control.