The Ultimate Guide to Smart Speakers Page 2
Nevertheless, playing music was the most frequently specified voice command in almost every survey. According to Adobe Analytics, 61 percent of their respondents put playing music first. Yet people aren't necessarily buying a smart speaker for its audio quality. With speakers ranging in price from as little as $50 or less for an Amazon Echo Dot (the mini-me version of the $100 Amazon Echo) to $349 for the
Apple HomePod
, you can bet that not all of them are created equally, in the traditional sense of being music output devices. And there are differences among the voice platforms, as well.
Smart speakers are showing up in a variety of form factors from soundbars to shower speakers. The Polk Command Bar with Alexa built in is a 43-inch-wide soundbar with an outboard subwoofer that houses a 6.5-inch driver; it's a combo that should appeal to anyone who wants to upgrade the sound of their TV in a room tight on space. On the other hand, the point of the iLuv Aud Click Shower Speaker with Alexa embedded is less about music fidelity than showering you with answers even while you're in a soapy condition.
Audiophiles may have a sense of déjà vu. In the same way that the MP3 revolution once captured the hearts and minds of consumers—who overwhelmingly chose convenience over sound quality—those shopping for a smart speaker today aren't necessarily beholden to how it sounds as much as to how smart it is at answering a query and whether the particular streaming music service they subscribe to is supported. Still, a number of smart speaker manufacturers stress the superior sound quality of their models, something an online buyer can't really verify without first kicking the tires in person and hearing a working demo, ideally in an isolated sound room. Barring that, reliable product reviews, like those we run in Sound & Vision, can give you a good clue.
That said, it's not always an either/or choice when it comes to smartness versus sound quality, especially in homes having multiple speakers. With proper setup and a compatible sound system, you can use a less musically inclined smart speaker mainly for voice input and speech output, and you can tell it to send music to another home-networked speaker of whatever quality you aspire to.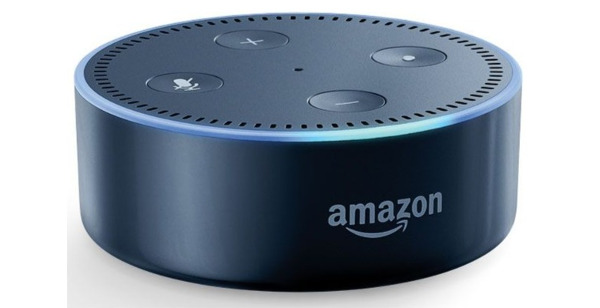 The affordable hockey-puck-like Amazon Echo Dot and Google Home Mini are ideal for this. Or if the smart speaker sports an auxiliary output (as the Echo Dot does), you should be able to tether it to your A/V receiver and its set of speakers or directly to another powered speaker.
Once you start a relationship with your smart speaker, you can train it to work with a multitude of other household gadgets and appliances that can be controlled wirelessly or through a compatible smart speaker. The Alexa universe, for instance, purports to support more than 15,000 skills now, at least through Amazon's own Echo series speakers. (See the sidebars "How to Educate Your Speaker" and "Accessorizing That Smart Speaker.")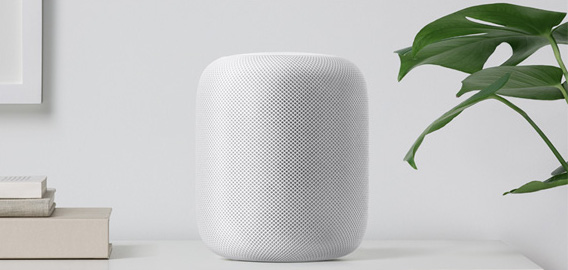 From the perspective of home automation, smart speakers and their ability to inexpensively leverage the Wi-Fi and broadband connections ubiquitous in today's homes have remade an industry once relegated to the residences of millionaires. While companies like Crestron, Savant, Lutron, and Control4 pioneered the possible with automated control of lighting, HVAC, window shades, door locks, security cameras, and multiroom audio, their proprietary systems typically require specialists to perform custom installations and make follow-up visits to add devices and capabilities. Now, if you're at all tech-savvy, you should be able to set up everything yourself using off-theshelf products at a fraction of the cost and do most of what you want to with your voice.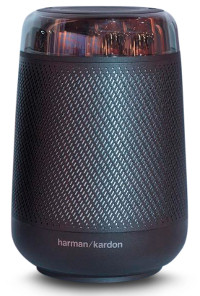 As it becomes the primary interface for controlling the connected devices in your home, the smart speaker is disruptive technology indeed. Think of it as the new dynamic duo, in which the voiceto-microphone interface replaces finger-on-screen. Seen on a continuum, the migration to voice control comes a decade after the mobile touchscreen usurped the mouse-driven graphic user interface, which a decade before had displaced the keyboard and the C:\ prompt.
Location is everything, of course. It's clear that neither computers nor mobile devices are going away anytime soon. PCs continue to dominate the workplace, phones and tablets our in-transit and public spaces. It's obvious, though, that instances of hands-free control within the home—to play music, launch a podcast, lower the volume, turn on the lights, turn up the air conditioning, unlock the door, find a recipe, turn on the faucet, order takeout, place or answer a phone call, get the weather, or change the TV channel—all represent remarkable advances in convenience. The new interface is invisible, with neither a remote nor a smartphone to reach for. It requires the least amount of human energy ever expended in our mastery of the digital world—that is, aside from having to mouth such words as "Alexa, tell me a joke."