Bowers & Wilkins Formation Wireless Surround Speaker System Review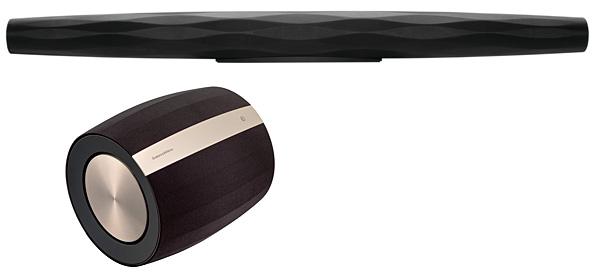 PRICE
$3,100
AT A GLANCE
Plus
Open, detailed sound
Excellent dialogue intelligibility
Flex can be configured as wireless surround speaker
Minus
Some ergonomics issues
Inconsistent system stability
THE VERDICT
The B&W Formation system performs admirably in a number of respects. But unreliable stability, limited processing features, and no HDMI input make it a less-than-ideal option for 5.1 surround sound.
Blame it on Sonos. In the early 2000s, at what was then the Los Angeles headquarters of the Stereophile Guide to Home Theater, we were visited by a gentleman from that then largely unknown company who had a product he was eager to promote: a wireless speaker in a single, relatively compact box. I politely declined. It wasn't a good fit for our publication at the time, but I should have at least asked him about stock options!
Since then, wireless audio has exploded. Streaming has grabbed the public's attention, though many traditional audio hardware companies have bided their time to avoid the snags that often afflict those who rush to jump on the Next Big Thing. Bowers & Wilkins counts among that old guard. But while it remains firmly tied to making conventional, wired audio products, the company has been quietly working away in the dark recesses of its Worthing, England headquarters for the past few years on its first contribution to the wireless audio evolution. The result is Formation, a family of wire- less audio products that emphasize both style and performance.
Formation includes a soundbar (cleverly named the Formation Bar), a small subwoofer (the Formation Bass), a pair of bookshelf speakers (the Formation Duo—are we sensing a pattern here?), a wireless hub to bring other sources, including analog ones, to the wireless party (the Formation Audio), a one-piece music system (the Formation Wedge) and a compact speaker (the Formation Flex). While the Flex lacks the voice-activated features of other compact wire- less speakers such as those from Amazon and Google, it's otherwise quite...um...flexible, and can be used as a single speaker, in a stereo pair, or as a surround speaker in a Formation 5.1 home theater setup.
Description And Features
This review covers three of the Formation models: Bar ($1,200), Bass ($1,000), and Flex ($450/each). The Bar and Flex employ drivers that use technology borrowed from the company's 600 series speakers: 1-inch decoupled double dome tweeters and bass/ midrange drivers with woven glass fiber cones. A total of six 2.6-inch bass/midrange drivers and three tweeters are used for the Bar's left, center, and right channels, while the Flex uses a single 4-inch bass/ midrange driver. Each of the Bar's full-range channels is bi-amped via a pair of 40-watt digital amplifiers (50 watts for the Flex). Crossovers in the speakers are all active, produced via digital signal processing.
The Formation Bass employs two 6.5-inch woofers driven by a 250-watt class-D amplifier in a compact, barrel-shaped enclosure. DSP is also used for the crossover to the subwoofer, and, I suspect, to protect the smallish drivers from excessive excursion. I pushed the system hard at times during my evaluation, and the Bar, Bass, and Flexes never grunted, bottomed out, or produced obvious distortion. The Bar alone is specified to extend down to 40 Hz without the subwoofer, and the Bass subwoofer is rated down to 20 Hz. (Both specifications seem more than a little generous to me given the sizes of the drivers and cabinets.)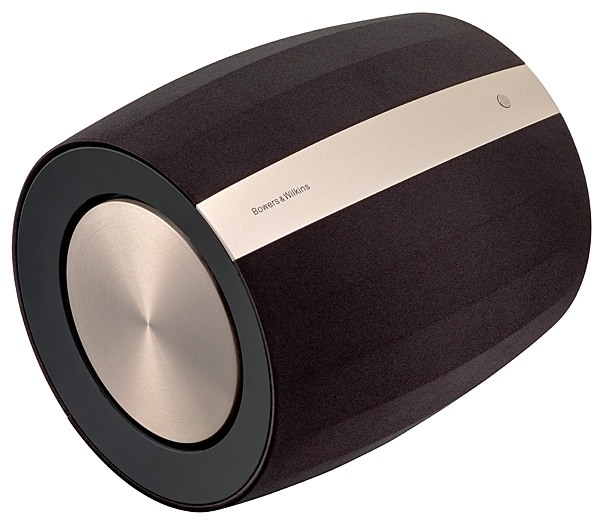 The Formation system uses a proprietary wireless mesh network for communications between devices that's designed to reduce delays from speaker to speaker to under 1 microsecond. It's also a closed system that's not designed to operate with non-Formation wireless products.
With an appropriate combination of Formation components, you can listen to music streaming services and files streamed from a computer on your home network over Wi-Fi, AirPlay 2, Spotify Connect, and aptX HD Bluetooth. All of the Formations are Roon Ready and can stream audio with up to 24-bit/96kHz resolution.
In addition to wireless, you can connect directly to the Formation Bar via its optical digital input, and this was the primary route I used to access sound from both my television and from a Blu-ray disc player connected to the set via HDMI. (The Bar's optical digital connection was the system's only wired input option; both the Flex and Bass only function wirelessly.) I found the Formation Bar's lack of an HDMI input to be an unfortunate omission since an optical digital connection can convey sound only in lossy standard Dolby Digital or DTS formats, not lossless ones like Dolby TrueHD or DTS-HD Master Audio.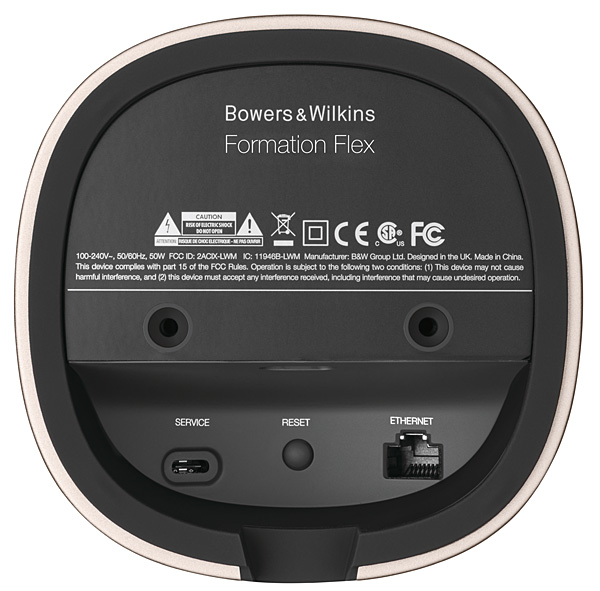 Setup
To start the setup process, you first download the Formation App to your iOS or Android phone or tablet and select a "room" in which each Formation system will be set up from a list. The expectation is that Formation setups will be multi-room, though the system I evaluated was located in a single room that I called the Den. Linking the Bar and Bass to my home's network was relatively straightforward once I ironed out a Wi-Fi issue by moving my router closer to the action, though I initially couldn't get the Flex surrounds to function. Seeking tech help from Bowers & Wilkins, I was advised to re-initialize the system by doing a factory reset, deleting, and then reinstalling the setup. After doing this several times I became reasonably adept at the process, but it did shake my confidence that the Formations would perform consistently. If you buy this system, I strongly suggest working through a nearby Bowers & Wilkins dealer that is ready and able to offer setup assistance.
The App's settings pages offer adjustments for channel distances from the main seating position, level controls for the surrounds, bass and treble controls for the Bar and Flex, and gain for the Bass (subwoofer). While these were easy to use, I didn't find the Formation App's overall workings to be particularly intuitive. For example, there were a few times when the button to access the volume adjustment page (a yellow arrow) was inaccessible, and it turned out that it only appears when a source is actually playing. The App's volume button also sometimes indicated zero when it appeared, even though it hadn't been set there, and the only way to clear this was to grab the adjustment tab on its virtual slider and move it quickly up and down a couple of times to unstick it.