Best Gear of Summer 2020 Page 2
Hisense 65H8G Quantum LCD Ultra HDTV: $800
TV technology has advanced to the point where it's now possible to get a nice big screen and great 4K picture quality along with Dolby Vision high dynamic range (HDR), native streaming capability, and a host of useful picture controls (adjustable gamma anyone?) for less than a thousand bucks. Case in point: The 65H8G, a 65-inch LCD set from China's Hisense that draws on quantum dot illumination and full-array local dimming with 90 zones to deliver image quality you'd expect to see from a set costing much more. "In the live action
The Call of the Wild
, a subtle range of hues, not to mention the detail in the stunning scenic vistas of the Great White North, were impossible to criticize," observed veteran TV reviewer Tom Norton. HDR performance was equally impressive on the 4K Blu-ray versions of
A Quiet Place
and
1917
. Making a great deal even better, the 65H8G is currently selling for $700 at Amazon and
BestBuy.com
. Awarding the Top Value designation to this TV was a no-brainer.
AT A GLANCE
Plus
Effective local dimming
Precise HDR tracking
Low price
Minus
Poor off-center viewing
Minor banding artifacts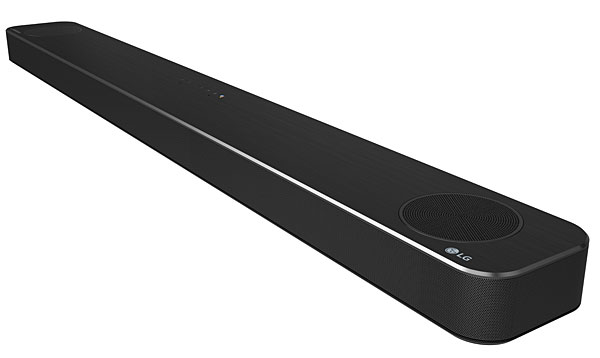 LG SN8YG 3.1.2 Atmos Soundbar, $800
LG has once again drawn on its partnership with Meridian Technologies, putting the U.K. firm's audio prowess to work in its latest upscale soundbar, a super-sleek follow-up to last year's Top Pick-designated
SL8YG
. Like its predecessor, the SN8YG is a two-piece Dolby Atmos-enabled system with up-firing drivers and a standalone subwoofer that brings a handful of new features into the fold: an HDMI output with eARC (enhanced audio return control) for routing uncompressed hi-res and Atmos soundtracks from your TV to the soundbar and two forms of AI (artificial intelligence)-based processing — one that automates room calibration and one that automatically adjusts sound for specific content. Watching
1917
on 4K Blu-ray, reviewer Al Griffin was impressed with the soundbar's overall sound quality, particularly its ability to handle special effects: "When a pair of biplanes flew overhead, the bar did an impressive job of rendering the soundtrack's vertical dimension." If you're looking for a quick and easy way to jump into the Atmos game, the SN8YG deserves a listen. LG is offering a $150 "limited time" discount on
lg.com
.
AT A GLANCE
Plus
Good sound quality with movies and music
AI-driven automated room calibration
HDMI eARC connectivity
Chromecast built-in and Google Assistant
Minus
Could use an extra HDMI input
SVS SB-2000 Pro Subwoofer: $899 (piano gloss black), $799 (black ash)
Disciples of deep bass will not be surprised that SVS has once again boosted its reputation as a premier builder of subwoofers, this time with a bass box guaranteed to wow enthusiasts. Reviewer Michael Trei was won over by the SB-2000 Pro's ability to deliver clean, hard-hitting bass for a reasonable price and he loved being able to tweak its performance to a fare-thee-well from his smartphone. Instead of having to bend over or squat to make critical adjustments, the companion app puts a fully featured parametric EQ and other useful controls at your fingertips — something you don't find in every sub.
AT A GLANCE
Plus
Big bass punch from a small form factor
Excellent value
Versatile control app
Minus
No auto-calibration/room EQ feature
>$1,000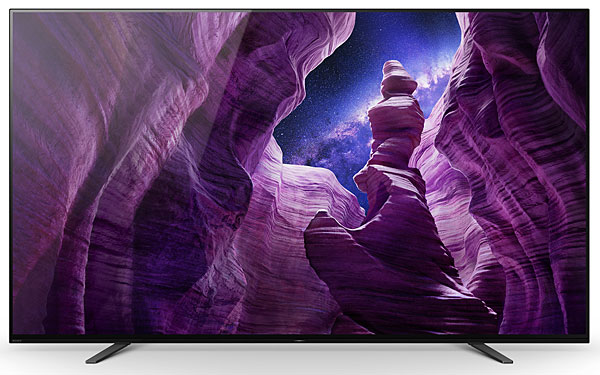 Sony Bravia XBR-65A8H OLED Ultra HDTV: $2,800
Sony jumped back into the OLED game in 2019, a full decade after it introduced the world's first OLED TV back in 2008, and continues to build on the resounding success of the Master Series
XBR-65A9G
, our
2019 Top Pick of the Year
in TVs. The new XBR-65A8H costs a thousand bucks less than the 65A9G but retains all of the 4K picture perfection and cutting-edge sophistication of its predecessor while offering a slightly scaled back sound system (one that still does circles around what you get with most of today's skinny TVs). Watching the Disney animation
Tangled
, Tom Norton heaped praise on the Sony: "Colors popped, scenes were crisp without slipping into artificial edginess, and the images were as close to flawless as I ever expect to see." Zeroing in on the set's ability to render true black and high dynamic range (HDR) highlights, Norton fired up the torture test
Harry Potter and the Deathly Hallows Part 2
on Ultra HD Blu-ray: "The results were gripping. There's little in the way of bright color throughout most of this film, but what there was jumped out of the surrounding gloom in a startling but still natural way. A scene with Harry and Dumbledore in an ethereal train station revealed considerably more detail in HDR, including a reddish glow around some of the white lights that was completely missing in SDR." High praise, indeed.
AT A GLANCE
Plus
Unsurpassed contrast
Superior color and resolution
Wide viewing angle
Minus
Complicated menu system
No HDMI 2.1