Best Gear of Summer 2020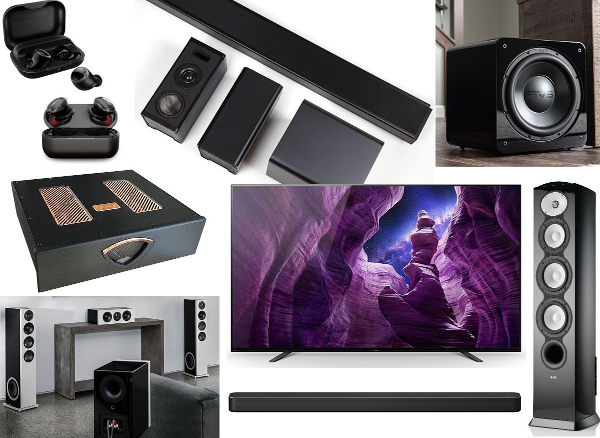 Ah, summertime. Enjoy it while you can 'cause it's fading fast. Summer 2020 will go down in history as a period of trying to get back to "normal" in the wake of a worldwide pandemic — and against a backdrop of widespread protest and social unrest. I won't even get into sports or politics. Both disasters. One way or another, though, we've soldiered on, cobbling together impromptu vacations, looking for variations on the familiar stay-at-home theme, and spending lots of time with our families enjoying first-run movies and bingeing on every imaginable TV series — old and new. In the following pages, we spotlight 13 products that made
Sound & Vision
's Top Pick list over the past three months, starting with affordable noise-canceling earbuds from an unexpected source and ending with a super-refined speaker system for enthusiasts seeking the very best in music and movie reproduction. In between, you'll find an eclectic mix of soundbars and speaker systems, affordable 4K TVs, and a home-theater amplifier that delivers an insane amount of power from a surprisingly compact chassis. Read on to see if any of these remarkable products dovetail with your A/V plans.
Up to $499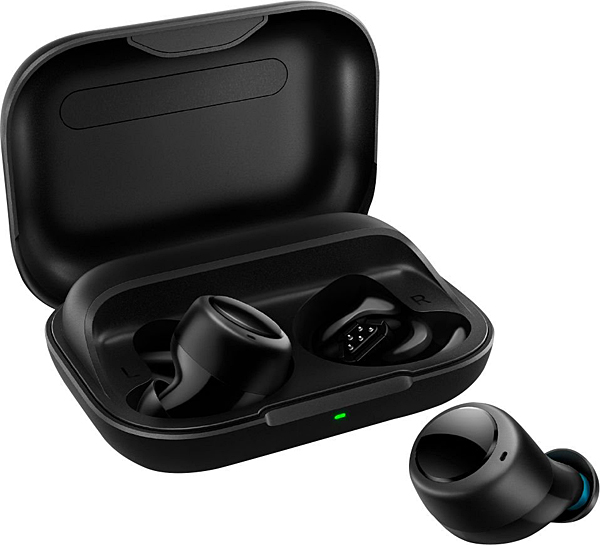 Amazon Echo Buds Noise-Canceling Earphones: $130
In a recent
face-off comparing nine noise-canceling wireless earbuds
, the Echo Buds led the pack with a five-star rating for value. They use technology developed by Bose to limit background noise, resist water and sweat, and provide 5 hours of listening per charge with the ability to adjust ambient sound levels and access tone controls through Amazon's Alexa app. You get a selection of silicone ear tips and wing bands to ensure a tight yet comfortable fit while enjoying an open, airy soundstage with ample bass. Though reviewer Stewart Wolpin found the app to be a bit cumbersome and missed having a single-tap control option on the buds, the virtues outweighed these shortcomings in the final analysis.
AT A GLANCE
Plus
Open, airy sound
Customizable fit
Good overall value

Minus
No single-tap control
Cumbersome app
1More True Wireless ANC Noise-Canceling Earphones: $200
Does it make sense to pay more than two hundred bucks for noise-canceling wireless earbuds? Not necessarily. Of the nine earbuds we tested in our recent
face-off
, the True Wireless ANC were the only ones to net a coveted
Sound & Vision
Top Pick with four- and five-star ratings in every category. Reviewer Stewart Wolpin was captivated by their "silky smooth" sound and detailed presence — something you just don't get with most earbuds. Add to that a spacious soundstage with balanced bass and the ANCs are well suited for just about any type of music and excel at keeping external noise at bay with two levels of noise cancellation. On the other hand, they aren't designed to resist water or dust and can't play super loud, so sports enthusiasts and headbangers might need to look elsewhere. For everyone else, though, 1More's earbuds are a great choice.
AT A GLANCE
Plus
Silky, smooth sound
Excellent ambient-sound modes and noise cancellation
Generous selection of ear tips
Minus
No moisture or dust protection
Somewhat limited volume
No app for customizing sound
Andover Spinbase Turntable Speaker System: $299
The Spinbase is a unique all-in-one powered speaker that doubles as a turntable platform. You might think of it as a music-focused soundbar that replaces the added complexity of (and space consumed by) two speakers with a single box that actually sounds good — a clever alternative to a component-based, entry-level system. We know what you're thinking: Isn't the top of a speaker the last place you should put a turntable? Absolutely, which is what makes this bar so amazing. Andover employs a remarkable technology it calls IsoGroove Feedback Elimination to ensure the top surface is well-damped and free of vibration. Longtime audiophile Michael Trei was astonished by the speaker's ability to deliver open, room-filling sound without any obvious sonic downsides. "I'm not sure what DSP tricks are being used, but the image was expansive without sounding unfocused or out-of-phase." Adding to its appeal, the Spinbase supports Bluetooth streaming and is dead simple to set up and use.
AT A GLANCE
Plus
Very good performance
Exceptional ease of use
Accommodates typical turntables
Minus
No remote control
$500 to $999
Sonos Arc Soundbar: $799
Is it possible to experience "immersive sound" with a compelling sense of height from a long, slender soundbar? Heck yeah. Sonos accomplishes the trick using 11 drivers strategically placed in a 45-inch Dolby Atmos-enabled TV speaker it calls the Arc. "Height information present in a 5.1.2 Atmos signal was impressively anchored on the ceiling about a third of the way back toward my seating...precisely where it should be," wrote reviewer Rob Sabin, who characterized the bar's overall sound as "exceptionally smooth in the midrange right on up through the highs." In other words, the Arc is a capable performer with music and movies. For a more intense theater experience, you can add a pair of Sonos One SL speakers ($179 each) and boost bass with the stand-alone Sub ($699), as Sabin did with impressive results. But, as he noted, "I'm betting you'll love Arc even without the surrounds." Factor in Sonos' excellent multiroom music platform and the ability to control the system from your smartphone — with voice commands — and you have a soundbar that stands out among all others.
AT A GLANCE
Plus
Outstanding music and movie sound
Impressive rendering of height information
Solid bass for a standalone soundbar
Easy setup
Minus
May require latest eARC HDMI connection for Atmos
No DTS decoding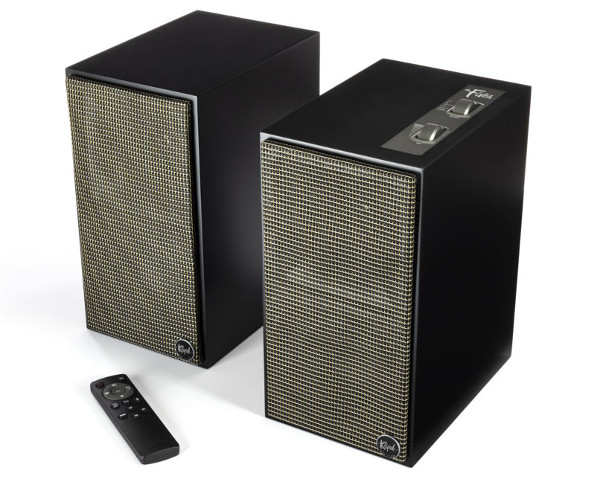 Klipsch The Fives Powered Speaker System: $799
If you had to pick one word to describe The Fives, it would be "versatile." These foot-tall speakers are equipped with a generous helping of onboard power and just about any type of connection you could want — including phono inputs, an audio return channel (ARC)-enabled HDMI port (great for TV hookups), and Bluetooth streaming to name three of the seven options. In other words, The Fives will accommodate a variety of setups without you having to worry about hunting down an outboard amp or receiver. More to the point, they play loud and will light up a good sized room with rich detailed sound and surprisingly robust bass. Here's how I described their sound in my review: "Johnny Depp's expressive vocals on [the John Lennon song] "Isolation," backed by Jeff Beck's haunting slide guitar, was a standout on Tidal. The Fives were particularly adept at revealing the gentle vibrato of Depp's voice, while conveying the gritty yet fluid character of Beck's guitar." If you're looking for a good sounding, versatile speaker system, start here.
AT A GLANCE
Plus
Versatile
Easy to set up
Solid construction
Good sound with powerful bass
Minus
No tone controls