Winter 2020: Best Affordable Gear Page 3
TVs and Video Projection Cont'd
Stewart Filmscreen StudioTek 130 G4 Projection Screen: $1,484 (material only, as tested)
Unless a screen is motorized and descends majestically from the ceiling on command, it's all but forgotten despite the crucial role it plays in video projection. Choose the right screen and it will enhance projector performance. Pick the wrong one and, well… you get the picture. The fourth generation of Stewart Filmscreen's popular StudioTek line, the ST130 G4 is designed to preserve the fine detail and contrast of 4K/high dynamic range (HDR) sources — a claim reviewer Kris Deering verified using a series of carefully chosen video clips. "I was actually stunned with how well the new material performed…and downright smitten with the extra brightness." If you're looking for a reference-caliber screen that provides a bump in brightness without artifacts, the ST130 G4 deserves serious consideration.
AT A GLANCE
Plus
Excellent image uniformity
Dramatic reduction in artifacts over previous generation
Exceptional build quality and ease of installation
Minus
Minor artifacts on images with vertical camera motion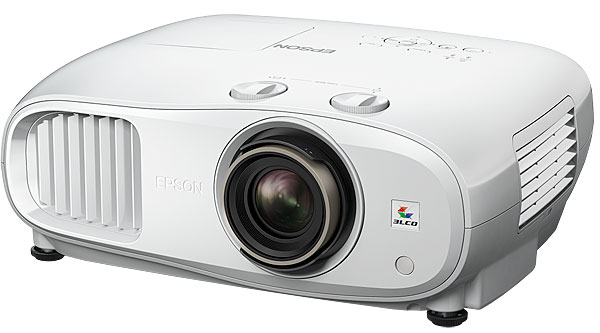 Epson Home Cinema 3800 4K LCD Projector: $1,700
We get it. You want to go big and make your home movie-watching experience more theater-like, but price has been an obstacle. Which is precisely why you should take a good hard look at Epson's newest 3LCD projector. For seventeen hundred bucks you get the same outstanding 4K PRO-UHD pixel-shifting technology and 12-bit video processing used in the $3,000
5050UB
, our 2019 Top Pick of the Year. Making it all the more impressive, the 3800 is rich in features you don't expect to find in a projector at this price level: two HDMI 2.0 inputs with 18Gbps bandwidth for full compatibility with 4K/60Hz sources, a nice 1.6x zoom range, and generous vertical and horizontal lens-shift capability that lets you adjust image position without moving the projector. It's also bright enough for use in spaces where light control is limited. Resident video expert Al Griffin called it an outstanding value that offers "very good overall picture quality marked by strong contrast courtesy of an Auto Iris feature that provides a noticeable resolution boost when viewing 4K sources."
AT A GLANCE
Plus
Very good contrast and light output
Low input lag
Generous lens shift range
Fully backlit remote
Minus
Limited DCI-P3 color space coverage
Samsung QN65Q90T LCD Ultra HDTV: $1,900
With the introduction of the 65-inch QN65Q90T, Samsung has significantly lowered the price of its flagship 4K LCD TVs. With a list price that's $800 less than last year's outstanding
QN65Q90R
, the Q90T is aggressively priced, though it is actually derived from 2019's Q80R series, which means it's missing a few refinements found on the Q90R. The external One-Connect box housing the TV's inputs, outputs, and power connections is gone and the number of local dimming zones has been reduced from 400 to 98, which takes black-level performance down a notch. Otherwise, the TV is loaded with features — including a Movie mode with grayscale controls — and supports a 60-Hz frame rate, P3/4:2:2 10-bit color, and three of the four high dynamic range formats (Dolby Vision is the odd man out). More to the point, the Q90T delivers impressive out-of-box performance with strong off-axis viewing and the ability to, in the words of reviewer Tom Norton, produce "brilliant HDR images" and "excellent shadow detail" with 4K material. Making an already compelling TV package even more compelling, Samsung is offering a "limited time" 30% discount that brings the price down to $1,900.
AT A GLANCE
Plus
High peak brightness for HDR
Wide viewing angle for an LCD TV
Extended color
Minus
No Dolby Vision support
Some visible "blooming"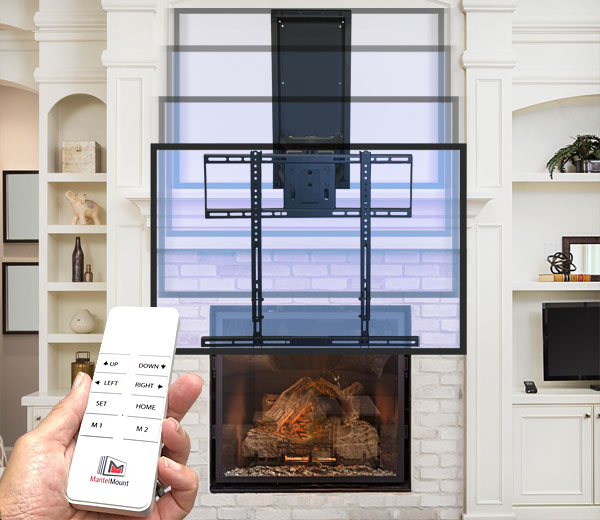 MantelMount MM860 Motorized TV Mount: $1,999
People love mounting TVs over fireplaces but rarely stop to think about the downside: It almost always puts the screen too high for comfortable viewing. MantelMount addresses this dilemma with the remote controllable MM860 mounting system that pulls the TV away from the wall and lowers it to eye level so you don't have to crane your neck. The mount has a 30-inch range of motion — enough to achieve an optimal level no matter how high the mantel — and you can create a preset for your preferred TV height. Resident custom installer John Sciacca found the 860's operation to be smooth and quiet — a "perfect solution to improve your TV viewing." Guaranteed to impress guests, the system even has a sensor that automatically retracts the screen if someone decides to watch TV while the fireplace is active.
AT A GLANCE
Plus
Solves a major TV installation issue
Solid build quality
Out-of-the-box automation
Minus
Limited horizontal swivel range
Awkward power/cable routing
Professional installation highly recommended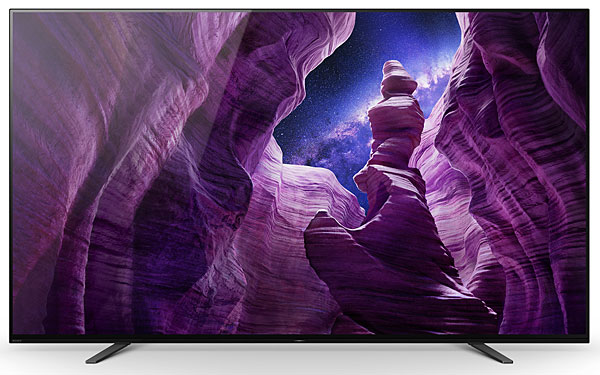 Sony Bravia XBR-65A8H OLED Ultra HDTV: $2,800
Sony jumped back into the OLED game in 2019, a full decade after it introduced the world's first OLED TV in 2008, and continues to build on the resounding success of the Master Series
XBR-65A9G
, our
2019 Top Pick of the Year
in TVs. The XBR-65A8H costs a thousand bucks less than the 65A9G but retains all of the 4K picture perfection and cutting-edge sophistication of its predecessor while offering a slightly scaled back sound system (one that still does circles around what you get with most of today's skinny TVs). Watching the Disney animation
Tangled
, Tom Norton heaped praise on the Sony: "Colors popped, scenes were crisp without slipping into artificial edginess, and the images were as close to flawless as I ever expect to see." Zeroing in on the set's ability to render true black and high dynamic range (HDR) highlights, Norton fired up the torture test
Harry Potter and the Deathly Hallows Part 2
on Ultra HD Blu-ray: "The results were gripping. There's little in the way of bright color throughout most of this film, but what there was jumped out of the surrounding gloom in a startling but still natural way. A scene with Harry and Dumbledore in an ethereal train station revealed considerably more detail in HDR, including a reddish glow around some of the white lights that was completely missing in SDR." High praise, indeed. As of mid-December, the price of the 65A8H
has been reduced to $2,500
.
AT A GLANCE
Plus
Unsurpassed contrast
Superior color and resolution
Wide viewing angle
Minus
Complicated menu system
No HDMI 2.1