Winter 2020: Best Affordable Gear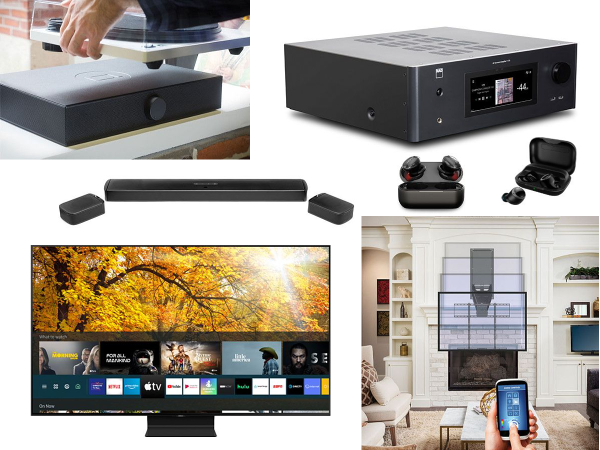 Despite all the hardships 2020 has imposed on us, home entertainment has remained a bright spot with A/V gear across all categories providing the means for elevating our music and movie experiences. Thank goodness for that. And thank goodness 2020 is coming to a close. As we look to the New Year with hopes for a return to a normal life, free of restrictions and financial hardship, we present 21 prime A/V specimens for your consideration. All are
Sound & Vision
Top Picks and all are affordable, at prices ranging from $130 to just under $3,000 with most falling in the under-$1,000 category. Whether you're contemplating a new turntable or TV, we're confident one of more of the products highlighted here will speak to you.
Speaker Systems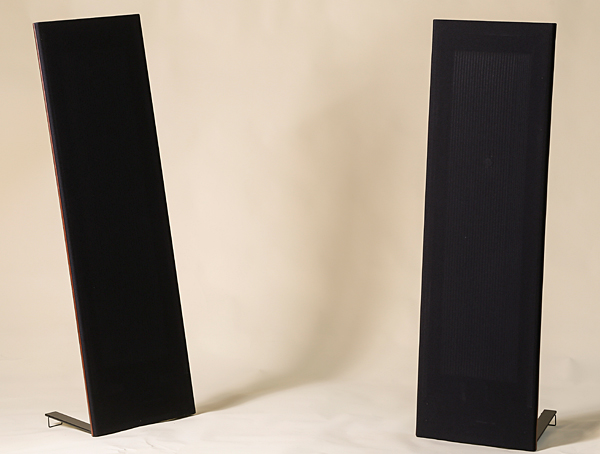 Magnepan LRS Loudspeaker: $650/pair
To the unsuspecting eye, the panel speakers Magnepan has been building for more than five decades could easily be mistaken for room dividers rather than the fine planar-magnetic sound producers they are. "Maggies," as they are known among audiophiles, are revered for their sonic transparency and expansive soundstage and have been built at the company's manufacturing facility in White Bear Lake, Minnesota since Day One. Over the years, Magnepan has made great strides in making its speakers — which are dipole in nature and radiate sound from the front and back — more affordable. The newest example is the 4-foot-tall LRS, short for Little Ribbon Speaker, which sells for $650/pair — a long way from the company's $30,000 flagship. Summing up his impressions, reviewer Michael Trei was careful to point out up that deep bass is limited and LRS speakers won't work well in every setup, while praising them for their uncanny ability to "make me feel I was right there." If you're longing for a compelling audio experience but are on a limited budget, a pair of LRS's will help you reach "a level of musical nirvana way beyond what the price tag suggests."
AT A GLANCE
Plus
Extraordinary sonic transparency
Large, well-focused soundstage
Bargain-priced exotica
Minus
Requires adequate amplification
Finicky about placement
No deep bass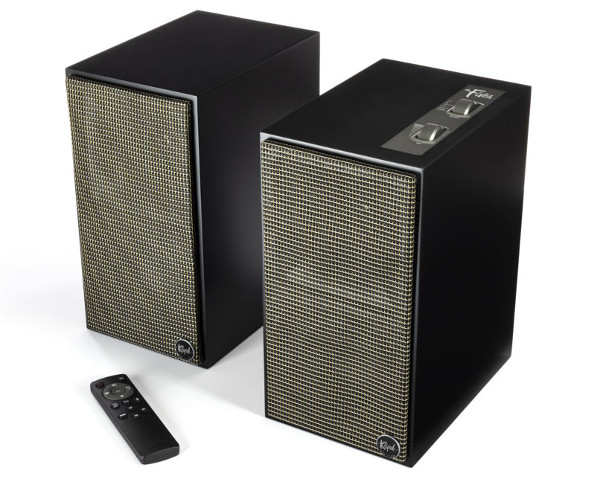 Klipsch The Fives Powered Speaker System: $799/pair
If you had to pick one word to describe The Fives, it would be "versatile." These foot-tall speakers are equipped with a generous helping of onboard power and just about any type of connection you could want — including phono inputs, an audio return channel (ARC)-enabled HDMI port (great for TV hookups), and Bluetooth streaming to name three of the seven options. In other words, The Fives will accommodate a variety of setups without you having to worry about hunting down an outboard amp or receiver. More to the point, they play loud and will light up a good sized room with rich detailed sound and surprisingly robust bass. Here's how I described their sound in the review: "Johnny Depp's expressive vocals on [the John Lennon song] "Isolation," backed by Jeff Beck's haunting slide guitar, was a standout on Tidal. The Fives were particularly adept at revealing the gentle vibrato of Depp's voice, while conveying the gritty yet fluid character of Beck's guitar." If you're looking for a good sounding, versatile speaker system, start here.
AT A GLANCE
Plus
Versatile
Easy to set up
Solid construction
Good sound with powerful bass
Minus
No tone controls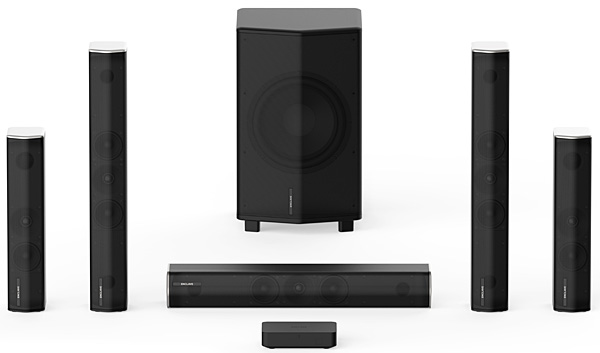 Enclave Audio CineHome PRO Wireless Home Theater System: $1,600
Enclave's CineHome PRO system brings full-tilt surround sound to TV and movie watchers who want more than a soundbar. But here's the kicker: it does so wirelessly, meaning you don't need to snake a half dozen cables around the room (though you do have to run power to each speaker). The system is easy to set up and employs the proven WiSA protocol to ensure reliable wireless performance; it's also the first wireless system certified to meet audio standards established by THX. Reviewer Rob Sabin was impressed with the system's ability to play loud without breaking a sweat while creating a coherent sound bubble: "The musical
La La Land
was a delight on the Enclave, with convincing surround, well-delineated voices from the ensemble, natural timbre for the instruments, and super-effective dynamics." As of this mid-December, the system is
available on enclaveaudio.com for $1,500
.
AT A GLANCE
Plus
Easy, app-driven automatic setup
Good audio quality via the hi-res WiSA platform
Simple and intuitive control app
Minus
Lack of A/V switching may be an issue for some systems
No remote control or learning feature
No decoding or full-resolution transmission of DTS-HD or Dolby TrueHD bitstreams
SVS SB-2000 Pro Subwoofer: $900 (piano gloss black), $800 (black ash)
If you know SVS you won't be surprised that the Ohio-based company has once again bolstered its reputation as a premier builder of subwoofers, this time with a bass box that will wow hardcore enthusiasts. Reviewer Michael Trei was won over by the SB-2000 Pro's ability to deliver clean, hard-hitting bass for a reasonable price and loved the ability to tweak its performance to a fare-thee-well on his smartphone using the company's companion app. Instead of having to bend over or squat to make critical adjustments, the app puts controls like a parametric EQ with volume, bandwidth (Q), and center frequency settings at your fingertips. Rare, indeed!
AT A GLANCE
Plus
Big bass punch from a small form factor
Excellent value
Versatile smartphone control app
Minus
No auto-calibration/room EQ feature
Soundbars and All-In-One Speaker Systems
Andover Spinbase Turntable Speaker System: $299
The Spinbase is a unique all-in-one powered speaker that doubles as a turntable platform. You might think of it as a music-focused soundbar that replaces the added complexity of (and space consumed by) two speakers with a single box that actually sounds good — a clever alternative to a component-based, entry-level system. We know what you're thinking: Isn't the top of a speaker the last place you should put a turntable? Absolutely, which is what makes this bar so amazing. Andover employs a remarkable technology it calls IsoGroove Feedback Elimination to ensure the top surface is well-damped and free of vibration. Longtime audiophile Michael Trei was astonished by the speaker's ability to deliver open, room-filling sound without any obvious sonic downsides. "I'm not sure what DSP tricks are being used, but the image was expansive without sounding unfocused or out-of-phase." Adding to its appeal, the Spinbase supports Bluetooth streaming and is dead simple to set up and use.
AT A GLANCE
Plus
Very good performance
Exceptional ease of use
Accommodates typical turntables
Minus
No remote control