Tom Petty and The Heartbreakers: The Best of Everything - The Definitive Career Spanning Hits Collection: 1976-2016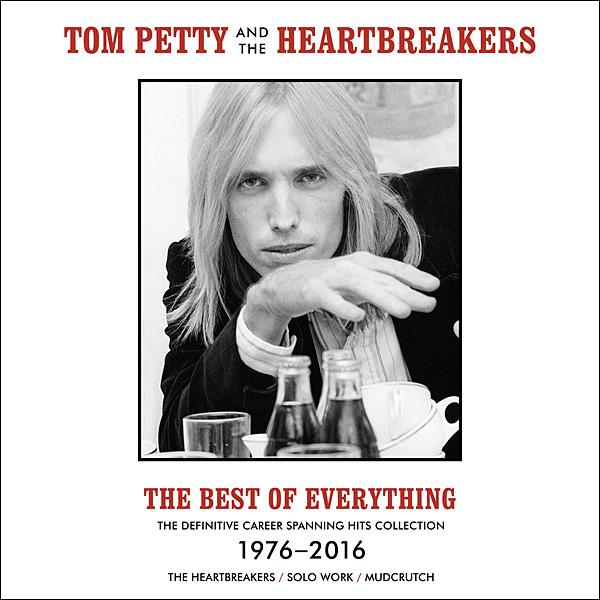 Mojo
, 2014's
Hypnotic Eye
, and 2016's
Mudcrutch 2
. Those releases made it feel like Petty was merely scratching the surface of a renewed creative phase in his third act, in that he was just beginning to explore where his latter-day muse was taking him and his always in-simpatico bandmates and collaborators.
As is often the case after top-flight musicians leave this mortal coil, their vaults are opened up for a stream of releases both good and ill. Thankfully, the Petty family braintrust has thus far exercised expert judgment in exactly how to carry forth with the man's recorded-output legacy. First, a shrewdly compiled 6LP/4CD collection dubbed An American Treasure was released in September 2018, containing numerous heretofore unplucked gems from both studio and stage. Next up: The Best of Everything, appropriately subtitled The Definitive Career Spanning Hits Collection: 1976-2016 and comprising 38 tracks on 4LPs of 180-gram black vinyl and limited-edition clear vinyl (2,000 copies), the latter available exclusively via Petty's official site. Reflective, he-was-there liner notes are provided by longtime TP crony Cameron Crowe. I suppose I should also note a 2CD version of Everything splits the running order right down the middle at 19 tracks per disc, but do I really need to tell you vinyl is the better listening option here?
In fact, don't take my word for it re the benefits of vinyl—take it from Petty himself, who told me during a November 2012 interview, "There's nothing like analog. I think vinyl is pretty impressive. It's the best sound there is." Prior to that, Petty told me as we sat down together in his Malibu home in April 2010 that he felt loudness was a problem when it came to mixing for vinyl. "We try to avoid it at all costs," he explained. "I don't want the record to be quiet, but I don't want it to be so loud that you can't enjoy it. I think what a lot of people don't realize is they're stepping on all the tone in the record with loudness. A lot of nice frequencies go away. You may be the loudest guy on your block, but you really do wind up wiping the tone."
Petty's righthand studio man, producer/engineer extraordinaire Ryan Ulyate, took those directions very much to heart while handling and supervising the mastering of all the artist's original stereo master tapes for both vinyl and digital formats. The benefits of Everything's presentation on wax can also be traced to the spot-on sequencing of all eight sides, which follows a much smarter tone-centric trail rather than a chronological one. Less dense acoustic-oriented songs like "Free Fallin'" and "Wildflowers," as well as the not-so-veiled Mudcrutch threat "Scare Easy," open certain sides, while more dense, aggressive cuts like "Refugee," the breakneck-paced "Runnin' Down a Dream," and "You Wreck Me" are nestled in the middle grooves. These quite deliberate ordering choices are what I'd call, well, the best of sequencing.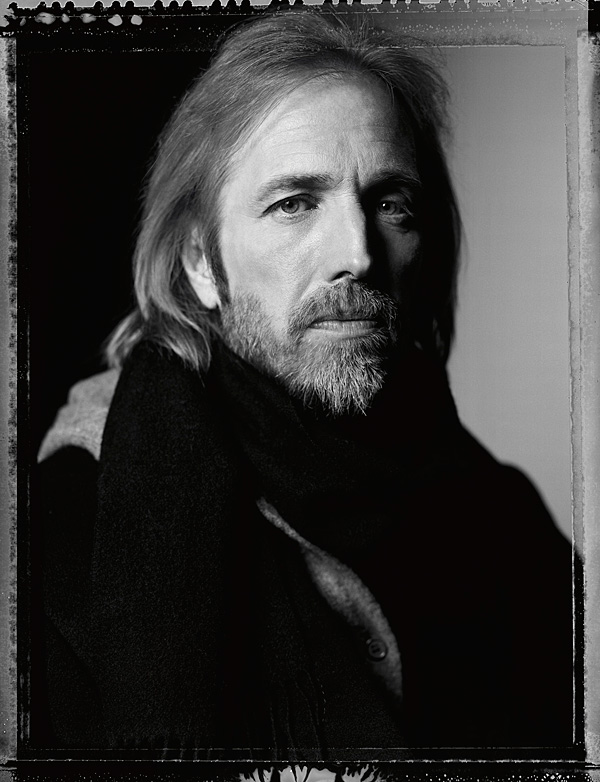 The collection's title track appears at the end of Side D in an alternate version with an extra verse and a more laid-back Americana-styled arrangement, which is less big-band dramatic than the minute-shorter version that appears as the final track on 1985's Southern Accents. To be honest, the less over-the-top mix is the one I prefer. Meanwhile, the collection's sole unreleased song, "For Real," is the final cut on Side H, and it dates back to 2000, meaning it occupies the creative space between 1999's heart-wrenchingly personal Echo and 2002's artistic manifesto, The Last DJ. This plaintive acoustic piece is buttressed with just the right amount of piano and percussive accompaniment. As the track fades, you can hear Petty exclaim a sharp "Yeah!" in the left channel to signify his clear seal of approval of what had just been laid down. It's hard to imagine a more fitting album-ender than this one.
Given the scope of Petty's songwriting talents, The Best of Everything could have easily stretched out another four (or even six) sides with no filler. One can only hope the Petty catalog continues to expand along the lines of the aforementioned An American Treasure, but in the meantime, The Best of Everything serves as both the perfect introductory signpost for neophytes and a well-selected refresher course for long-term appreciators alike. We're not likely to see or hear the likes of Thomas Earl Petty and his fellow Heartbreakers and Mudcrutch men pass by our way again. We sure got lucky, babe, when he found us.
LP & CD
Label: Geffen/UMe
Audio Formats: 180-gram vinyl (LP); 16-bit/44.1kHz PCM Stereo (CD)
Number of Tracks: 38 (4 LPs; 2 CDs)
Length: 2:16:29
Producers: Tom Petty, Mike Campbell, Jeff Lynne, Rick Rubin, Jimmy Iovine, David A. Stewart, George Drakoulias, Denny Cordell, Noah Shark, Robbie Robertson, Bill Bottrell (original recordings); Ryan Ulyate (original recordings and mastering supervision); Chris Bellman (LP and digital mastering)
Engineers: Max Reese, Noah Shark, Shelly Yakus, Don Smith, Richard Dodd, Greg Looper, 15 others (original recordings)

When Tom Petty unexpectedly passed away in October 2017 following a triumphant 40th anniversary tour with The Heartbreakers that had wrapped up barely a week earlier in his adopted hometown of Los Angeles, the outpouring of grief on an international scale was beyond palpable. Petty's loss at age 66 was a gut-punch, to be sure, especially considering the successive sonic triple threat of 2010's