Remaster Class: Emerson, Lake & Palmer: Brain Salad Surgery
Brain Salad Surgery
, Emerson, Lake & Palmer's grand progressive opus of November 1973, was the one LP I knew I could play for my fraternal grandparents to show them rock music was as legitimate an aural artform as classical or jazz. When I first cued up the original Manticore/Atlantic vinyl on their stereo console during an early-1980s visit, I began with the one-two tandem of ELP's reimagining of Hubert Parry's "Jerusalem" and Alberto Ginastera's "Toccata," a blend of new/old styles that took traditional arrangements into a cosmic stratosphere only the late keyboard wizard Keith Emerson could have imagined. Naturally, all three exploratory "Karn Evil 9" Impressions that were spread over four individual tracks sealed the deal after that. The gentle "Still. . .You Turn Me On" was also a big hit, though I do admit to lifting the needle before the cheeky barrelhouse ditty "Benny the Bouncer" could growl its way into the room.
ELP have a long history of being amongst the most mindful artists of the rock era when it came to mapping out how to fill any given soundfield. "I've always tried to use stereo in an effective way," guitarist/vocalist Greg Lake told me in August 2016, just a few months before he sadly succumbed to cancer. "It's silly when you've got it not to use it, because it gives you more perspective on a recording. If things are occurring in different places in the spectrum, it's like a painting. It becomes more vivid and colorful if things are coming at you from different places." As for surround sound, Lake added, "I think it's a fascinating concept. On the one hand, surround sound is an effect. On the other, it's a great way to reproduce reality."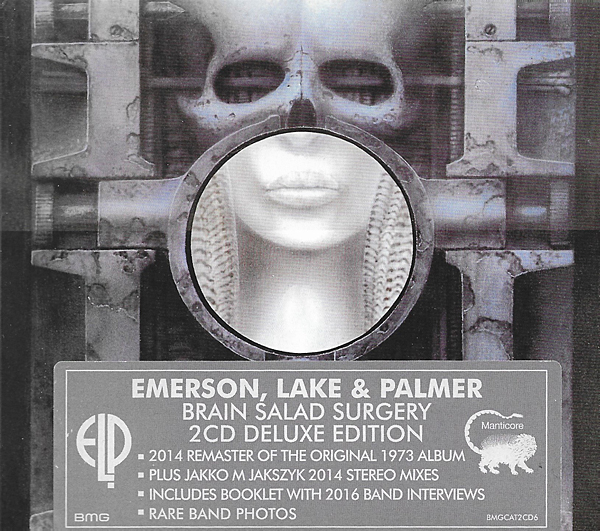 Partially due to ELP overseeing the rights to their catalog, many different Salad releases have ensued since 1973, often tied more to label/distribution deals rather than upgrades or remastering. The above-noted 1973 LP is indeed a fine of-era analog talisman, but the 140-gram 2016 BMG LP remaster cut from the 24-bit/96kHz master files is much, much better at the lighter weight Lake preferred over 180g. (A similar remaster and weight were used for the LP included in a 2014 Sony UK box set.)
You almost can't tell the value of all the CD reissues without a scorecard, but I'll try. The original 1986 Atlantic and 1993 Victory discs are merely collectibles, imo. The 1996 Rhino CD (complete with lenticular cover insert) is an improvement, however. If you're interested in outtakes and alternate mixes as much as I am, then it's worth getting the 2CD/1DVD 2014 Sony UK import rather than the three-disc 2008 Sanctuary effort, since the former includes an updated, and quite superior, 5.1 mix done by King Crimson guitarist/vocalist Jakko Jakszyk. (The 2CD 2016 BMG BSS counterpart comes sans the DVD.)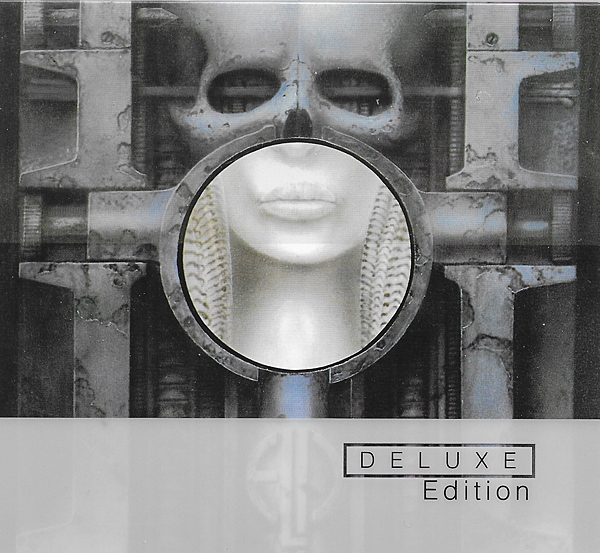 On the surround front, the 2000 Rhino DVD-Audio version, courtesy of John Kellogg and Paul Klingberg, was more show-offish, rather than a mix that best served the music's original intent. Case in point—the bonus inclusion of "Lucky Man," which presented itself as a "look what we can do!" affair with Emerson's iconic Moog solo pinballing throughout the rear channels like, well, a circus act on speed. The aforementioned, top-flight Jakszyk surround mix (also found on the DVD-A included in the 2014 Sony UK 3CD/1DVD/1LP BSS box set), is quite rightly labeled "Super Sonic Brain Salad Surgery." Elements like the layered synthesizer swoops in the back half of "Toccata" and the Carl Palmer- provided percussion whirlwind on "Karn Evil 9 1st Impression Part 2" are much more organically exciting here than on the 2000 version, hands down.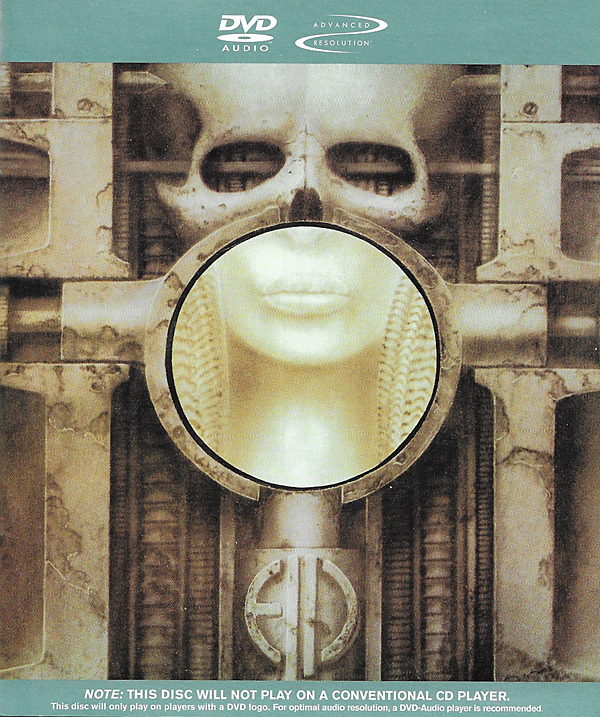 No discussion of Brain Salad Surgery is complete without expressing deep admiration for the stunningly haunting cover artwork by H.R. Giger (best known for his Alien film designs). Unfortunately, many BSS CD releases don't include the down-the-middle die-cut rendition of Giger's iconic imagery— though Shout! Factory's 2007 custom digipak CD does (and it also includes the original foldout poster).
Bottom line: When it comes to testing sonic boundaries, Brain Salad Surgery is a masterful show guaranteed to blow your head apart. Welcome back to the dynamo, my friends.