Remaster Class: Genesis: Selling England by the Pound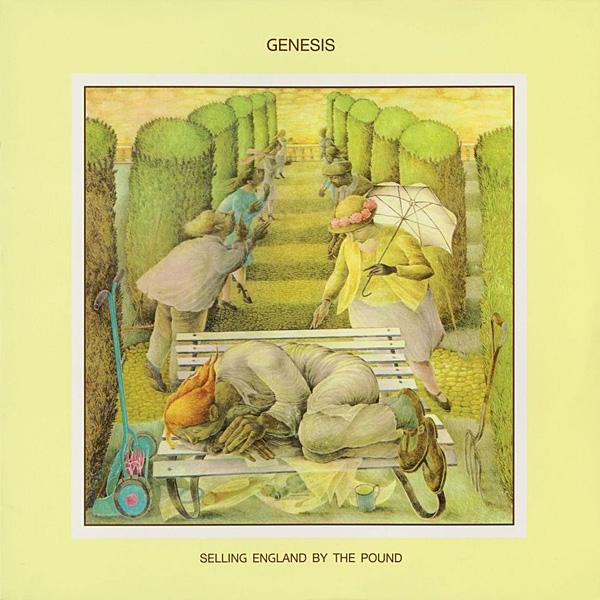 When Genesis tendered their fifth album,
Selling England by the Pound
, in October 1973, they finally cemented the promise that had been on display in fits and spurts on their previous LPs. (See the wide aural swath of "The Knife" from 1970's Trespass and the mind-expanding combo of "Watcher of the Skies" and "Supper's Ready" from 1972's Foxtrot as prime examples.) While Selling England's jaunty, Beatlesque "I Know What I Like (In Your Wardrobe)" became the band's first charting single (and an early indication of the wider appeal of then-lead vocalist Peter Gabriel's quirky yet catchy charms), deeper cuts like the majestic folk of "Dancing With the Moonlit Knight" and the dense lyrical barrage of "The Battle of Epping Forest" foreshadowed much of what would emerge from the British art-school collective's key prog-centric 1970s output. "It's close to my heart for all sorts of reasons," observes lead guitarist Steve Hackett, who's performing
Selling England by the Pound
in its entirety during his current solo-band tour. "For me, it was the best Genesis album that involved the five of us."
The initial 1973 Charisma import LP (Atlantic in the U.S.) is indeed an analog joy, but the subsequent half-speed-mastered 180-gram gatefold reissue found within 2009's 6LP Genesis 1970-1975 box set (subsequently released on its own in 2014) is a much better pressing. It's also the exact right way to enjoy the intent of the original four-songs- a-side split, such as how drummer/vocalist Phil Collins' gently emotive lead turn on "More Fool Me" rightly ends Side One, while the austere English pastiche "Aisle of Plenty" properly closes Side Two.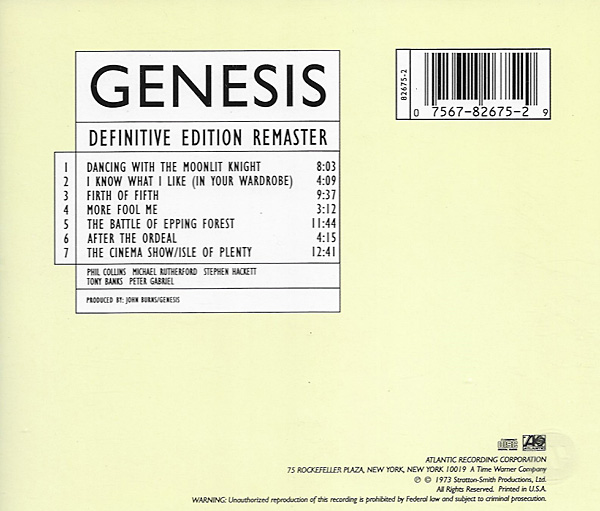 It's worth noting that the lyrics for the final four songs—i.e., Side Two—precede those for Side One in the accompanying cream- colored booklet for the 1994 Definitive Edition Remaster CD. However, order was rightfully restored in the beige-interior booklet that comes with the concurrent 2008 Atlantic/ Rhino CD/DVD-Video and SACD releases.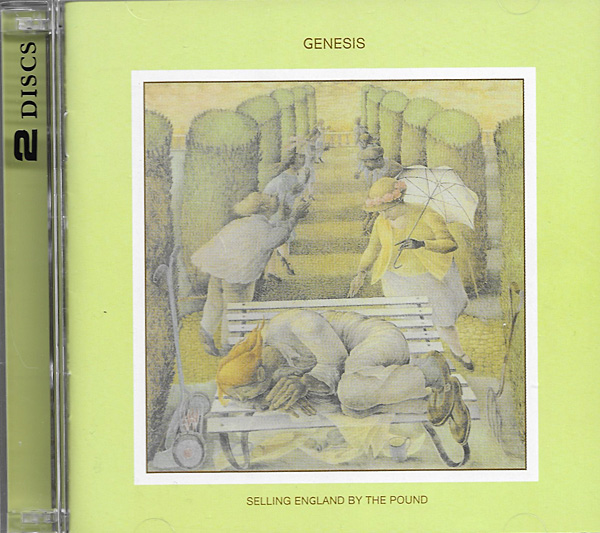 Speaking of those joint DVD-V and SACD packages, the 24-bit/96kHz PCM surround mix done by longtime band producer/ engineer Nick Davis—who, in fact, remixed the entire Genesis studio and live catalog in 5.1—is simply superb. Also included on both versions is a quite self-analytical 32-minute documentary, plus 104 minutes of absolutely riveting 1973 live performance art culled from Italian TV and the Bataclan in Paris. As for the all-channel audio itself, the dynamic rise-and- fall trajectory of "Firth of Fifth" remains one of my personal favorite 5.1 Genesis tracks, with the widescreen soundscape of "The Cinema Show" running a close second. The latter cut is also a top pick for Genesis keyboardist Tony Banks. "The way the first half of that track glides is quite extraordinary, and it's my favorite moment of all of the Genesis 5.1s," he notes. "I like pieces of music that go through various changes like that."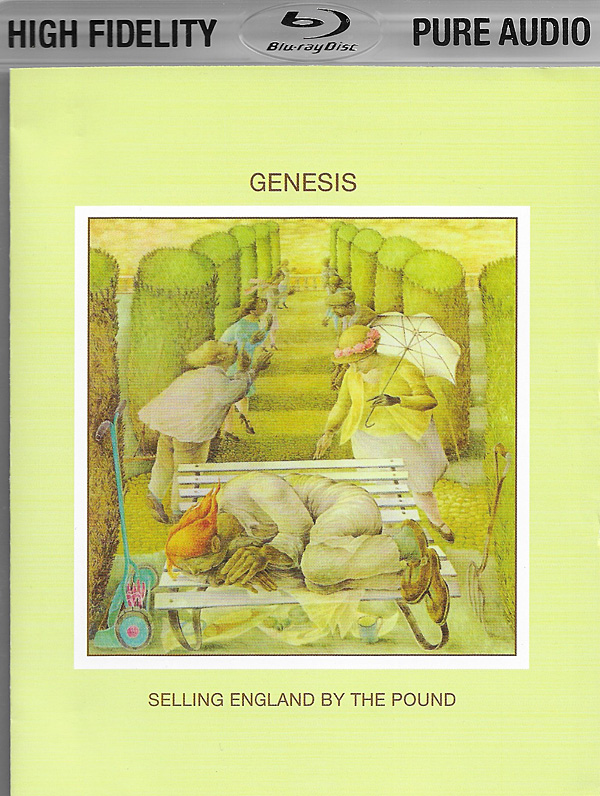 As good as Selling England is in surround on DVD-V and SACD, the final-mix nuances are even better represented on the 2014 Virgin/Universal High Fidelity Pure Audio Blu-ray via 24/96 DTS-HD Master Audio 5.1. As is always the case with this specific format, you only get hi-res audio with no accompanying video. Hence, I would suggest any serious Genesis appreciator obtain not only the Blu-ray, but also your preference of either DVD-V or SACD to cover your bases.
Selling England's impact lives on between the poles, as guitarist/bassist Mike Ruther- ford concludes, "We're still talking about it 40-plus years later. That's interesting, I think." I wholeheartedly concur. I know what I like in my sonic wardrobe, and I very much like that, pound for pound, Selling England by the Pound keeps on getting better and better with every hi-res spin.