Sound Gifts for $250 or Less Page 3
Sonos Roam Portable Wireless Speaker ($179)
Everybody needs a battery-powered portable speaker they can tote around and if they don't know they need one, bring them up to speed with this super cool holiday gift from Sonos. Roam is a smaller, lower-priced follow-up to 2019's excellent Move and it has a lot going for it. For starters, it's ultra-compact and carries an IP67 rating, meaning it's immune to dust and water — you can submerge it in 3 feet of water for up to 30 minutes without consequence. On top of that, it boasts up to 10 hours of playtime with a fully charged battery, supports Bluetooth streaming, connects with other Sonos speakers in and around your home, and is equipped with the highly effective Trueplay auto-calibration system that adjusts EQ on the fly to ensure you get the best possible sound in any environment.
But wait, there's more: Roam doubles as a smart device that supports Google Assistant and Amazon's Alexa voice platform when operating over Wi-Fi and is controlled through the Sonos app, which provides access to Tidal, Qobuz, Spotify, Apple Music, and dozens of other streaming services. Best of all, the speaker sounds amazing for its size and can be linked to a second Roam for a true stereo experience. Reviewer/recording engineer Leslie Shapiro called it one of the best sounding portables she's ever heard. The Sonos Roam is an outstanding choice for any music lover on your list, especially those who value great sound and enjoy the great outdoors. Click here for our full review and here to visit sonos.com.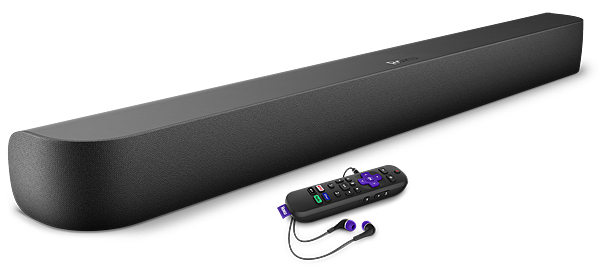 Roku Streambar Pro ($180)
Moving up the soundbar price ladder a bit from Vizio's V21d-J8 brings us to the Streambar Pro, another all-in-one soundbar that will run circles around the tin-can speakers built into most TVs while offering something you won't find in other soundbars: a built-in Roku media player that puts a host of TV and music streaming options at your fingertips. The bar is a bigger, better version of last year's Streambar, featuring four 2.5-inch drivers in a slender 32-inch enclosure and a handful of audio settings, including one that automatically levels out the volume of TV commercials and another that engages virtual surround sound.
Setup is a simple matter of connecting one cable (HDMI-ARC or optical digital) and the system supports 4K/HDR10 video. Roku provides a voice-enabled remote control with a headphone jack for private listening (earbuds included) and dedicated buttons for Netflix, Disney+, Apple TV+, and Hulu. You also have the option of streaming music via Bluetooth or Apple's AirPlay. Reviewer Michael Antonoff marveled at the sound quality from this unassuming soundbar: "The first 12 minutes of Star Wars: The Rise of Skywalker streamed over Disney+ were enough to sell me on the merits of the Streambar Pro…Its expansive cinema-like sound makes you forget you're sitting at home instead of in a theater." Click here for our full review and here to visit roku.com.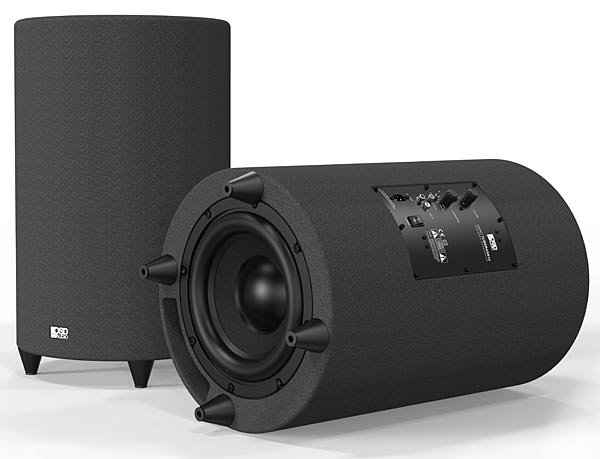 OSD Audio Nero TubeBass10 Subwoofer: $199
Whether it's time for a personal upgrade or you're buying a gift for a friend or family member in desperate need of a bass boost, OSD's Nero TubeBass 10 is an awesome little subwoofer that trades the usual black box for a black-fabric-wrapped cylinder that houses a down-firing 10-inch driver and beefy 400-watt power amp. It's a no-frills sub, so it's easy to connect and use and it's only 19 inches tall, so it won't dominate the room. There's no wireless connectivity, app control, EQ presets, or DSP/automated room correction. Instead, you get the old-school basics: a volume control, a rotary dial for selecting a crossover point, a phase switch, and line-level RCA and LFE inputs.
Using the TubeBass 10 to support a set of Elac Uni-Fi 2.0 speakers, Al Griffin confirmed usable output down to 30Hz and fired up some music. He compared the OSD with Elac's big-box 12-inch subwoofer and was pleasantly surprised by how much bass the OSD was able to generate in his 12 x 16-foot room. Same with movies: The TuneBass 10 added fullness and punch (sans infrasonic rumbling) to the mayhem in Pacific Rim without introducing audible distortion. What more can you ask from a sub that costs 200 bucks? Click here for our full review and here to visit osdaudio.com. Editor's note: OSD increased the price by $20 since we reviewed the TubeBass 10 in April.
Blowing the Budget: One More Gift Idea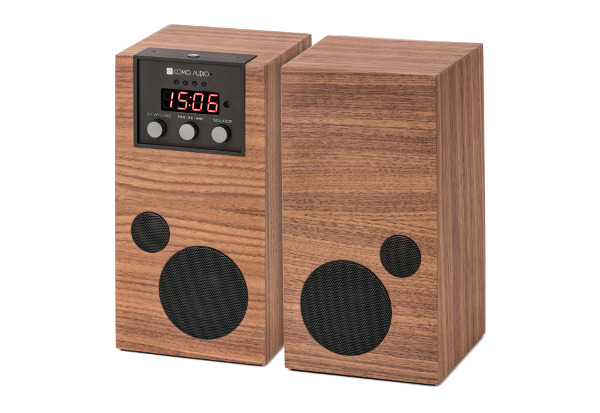 Como Audio Amico Portable Music System ($349)
I've been a big fan of Como Audio for some time now. Como Audio's little Amico is the modern version of the classic clock radio and a cool gift for almost anyone on your list. This portable music system is not cheap but it's brimming with style (yes, that's real teak wood) and functionality with dual alarms, a sleep timer, and much more. Tune into local FM radio or internet stations anywhere in the world and save your favorites in one-touch presets. Stream Spotify playlists or access any music app on your phone via Bluetooth or link multiple Amico (and other Como music systems) together in a Wi-Fi-based network and use the Como app to play music around the house.
Unlike traditional plastic clock radios, which with rare exception never sounded very good, Amico delivers robust sound that can be expanded into more spacious stereo sound when connected to an optional Amica speaker. The companion speaker sells for $129 on its own but Como has a great deal that bundles Amico with Amica (as shown) for $349 — $50 bucks less than the regular list price of Amico. The system has something else your grandfather's clock radio doesn't have: True portability thanks to a built-in rechargeable battery that provides up to 8 hours of playback when you decide to take your music out to the patio. Looking for bigger sound, Como's Duetto will get you there but costs $449 or $549, depending on finish. Como is offering $50 off either model through December 11. Click here and for more information and here for more on the Amico bundle.