Sound Gifts for $250 or Less Page 2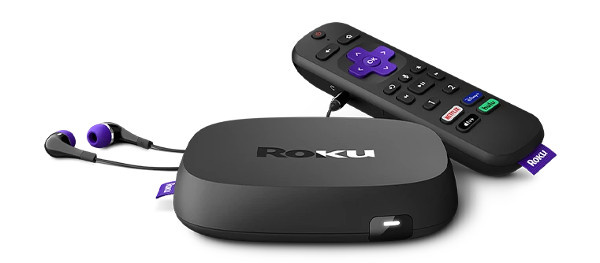 Roku Ultra 4K Streaming Media Player ($100)
If you or your giftee have been using an older Roku streaming device then you probably already know that as of a few weeks ago, Amazon Prime Video is no longer accessible on that device. The solution: Upgrade to the Roku Ultra 4K streamer, which will bring you up-to-date with stronger Wi-Fi, an improved remote you can control with voice commands, and support for Dolby Vision high dynamic range (HDR) and Dolby Atmos immersive surround sound, provided your TV and audio setup are compatible with these essential technologies.
The Ultra is easy to set up and use and has a few other cool features, including a headphone jack on the remote for private listening (earbuds included) and a lost-remote-finder button — press it and the remote beeps to reveal which cushion or pillow it's hiding under. You can also use the Roku mobile app to control the device but I really like the Play on Roku feature, which lets you cast videos, photos, or music from your smartphone or tablet to the TV screen. It's also possible to connect the Ultra to a Bluetooth-capable speaker, which might come in handy as a quick TV audio upgrade in a bedroom or guest room that doesn't have a dedicated audio system. For more information, visit roku.com.
A Few of My Favorite Things
The writers and editors of
Sound & amp; Vision
have reviewed dozens of exemplary A/V products and music/movie box sets throughout the year, many of which will make great gifts. Here are a few of my favorite Top Picks, all of which can be had for $200 or less.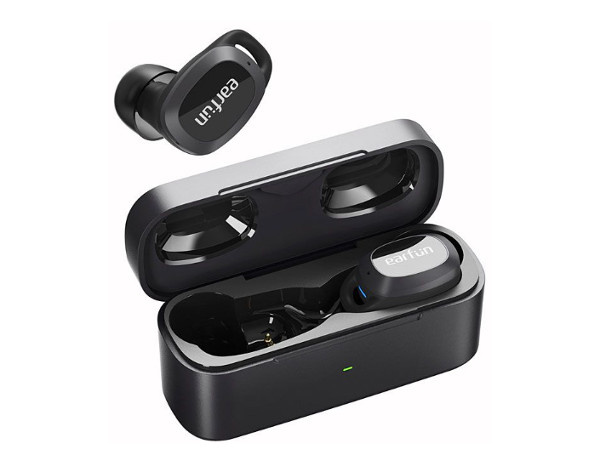 EarFun Free Pro Noise-Cancelling Wireless Earbuds ($60)
Here's another budget set of earbuds well worth considering. At 60 bucks, the Free Pros would make a great stocking stuffer — and not just because they're cheap (and apparently perpetually on sale — the official list price is $100). One of the three Top Picks in our early summer face-off — the EarFun buds boast a respectable 6-hour battery life with active noise cancellation (ANC) turned on and will treat you (or your giftee) to surprisingly decent sound quality. As reviewer Stewart Wolpin put it, "I was quite frankly stunned by the robust sound…You get bouncy if over-emphasized bass in an otherwise airy, open soundstage."
Though the ANC wasn't as effective as the other buds in our roundup (all but one of which were considerably more expensive), the Free Pros were able to eliminate "around half of the most egregious airplane-engine drone" in Wolpin's listening tests. And even though there's no app (which might be a good thing), the buds have simple tap controls for navigating playback or adjusting volume. Playback doesn't automatically stop when you remove the buds but you can charge them on a Qi wireless charging pad. Adding to their appeal, the FreePros are super light and come with four sets of silicone eartips — you barely feel them. EarFun's Free Pro 'buds are an amazing value and perfect for everyday use. Click here for our full review and here to visit myearfun.com.
Vizio V21d-J8 Soundbar ($116)
Though Vizio is mostly known for its TVs, the company has built a reputation over the years for producing low-priced soundbars that sound shockingly good. You can add the J8 to the list. The soundbar is a simple 2.1-channel design that mates a pair of forward-facing full-range speakers with a couple of small woofers in a svelte, fabric-wrapped cabinet just over 2 inches tall and 3 feet wide. The system boasts DTS Virtual: X surround-sound processing and supports the convenience of Bluetooth streaming in addition to offering analog and (optical) digital inputs, including an ARC-enabled HDMI port.
Leslie Shapiro wasted no time getting right to the point in her review: "For the price, it can't be beat." This from a professional recording engineer who was impressed with the J8's ability to muster "strikingly clear sound" with nice upper-bass impact on music and movies, including the low-budget sci-fi outing Breach, starring the ever-lovable Bruce Willis. If you like the idea of giving the gift of sound in the form of a low profile, all-in-one soundbar, Vizio's J8 is a ridiculous bargain. Click here for our full review and here to visit vizio.com. Editor's note: Since we reviewed the J8, Vizio has upped the price from $100 to $116.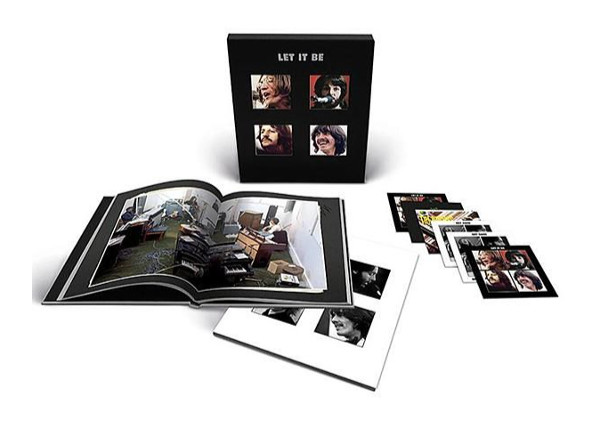 Let It BeSuper Deluxe Edition Box Set ($140) and Disney+ ($80)
If you or someone on your shopping list is a Beatles fan, the new Let It Be box set is a must-have item! And while you're at it, give the gift of Disney+ ($80/year or $7.99/month) so you or that special someone can watch the three-part docuseries Get Back, a re-cut of the 1970 Michael Lindsay-Hogg film Let It Be. Actually, Get Back is a completely different movie as Beatles fan/director extraordinaire Peter Jackson combed through some 60 hours of unseen footage and 150 hours of audio shot in January 1969 to create an intimate and engaging look at the world's greatest band at work in the studio. The series reaches its climax with a never-before-seen uncut screening of the iconic rooftop concert that turned out to be The Beatles last public performance. Much of the in-progress songwriting (and goofing around) involved the songs that would end up on Let It Be, the Beatle's last official album (though it was actually recorded before Abbey Road). I digress...
Bottom line: More than 50 years later, the album that showcases the Beatle's getting back to playing live in the studio like they did during the Beatlemania years never sounded better. Going far beyond the official 1970 release, which is presented in a pristine remastered version on the first of five CD's, 57 songs are featured, 27 of which heretofore remained officially unreleased. The icing on this long overdue Fab Four cake is a Blu-ray containing Giles Martin's exciting Dolby Atmos, DTS-HD Master Audio 5.1, and 24/96 PCM stereo mixes, not to mention the 100-page hardcover book with track-by-track recording details, unseen photos, notes, and more. Read Mike Mettler's in-depth review here. Available for $115 on Amazon as of this writing.