Best Gear of the Year (So Far in 2020) Page 3
Speakers & Home Theater Speaker Systems
DALI Katch One Soundbar: $999
From Denmark's DALI comes a simple, décor-friendly soundbar that will blow away the sound produced by the tiny speakers built into today's skinny TVs. In addition to delivering robust stereo sound, the bar is stylish and accommodates any hookup scenario, including those requiring an optical digital connection or HDMI with ARC (audio return channel). The Katch One doesn't deliver a true surround sound experience (what soundbar can?) but it does provide a Wide mode that in the words of reviewer Leslie Shapiro produces a "luxurious soundstage" with imaging that extends well beyond the edges of the soundbar.
AT A GLANCE
Plus
Very good dialogue intelligibility
Wide stereo imaging
Multiple color options
Minus
Lacks front indicator lights
Pricey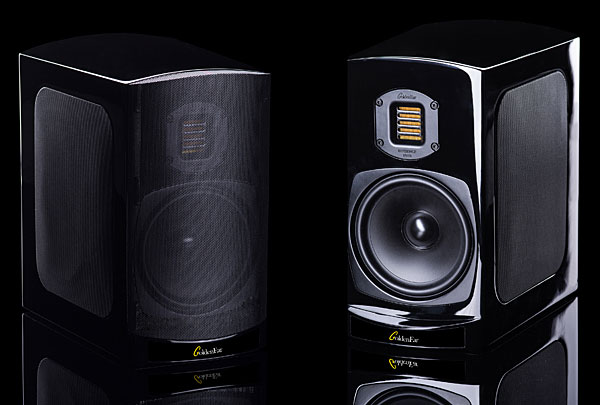 GoldenEar Technology BRX Bookshelf Speakers: $1,599/pair
When you think GoldenEar, you invariably think tower speakers, which is why the BRX bookshelf was one of the great surprises of early 2020. The speaker borrows key elements and design traits from the award-winning Triton series and puts them to work in on a small scale. The company's signature folded-ribbon tweeter is paired with the same 6-inch woofer used in the flagship
Triton Reference
and two 6.5-inch passive radiators (one on either side) in a sturdy yet stylish enclosure that stands only a foot tall. The BRX is voiced to match its Triton brethren and delivers surprisingly powerful bass for a speaker of its size. Reviewer Al Griffin was won over by its natural tonal balance and detailed, dynamic sound — traits that invite extended listening.
AT A GLANCE
Plus
Detailed, dynamic sound
Powerful bass for a bookshelf
Compact form factor
Minus
Requires careful setup and placement for best performance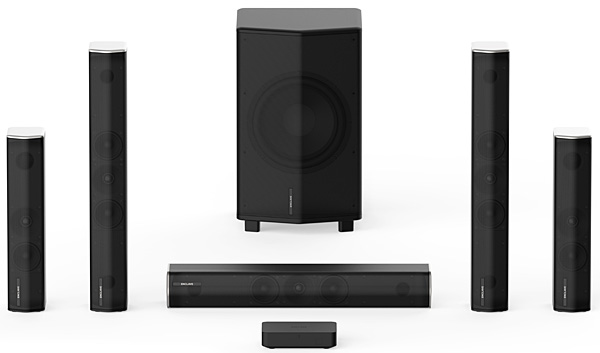 Enclave Audio CineHome PRO Wireless Home Theater System: $1,600
Enclave's CineHome PRO system brings the experience of true surround sound to TV and movie watchers who want more than a soundbar. But here's the kicker: it does so wirelessly, meaning you don't need to snake a half dozen cables around the room (though you do have to run power to each speaker). The system is easy to set up and employs the proven WiSA protocol to ensure reliable wireless performance; it's also the first wireless system certified to meet audio standards established by THX. Reviewer Rob Sabin was impressed with the system's ability to play loud without breaking a sweat and deliver a "wide and tall soundstage and coherent sound bubble."
AT A GLANCE
Plus
Easy, app-driven automatic setup
Good audio quality via hi-res wireless WiSA platform
Simple and intuitive control app
Minus
Lack of A/V switching may be an issue for some systems
No included remote control or learning feature
No decoding or full-resolution transmission of DTS-HD or Dolby TrueHD bitstreams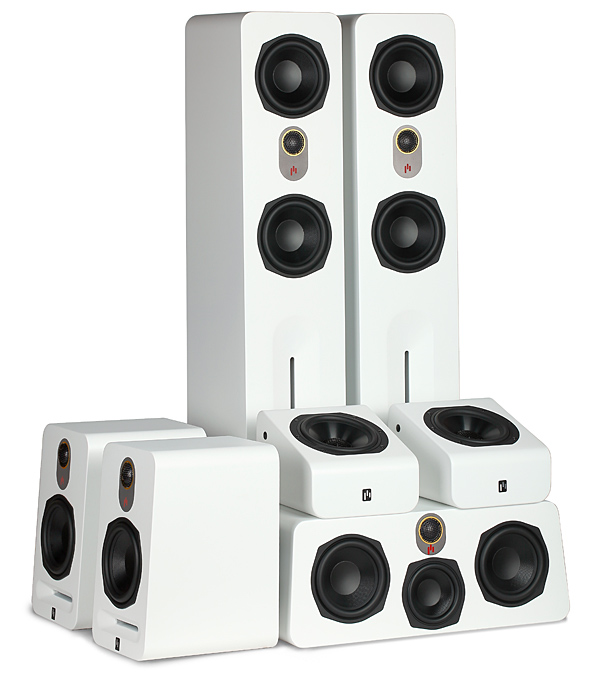 Aperion Audio Novus 5.0.2 Speaker System: $2,995 (as tested)
With its Novus 5.0.2 speaker system, Portland, Oregon's Aperion has split the difference between its flagship Versus series and entry-level Intimus series. Anchored by the $1,400/pair Novus tower, the stylish setup presents a detailed soundstage with music and excels on movie soundtracks when combined with a good subwoofer. Watching
Blade Runner 2049
, reviewer Tom Norton reveled in the "first-class" sense of spaciousness the system conveyed. "Surround activity was spot-on, and the music, with its strong electronic element, blew me away…Dialogue was always natural, with a total lack of bloat or distracting fizzy sibilance." All in all, a very good value.
AT A GLANCE
Plus
Natural dialogue
Detailed without sounding aggressive
Great value
Minus
Limited deep bass