TV Trends of CES 2021
The annual CES tradeshow put on by the Consumer Technology Association was an "all-digital" event for 2021. On the plus side, that allowed us to report on the show from the comfort of our homes dressed in hoodies and sweatpants instead of suits. On the negative side, we didn't get proper "screen time" with the array of new TVs introduced, many of which hold the promise to be pretty spectacular. As anticipated, the big CES TV news was the incorporation of Mini-LED technology in more flat-panel TVs, and at screen sizes ranging up to 85 inches. There were also MicroLED displays aimed at the luxury consumer market, and OLED TVs aimed at a mainstream buyer who might normally be predisposed to consider an LCD model due to price concerns. To sum up, there was something for everyone on display at this year's virtual version of CES.
A Bright Future For OLED
The 2021 OLED lineup LG introduced at CES was led by its 4K-resolution G1 series. Available in 77-, 65-, and 55-inch screen sizes, these are the company's OLED "evo" TVs and feature a panel with a "new luminous element" that produces higher brightness via a "precise wavelength" and "optimized composition." Peak brightness is an area where OLED tech has traditionally lagged—the best OLED TVs top out in the 600 nits range, while the brightest LCD TVs exceed 2,000 nits—so the arrival of models that promise higher light output is a welcome development, particularly for viewing in high ambient light environments. LG's evo lineup also features HDMI 2.1 connections that deliver a full range of gamer-friendly features, a new α 9 Gen 4 AI processor, and a built-in ATSC 3.0 tuner.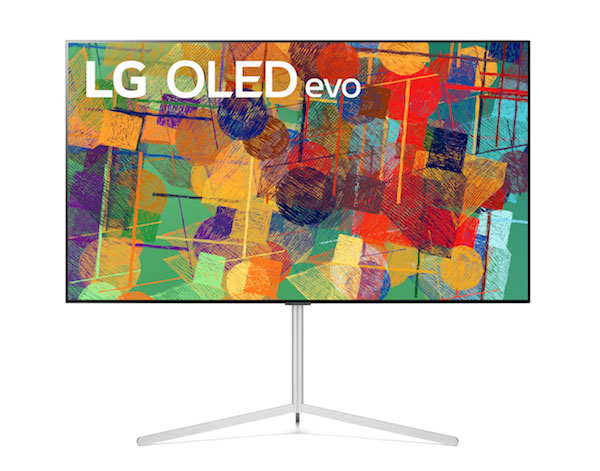 Better OLED brightness isn't all that's on tap for LG. New 8K resolution OLED models are also forthcoming: The Z1 series will be available in 88- and 77-inch screen sizes and offer many of the same features found in the G1 series, but with an 8K variant of the α 9 Gen 4 AI processor to handle 8K upconversion. Two additional 4K OLED lines are also planned for 2021: the C1 series with five screen sizes including a new 83-inch option, and the entry-level A1 series, which will be available in 48-, 55-, 65-, and 75-inch screen sizes. With many of the same features found in the flagship G1 lineup, the C1 models should hit a price-performance sweet spot, while the A1 series with their 7 Gen 4 AI processors and HDMI 2.0 connectivity represent a bargain option.
Most new LG models are compatible with the company's new Gallery Stand, and all feature an updated webOS 6.0 smart TV platform with a redesigned Home screen. A redesigned Magic remote with an ergonomic design for easier handling plus a point & scroll cursor to navigate onscreen options is also new for 2021. Lastly, LG's upper-end models feature Game Optimizer, an onscreen menu that displays gaming-relates settings such as G-SYNC, FreeSync, variable refresh rate (VRR), and game genre modes. They will also offer support for cloud gaming from Google Stadia and GeForce Now in Q2 2021 and Q4 2021, respectively.
Panasonic's new JZ2000 OLEDs, which will arrive in 65- and 55-inch screen sizes, are aimed at movie fans and gamers alike. Features include Filmmaker Mode and support for Dolby Vision, Dolby Vision IQ, and HDR10+ Adaptive, a new HDR format that, similar to Dolby Vision IQ, optimizes display settings when programs with HDR10+ dynamic metadata are viewed in bright viewing environments. On the gaming side, the JZ2000 series features HDMI 2.1 connections supporting variable refresh rate (VRR) and high frame rate (HFR) video, plus a dedicated gaming picture mode. At CES, Panasonic said that distribution of the JZ2000 "is not yet finalized for the U.S. market," though it does plan to make the new models available stateside.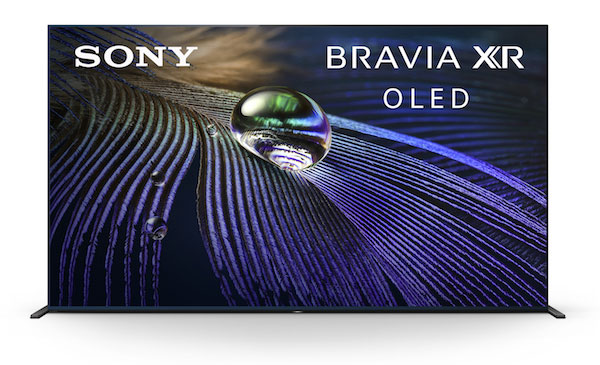 Sony's new 4K-res Master Series A90J OLED TVs will be available in 83-, 65-, and 55-inch screen sizes, while its new A80J series will arrive in 77-, 65-, and 55-inch screen sizes. Both lines offer a new "Cognitive Processor XR" to improve picture quality, Netflix Calibrated and IMAX Enhanced modes, and Bravia Core, a feature that allows users to stream movies directly to the TV from the Sony Pictures Entertainment catalog, along with IMAX Enhanced titles. According to Sony, Bravia Core's "Pure Stream" technology allows for "near lossless UHD BD equivalent quality with streaming up to 80 Mbps." The new models also get an upgrade from Android TV to the Google TV platform and HDMI 2.1 connections supporting 4K/120Hz video, Variable Refresh Rate (VRR), Auto Low Latency Mode (ALLM) and e-ARC. They are also equipped with built-in NextGen TV (ATSC 3.0) tuners.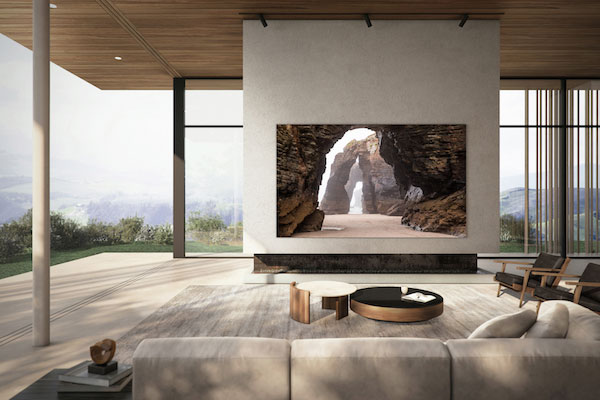 MicroLED Goes "Mainstream"
Samsung has been showing its Wall series of massive modular MicroLED display systems at tradeshows for several years, but at CES its focus was on 4K-res MicroLED TVs with 110-, 99-, and 88-inch fixed out-of-the-box sizes. The advantage to MicroLED tech is that its micrometer-size red, green, and blue LEDs represent individual pixels in the display and can be separately turned off or lit up to varying degrees of brightness, eliminating the need for backlights that fire into separate layers of quantum dots and color filters. These factors contribute to increased contrast, higher peak brightness, and a wider color range. Even with the fixed screen sizes and out-of-box packaging that eliminates the requirement for custom installation, consumers can still expect to pay big bucks for Samsung's new MicroLED models when they arrive at some point in 2021.
Much More Mini-LED
TVs that employ Mini-LED, a technology different from MicroLED in that it uses a separate backlight comprised of miniature LEDs, as opposed to the microscopic LEDs that form the latter display tech's individual pixels, were another notable CES 2021 trend. A key advantage to Mini-LED is that it allows for higher-precision local dimming compared with the conventional LED backlights in LCD TVs.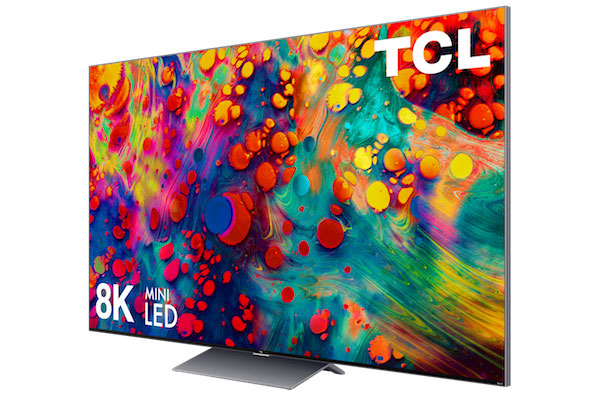 TCL was the first LCD TV-maker to employ Mini-LED backlights, including in its 75Q825 8-Series Roku model that we tested in 2019 and its 6-series models for 2020. At CES, the company announced OD Zero (Optical Depth Zero), a next-gen version of the technology that will allow for slimmer TVs by eliminating the distance between the set's LCD display layer and the Mini-LED backlights. While TCL didn't specify which 2021 series/models will feature OD Zero, it did indicate that an 85-inch 8K model with mini-LED backlighting was forthcoming. That set is part of the XL Collection, a trio of 85-inch TVs including two 4K models that the company plans to release in 2021. The company's 6-series models will all also get an upgrade to 8K resolution, and that series will continue to feature the Roku TV OS.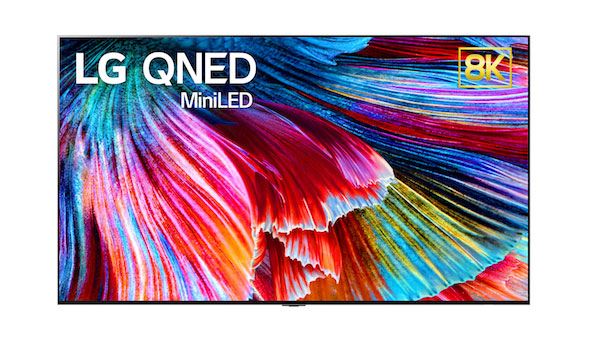 LG's entry into the Mini-LED space is being branded by the company as "QNED." There will be 10 new 4K and 8K QNED models in all, with screen sizes up to 86 inches. These sets will feature quantum dots and NanoCell, a technology that uses particles to absorb unwanted light wavelengths, enhancing color purity and off-axis color accuracy, plus a refresh rate of up to 120 Hz (on select models). According to LG, the advanced backlighting tech comprises up to around 30,000 LEDs, with up to 2,500 local dimming zones on the 86-inch 8K model.
Samsung's Mini-LED TV offerings will be dubbed "Neo QLED." All of the company's 8K models for 2021 will feature the technology, and so will the majority of its 4K quantum dot TVs. In Samsung's take, the lamp array comprising the backlight uses LEDs 40 times smaller than conventional LEDs, while the lens layer used to transmit light in the company's regular QLED sets has been replaced with a micro layer of material that focuses LED light more precisely. The net result is a decrease in the "blooming" artifacts associated with LED backlights, along with more detailed-looking highlights with HDR programs. Neo QLED TVs also feature black-detail-boosting tech to reproduce "extreme details" in dark areas, according to Samsung. All of the company's QLED TVs will also get a Multi View upgrade, with 4K models displaying up to four video sources and 8K models displaying up to 12 sources at a time.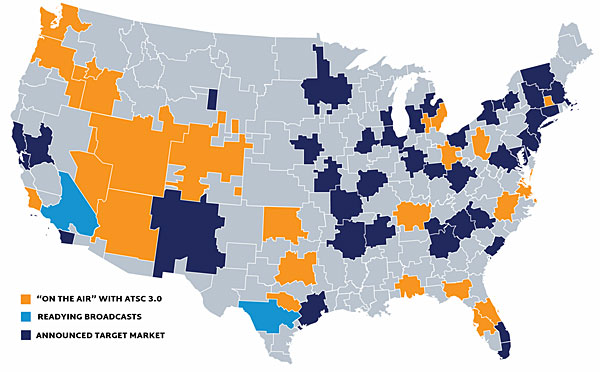 ATSC 3.0 Update
CES 2020 marked the arrival of the TVs outfitted with ATSC 3.0 tuners capable of receiving "NextGen TV" digital broadcasts with up to 4K resolution HDR video with a 120Hz frame rate video plus 7.2.4 immersive sound. At CES 2021 Sony, Samsung, and LG all announced NextGen TV-compatible new models. LG's 4K and 8K evo OLED TVs will feature built-in ATSC 3.0 tuners, while Sony will support the new broadcasting format in all of its new OLED and LCD models. Samsung's 2020 8K TVs were all ATSC 3.0-ready, so it's very likely the company will provide that feature in this year's 8K lineup as well. At present, 24 markets across the U.S. have at least one NextGen TV broadcast source up and running, and it's anticipated that coverage will extend to 15 additional cities by the end of summer 2021.
Related CES 2021 Coverage
Panasonic Introduces Flagship JZ2000 OLED TV
TCL Plans 8K TVs, 85-Inch Screens, Slimmer Mini-LEDs
LG Showcases 2021 OLED TV Lineup at CES
Sony Announces 2021 Bravia XR LCD and OLED TV Lineup
CES 2021 Preview: High-Tech TV Sets the Stage
Samsung Readies "Neo QLED" TVs, MicroLED TVs