Konka Announces 2021 Ultra HDTV Lineup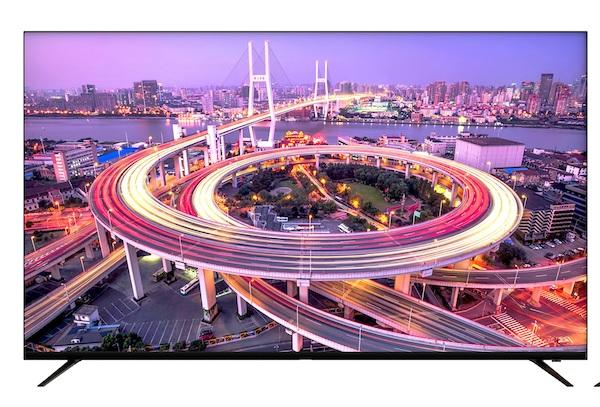 Chinese manufacturer Konka is mostly focused on launching its new smart home products at CES, but the company did also provided some specs for its forthcoming TV 2021 lineup. There are four series of LCD models in all, including 4K sets featuring LG's webOS smart TV interface and bigscreen models with quantum dot tech for extended color reproduction. Konka is also thinking big for 2021, with an 82-inch Android TV-powered model on the way.
U4 Series Konka's U4 series TVs are among the first to use webOS, a smart TV operating licensed from LG Electronics. These feature a quad core video engine and a ZeroBezel design for an "all-screen" look. Alexa voice control is onboard for hands-free control, and the sets also come with a hands-free remote. The U4 series will include 43-, 50-, 58-, 65-, and 75-inch models and is scheduled to arrive in the March/April timeframe.
Q7 Pro Series Q7 Pro series TVs are Android TV-powered models that employ quantum dots to "render over 100% of DCI-P3" color, according to Konka. These models feature a metal chamfered ZeroBezel design and come with built-in Google Assistant voice control. The Q7 Pro series includes 55-, 65-, and 75-inch models and is scheduled for April/May availability.
U5 Series Konka's U5 Series includes an 82-inch model—the company's largest screen size yet. These TVs offer most key features found in the Q7 Pro Series but omit quantum dots for extended color. Along with Google Assistant voice control, built-in ChromeCast is provided for wireless streaming from a phone, tablet, or laptop. The U5 series includes 50-, 55-, 65-, 75-, and 82-inch models and is scheduled for April/May availability.
H3 Series Konka's entry-level H3 series Android TV line features built-in Google Assistant voice control And ChromeCast. These will be available in 32- and 43-inch screen sizes and are scheduled to arrive in April/May.
Pricing for Konka's 2021 TV lineup was not announced.