Hisense Pushes the Outer Limits of Laser TV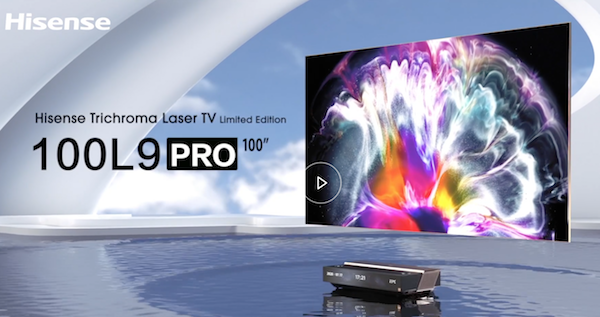 China's Hisense announced plans to launch a range of TriChroma Laser TVs with 55- to 100-inch screen sizes in 2021 at its virtual CES press conference. The announcement, made by Fisher Yu, Vice President of Hisense Visual Technology, is the first indication that the tech, which has been displayed in prototype form at previous CES events, will make it into actual ultra short throw projection TV products destined for the U.S. market.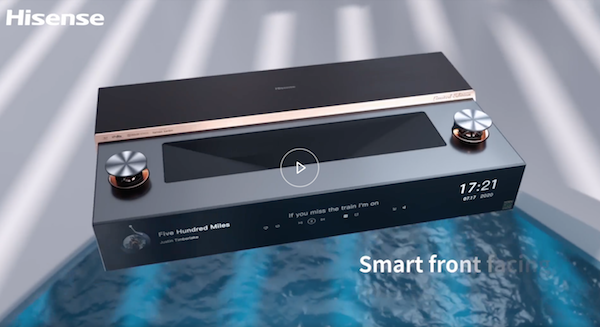 Yu's announcement was followed by a presentation from Dr. Liu Xianrong, Chief Scientist of Hisense Laser Display, who declared that "2021 starts the era of TriChroma Laser TV." According to the presentation, TriChroma Laser TV uses a new RGB laser light source architecture with separate lasers for each primary color and DLP chips with double-area micromirrors. These factors combine to yield a 20 percent brightness increase at the pixel level, resulting in projected images with up to 430 nits—more brightness than many flat-panel UHDTVs can manage. Yet even with that dramatic brightness increase, eye comfort is 20 percent better than viewing printed paper.
Another key TriChroma Laser TV benefit according to Hisense is a dramatically expanded color gamut. The company says its forthcoming models will offer a 128 percent color gamut coverage improvement over its previous dual-laser solution, hitting 151 percent of DCI-P3 and 107 percent of BT.2020.
What's next for Hisense? Stereoscopic displays, followed by 3D-dimensional holographic displays, according to the company's presentation. Next CES, perhaps.
Hisense didn't announce any product availability or pricing, though a rep indicated that more specific information would be coming this spring.
Related