Top TV/Video Picks in 2021 (So Far)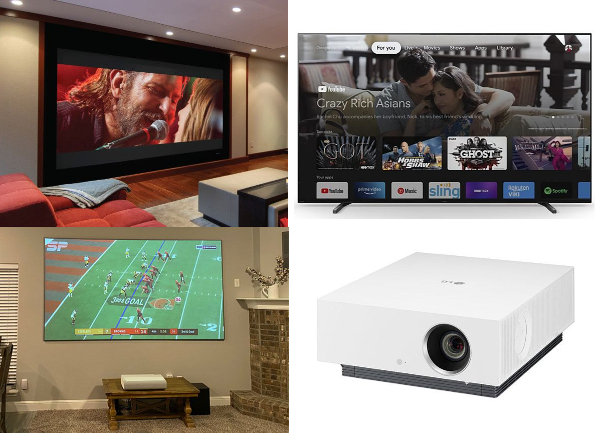 Supply disruptions and the ever-lingering effects of the COVID-now-Delta pandemic have made it a challenging year for getting new A/V products to market. Despite the slowdowns, we've managed to corral enough gear to keep our reviewers busy even though we would have preferred having more options in some product categories. Our test reports have focused on TV and video projection in recent weeks so we decided to broaden the scope of this roundup to include all TV- and video-related products that have been awarded Top Pick status so far in 2021.
4K TELEVISIONS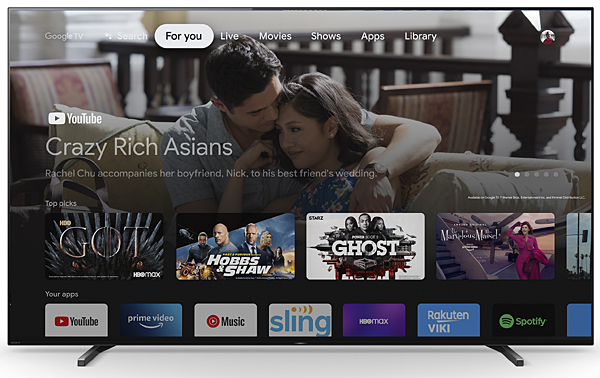 Sony XR-65A80J OLED Ultra HDTV: $2,299
Sony continues to expand its presence in OLED TV, this time with a full-featured model built to deliver top-shelf video performance at a price most of us can afford. The XR-65A80J supports Dolby Vision high dynamic range (HDR), Google and Amazon voice control, and is equipped with HDMI 2.1 inputs and a surprisingly decent sound system, but what's most intriguing is Sony's new Cognitive Processor XR, which analyzes hundreds of thousands of picture elements in real time and makes tweaks to improve image quality. The goal is to get as close as possible to what you would see on a professional video monitor. To accomplish this, the processor detects the most important focal points in each frame and enhances them in a way that complements how our brains work. Hyperbole aside, it actually seems to work.
As veteran TV reviewer Tom Norton put it, "I can't say exactly how much Sony's Cognitive Processor XR adds to the A80J's stunning image quality, but I'd wager that its contribution is significant. Watching the documentary Samsara, the scenes in Versailles, and the making of a mandala in a Hindu monastery looked even more strikingly vivid than usual. Costume dramas profited as well, with Victoria & Abdul offering a rich tapestry of Victorian decor, particularly in the banquet hall scene with its brilliant red highlights."
Though the Sony's black-level performance wasn't the best he's seen, Norton characterized shadow detail as "superb" and praised picture quality during bright scenes. "Toy Story 4 began conventionally enough, but once I got to the scenes at the carnival and in the antique shop, the results were dazzling. A brief shot of illuminated chandeliers in the shop was so startlingly vivid that I involuntarily gasped." High praise, indeed.
AT A GLANCE
Plus
Crisp resolution from Cognitive Processor XR
Ultra-wide viewing angle
Impressive shadow detail
Minus
Picture setup menu limitations
Minor black level issues with HDR
Full Review Here (posted 8/4/21)
TCL 6-Series 65R635 Roku LCD Ultra HDTV: $1,300 [$1,280 on bestbuy.com as of 8/26/21]
With its 65R635 LCD TV, TCL embraces the popular Roku platform that puts top streaming services at your fingertips while demonstrating the benefits of using Mini-LEDs to deliver more uniform backlighting at a budget-friendly price — hence, our Top Value designation. The TV boasts an impressive 160 zones of local dimming for its 65-inch screen, which translates into a highly satisfying viewing experience whether you're watching in 4K or standard high-definition.
The set also brings quantum-dot technology into the fold for expanded color performance, supports three flavors of high dynamic range (HDR) — Dolby Vision, HDR10, and HLG — and is equipped with a low-lag THX Certified Game Mode to meet the challenges of fast-paced gaming. It even offers a unique feature called iPQ Mobile Calibration that uses the camera in an iPhone or Google Pixel phone to capture onscreen images and perform a rudimentary color calibration.
Putting the set to the test with "Guardians of the Galaxy Vol.2 and other challenging material on 4K Blu-ray, video perfectionist Tom Norton described what he saw as "eye-catching" with the ability to convey subtle detail and rich color. He was also impressed with how cleanly the set handled the "wickedly challenging" horses-grazing-in-snow demo segment from the Spears & Munsil UHD HDR Benchmark test disc and praised the TCL set for its ability to produce impressive looking Dolby Vision HDR images.
AT A GLANCE
Plus
Effective, 160- zone local-dimming
App-based color calibration
Affordable price
Minus
Image quality reduced at off-center seats
Some green push with HDR content
Full Review Here (posted 2/17/21)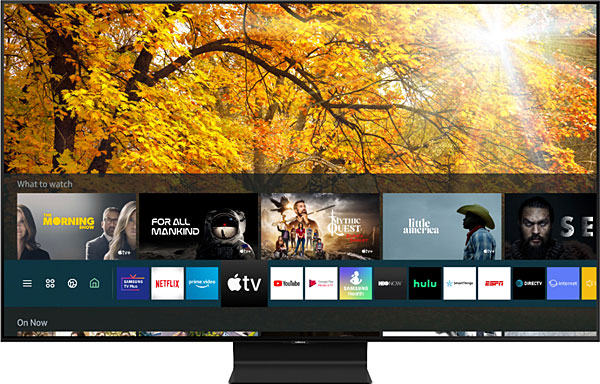 Samsung QN65Q90T LCD Ultra HDTV: $2,000
Samsung significantly lowered the price of its flagship 4K LCD TVs when it introduced the 65-inch QN65Q90T in late 2020. With a list price $1,500 less than 2019's outstanding
QN65Q90R
, the Q90T is aggressively priced, though it is actually derived from the
Q80R series
, which means it's missing a few refinements found on the Q90R. The external One-Connect box housing the TV's inputs, outputs, and power connections is gone and the number of local dimming zones has been reduced from 400 to 98, which takes black-level performance down a notch. Of course, the Q90T is also 800 bucks less than the Q80R.
Otherwise, the TV is loaded with features — including an excellent Movie mode with grayscale controls — and supports a 60-Hz frame rate, P3/4:2:2 10-bit color, and three of the four high dynamic range formats (Dolby Vision is the odd man out). More to the point, the Q90T delivers impressive out-of-box performance with strong off-axis viewing and, in the words of reviewer Tom Norton, produces "brilliant HDR images" and "excellent shadow detail" with vivid color and crisp detail on 4K material. If you're shopping for a high-performance TV in the $2,000 price range, be sure to check out Samsung's QN65Q90T. Even though it's a 2020 model, the TV is still available through amazon.com, walmart.com, and samsung.com.
AT A GLANCE
Plus
High peak brightness for HDR
Wide viewing angle for an LCD TV
Extended color
Minus
No Dolby Vision support
Some visible "blooming"
Full Review Here (posted 12/16/20)