MUSIC REVIEWS: Franz Ferdinand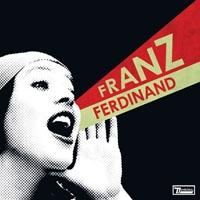 You Could Have It So Much Better Domino/Epic
---
Music •••• Sound ••••
It's actually quite telling that the second album from Glasgow's genre-bending Franz Ferdinand was first slated to be self-titled, just like the band's smash debut. After all,
You Could Have It So Much Better
is essentially Part 2 of that head-turning alt-rock hit. There's nothing wrong with a sequel, though, when the music is this catchy. If it ain't broke, baby, don't fix it.
The boys in the Franz have been called art-school rockers, postpunk pioneers, New Wave revivalists, and even (according to Kanye West) "white crunk." But I like to call 'em the Euroshuffle Kings. The swinging, polymetric groove they established on their breakthrough single, "Take Me Out," was a shot in the arm that merged dancefloor chic with snarling guitar technique. And on the heels of the 38-minute gem Franz Ferdinand, bands like the Killers, the Kaiser Chiefs, and Bloc Party have all sprinted to the alt-rock forefront.
Better keeps the party jumping with a rollicking, essentially nonstop rhythmic bounce for 41 minutes. (Kudos to the band for keeping the "all killer, no filler" approach.) "The Fallen" charges out of the gate with an instantly grabbing guitar hook, a brief change in tempo (another Franz trademark), hip harmonies, and the aggressive rhythm section of bassist Bob Hardy and drummer Paul Thomson. Guitarist/vocalists Alex Kapranos and Nick McCarthy do the ax-wielding mindmeld thing on "Do You Want To," fusing together in their now-patented beat and harmonizing on "do-do" melody lines that would make Joe Meek proud.
Better builds on the blueprint by incorporating what Kapranos calls "the Mary Poppins" - the tidying up and sharpening of the groove after letting things run loose for a few bars. Both "Well That Was Easy" and "I'm Your Villain" execute the plan with quirky turnarounds and tempo shifts followed by sharp, headbanging jams.
Franz Ferdinand are in the zone, and they can do no wrong in the burgeoning arena they've created for themselves (and others). "Lucky, lucky / You're so lucky," they sing on "Do You Want To." And we are. Couldn't have said it Better myself.