Get Back to Mono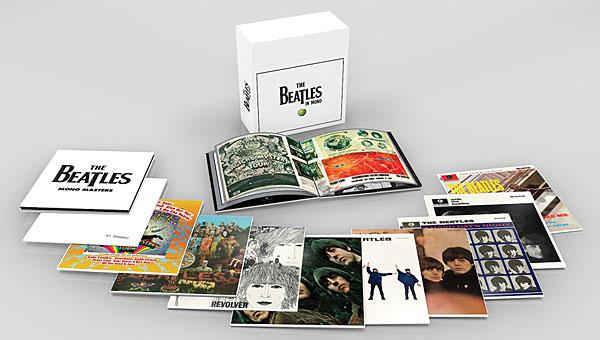 "Turn off your mind, relax, and float downstream." John Lennon was referencing a theme from the Tibetan Book of the Dead by way of Timothy Leary's book The Psychedelic Experience, but there really was no other way to start "Tomorrow Never Knows," the pivotal track that ends Side 2 of The Beatles' groundbreaking August 1966 album release, Revolver. And "Tomorrow"—originally identified on the recording sheet for "Job No. 3009" in Abbey Road Studio Three as "Mark I" when sessions commenced on April 6, 1966—is rife with studio innovations and flourishes only The Beatles and their revolutionary team of Abbey Road engineers could inaugurate as the methodology so many future artists would embrace: Inventing Artificial Double Tracking, a.k.a. ADT, to simulate the natural double-tracking of instruments and vocals (thank you, Ken Townsend). Putting John Lennon's vocals through a Leslie speaker rotating inside a Hammond organ because he wanted to sound, according to producer George Martin, "Like I'm the Dalai Lama singing from the highest mountaintop." Moving the bass-drum microphone thisclose to Ringo Starr's kit and stuffing said bass drum with wool jumpers to deaden the sound, and then putting it through Fairchild 660 valve limiters and compressors, essentially inventing the sound that defined Sgt. Pepper's backline (thank you, Geoff Emerick). Multitracking five tape loops spearheaded by musique concrète admirer Paul McCartney. Creating backwards guitar lines that sound like seagulls squawking. Building the entire song around George Harrison's single-chord high-C drone, played on a sitar-like Indian tambura.
I've probably listened to "Tomorrow Never Knows" close to (yes) a thousand times over the years in various formats and on various devices, and being able to hear all of the fab nuances embedded in its mind-bending grooves is of paramount importance whenever I cue it up—and I can instantly tell when I'm dealing with inferior playback. To me, the best way to hear "Tomorrow" is exactly how The Beatles themselves preferred, via the mixes they all personally approved: in mono, and on vinyl. The exacting detail The Fab Four poured into recordings like "Tomorrow" and other canon staples like "Taxman," "Yesterday," "Rain," "Within You Without You," "A Day in the Life," and so many others were all intended for mono consumption, regardless of the fact that many of us on this side of the pond have been ingrained with the admittedly fine stereo mixes. "You're not necessarily meant to hear everything separately," says Steven Van Zandt of Bruce Springsteen and the E Street Band fame, and founder of the Underground Garage program and channel on SiriusXM satellite radio that lovingly plays mono Beatles music. "You want the balance and clarity of integration, and The Beatles were the masters of that in mono." Graham Nash, who harmonized alongside the band during the Our World "All You Need Is Love" worldwide satellite broadcast on June 25, 1967, agrees: "The closer you can get to the flame, the better."
So how do we do that, if we only have the mono mixes that are on the CDs released back in 2009? Well, a splendid time is guaranteed for all, as the mono LP call has officially been heeded with The Beatles in Mono (Apple/UMe), a collection of 14 LPs of The Fabs' output from 1963 to '68 on 180-gram virgin vinyl, cut on a 1980s-era Neumann VMS80 cutting lathe and manufactured at Optimal Media in Röbel, Germany. Included in the limited edition box set are nine U.K. albums (Please Please Me, With The Beatles, A Hard Day's Night, Beatles for Sale, Help!, Rubber Soul, Revolver, Sgt. Pepper's Lonely Hearts Club Band, and The Beatles [the latter on two LPs]), Magical Mystery Tour, and three platters dubbed Mono Masters that compile B-sides and non-LP tracks. (For those who think it's all too much, the material appearing on the last two original Beatles LPs issued during the band's lifespan, Abbey Road and Let It Be, were only mixed in stereo.)
And no need to worry about the taxman taking it all from your wallet, Bungalow Bill: Each album will also be made available individually. "You don't have to buy the box to get Pepper or Rubber Soul," clarifies Jeff Jones, CEO of Apple Corps Ltd. And it's also important to note The Beatles in Mono has been fully blessed by all four principal members of The Beatles voting collective. "The team that runs Apple, as well as Paul, Olivia [Harrison, George's wife], Yoko [Ono], and Ringo, were all involved in approving the idea, looking at the covers and all artwork, and listening to whatever they chose to listen to," Jones confirms. "Every single detail of every single project that comes out of Apple is blessed and approved by the four of them."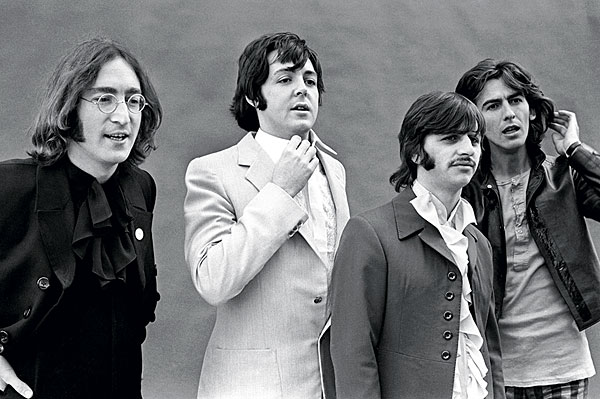 Sean Magee, the mastering engineer at Abbey Road who's literally handled all of the original tapes used for the past half-decade-plus of Beatles releases, is well aware the collective endorsement applies to what many Beatles fans consider to be the band's sacred aural Holy Grail. "There's been great interest in getting the mono mixes exactly right," he acknowledges. "We can tell you, for every recording, which studio they were in, what microphones were used—everything. They were that meticulous. We cut straight from the quarter-inch analog master tapes and conformed to the original cutting notes. We would read them and find out what was done historically, why things were cut that way, and why there were certain frequency changes. We would experiment to get closer to the voice, or maybe bring the drums out a little bit more. We weren't trying to re-create the originals, but we did try to produce the original intention. Nine times out of ten, it was as near to the originals as we could get." Mastering supervisor Steve Berkowitz puts it quite succinctly: "These are the mono masters The Beatles approved."
Listen to the Colour of Your Dreams
I can see the skeptics out there raising both hands and eyebrows, and the Apple scruffs want to peel away the layers of that particular glass onion. "There were two issues when the European stereo LPs came out [in 2012]," admits Guy Hayden, vice president for Apple and jazz catalog marketing, Universal Music UK. "One was that we used the digital stereo remasters. That was an actively made decision by us, rightly or wrongly, to say that it's an historical accident that stereo became the predominant format for The Beatles. It wasn't. Between '63 and '68, the guys sat in the room with George Martin, and the masters they signed off on were the mono masters. Stereo just ruled the world since then. But we knew that we'd do it differently with the monos. We knew we'd be doing it analog all the way and that it would be as authentic as it gets."
I can confirm firsthand the proof is in the sonic savoy truffle. My first experience with The Beatles in Mono on wax occurred in Studio A at Electric Lady Studios in downtown New York this past June. I listened to the music on top-drawer equipment, all courtesy of McIntosh: an MT5 turntable, C50 preamp, MEN220 room-correction system, two MC1.2KW power amplifiers, and two XRT1K floorstanding speakers. Also key was the Ortofon 2M Mono SE cartridge fitted on the tonearm of the MT5 'table. (For more on why using a mono cartridge is optimal for mono sound reproduction, see the "Drive My Cartridge" sidebar.) "McIntosh has quite the history with The Beatles, since all of them owned McIntosh gear," Hayden confirms. "There's a story of George [Harrison] being kicked out of a hotel after having a system delivered to him in New York and then playing it too loud. You could hear it five blocks away, so they kicked him out." Apparently his guitar did not gently weep on that particular night.