Face-Off: Noise-Canceling True Wireless Earbuds Edifier TWS NB2 Pro
Edifier TWS NB2 Pro
($89)
edifier.com
If you find it hard to believe that you can find true wireless buds for less than $100 that sound great and also offer decent noise cancellation, let me intro- duce you to the Edifier TWS NB2 Pro.
Edifier buds consistently punch above their weight when it comes to audio quality, and these NB2s are no exception. For less than a hundred bucks, you get bright, robust sound with plenty of bass. They're a joy to listen with when you factor in the low price.
You get what you pay for when it comes to the NB2 Pro's noise-canceling, however. Only about half of the surrounding cacophony gets stifled, which kind of makes sense since the NB2s are half the price of the models in this test that offer superior ANC. You'll also hear faint external noise with all but the loudest musical playback.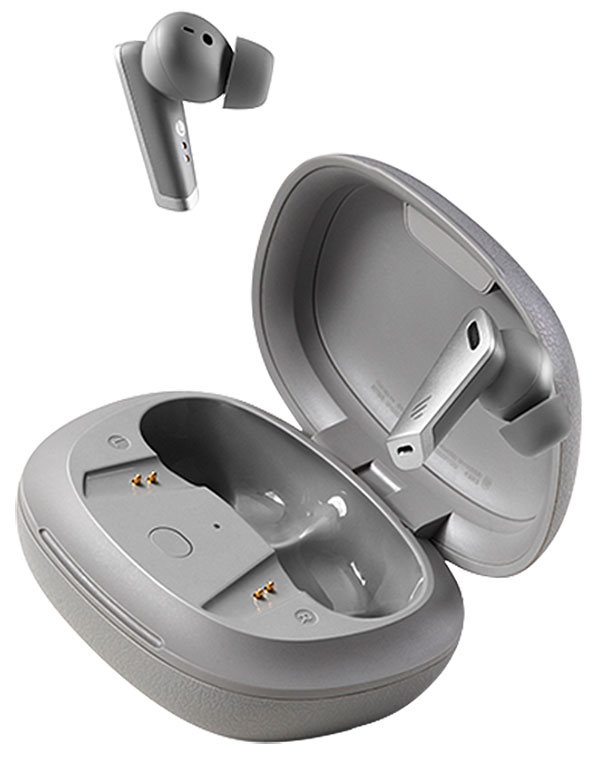 The NB2 Pro has basic tap controls: double-tap on the right bud to pause/play, double-tap on the left bud to cycle through the three ANC modes (On, Off, Ambient). Microscopic type in Edifier's miniscule printed instruction manual refers once to functions in an "APP" without any further instruction, although an Edifier Connect app is among the features listed on the TWS NB2 Pro's outer box. When I downloaded it, the app contained no additional features or customization, just earbud battery level info and the ability to switch directly from noise- canceling to Ambient sound modes.
When you remove a bud, music automatically pauses and then resumes when returned to your ear. Even better, you get an impressive 7 hours of music playback on a single charge with an additional 18 hours provided by the case with ANC enabled. Without ANC, you get 9 hours plus 23 additional hours of listening time.
Personal admission: I don't like stick-styled earbuds, which tend to fit looser that rounder models. Stick buds like these Edifiers can also produce microphonic noise when you turn your head even slightly. Like many of the buds I auditioned for this test, the Edifier silicone ear tips tended to run small—I was unable to get a good fit even using the large tips. A comfortable, noise- sealing fit also was hindered by the ball behind the ear tip, which keeps you from inserting or adjusting the buds as necessary into your ear canal. The approximately 2.5 x 2 x 1-inch charge-carry case is compact enough to fit into most pockets, but with no notch it's a bit difficult to pry open.
The Verdict
At half the price of its competitors, the Edifier NB2 Pro offers great sound for the money, but not similarly great noise-canceling or comfort.