Face-Off: Noise-Canceling True Wireless Earbuds Master & Dynamic MW08
Master & Dynamic MW08
($299)
masterdynamic.com
Master & Dynamic's MW08s sure are beautiful buds. And their physical beauty is matched by impressive battery life, with a whopping 10 hours of noise-canceling listening time. Whether these luxury buds ultimately merit their high price tag is another matter, however.
Music with the MW08 is presented in a near-3D soundstage and can be described as punchy, though often with thudding bass. The balance works for beat-heavy tracks, but depending on the music mix, the jackhammer low-end can prove to be a bit overwhelming. Unfortunately, there are no EQ functions or presets included in the MW08's accompanying control and setup app.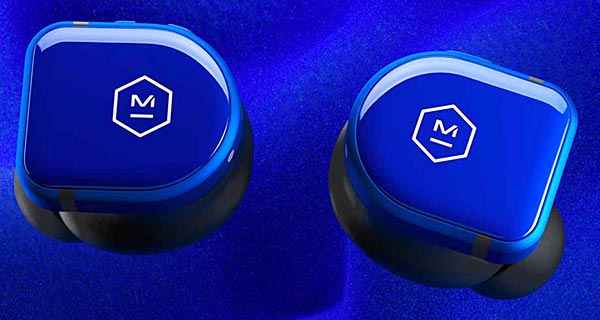 Given the price and luxury design, I expected equal richness from the M&D Connect app, but all it has is ANC and ambient sound mode switching, along with four options for auto-off timing. There are two ANC modes: Max, and All Day noise-canceling, which is designed for lower-noise environments and, I assume, battery life optimization. All Day ANC let through more airplane cabin hum than I expected. Flipping to Max effectively filtered out the remaining engine thrumming, but I could still hear voices. You also get two ambient listening modes: Voice and Awareness. The MW08 further features built- in wind-reduction to reduce the whooshing sound that can wash out music when in ANC mode.
The MW08 is controlled by tiny multi-function buttons. A toggle mounted on the left bud is used to adjust volume, and you click-and-hold to cycle through the three ANC modes. Switching to ambient mode does not auto-pause music, but that will happen when you remove a bud with "in-ear detection" toggled on in the app. On the right bud, a single button is used to control calls, tracks, and voice assistant access.
As noted above, you get 10 hours of ANC single- charge playback. With ANC off, expect around 12 hours, with 30 additional hours from case recharges. You get 50 percent of full playtime— either 5 or 6 hours—from a 5-minute charge, which is astounding, and a full charge takes a mere 45 minutes.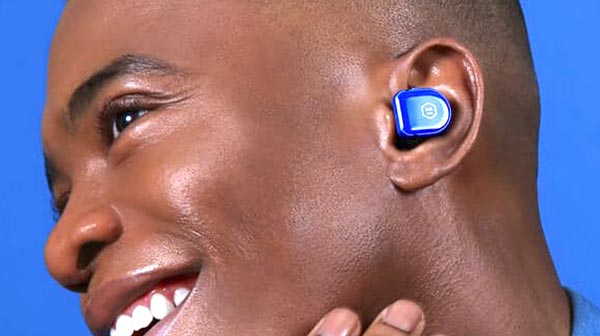 Included inside the box is a USB-C to USB-C cable, with a USB-A adapter included for legacy users. There are four-sets of silicone ear tips (XS-S-L-XL) and the buds come pre-fit with a fifth pair of medium-sized tips.
The MW08 feels as rich as its price—you can even get the buds monogrammed— and it's IPX5 water-protected. The buds are ceramic, and at 0.32 ounces each, heavier than their plastic competition. You don't feel the weight, though—the MW08 buds will remain comfortable in your ears for hours.
The Verdict
The Master & Dynamic MW08 are luxurious and attractive buds, but the sound is overly bass-heavy, and the price is high.