Dirac to Debut Multi-Sub Bass Management at CES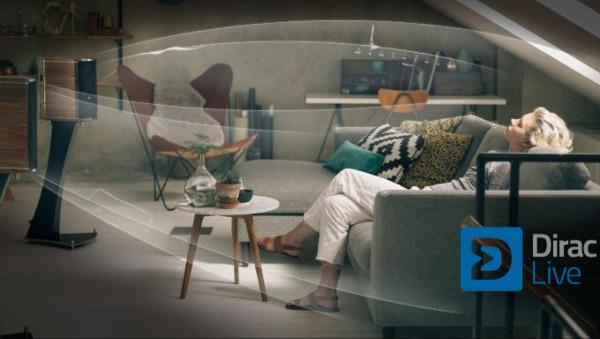 Dirac Research, the Swedish company specializing in sound optimization software, today announced that it will unveil a new module for its Dirac Live speaker setup/room-correction system designed to significantly improve bass performance.
The company said the new Dirac Live Bass Management Module, which leverages proprietary mathematical models and processing algorithms, provides a sophisticated yet easy-to-use multi-subwoofer optimization solution said to produce "far smoother and tighter bass than existing solutions, which oftentimes sound muddy and smeared." The software can also be used to improve the performance of single-subwoofer systems.
The module is designed to save time by offering a predictive results analysis that lets the user see a visual representation of the predicted bass performance without having to run repeated audible tests, which traditionally require making a number of adjustments to subwoofer volume and parameters such as crossover frequency and phase shift.
The new software ensures that "subwoofers deliver a specific range of frequencies that produce a smoother, tighter bass experience, while creating optimal sound reproduction for each specific room."
Dirac will offer three tiers of bass management, according to Jakob Argren, head of product management.
Tier 1 allows management of any number of subwoofers, analyzing each one to create a single-optimized sub channel that drives each subwoofer. It also enables precise control of frequency cutoffs for all speakers.
Tier 2 facilitates advanced setup for a single subwoofer, while providing control over parameters and applying frequency filters to all speakers based on measurements.
Tier 3 is a free module for all current Dirac Live users that provides standard bass management with the added benefit of predictive results.
"Our tiered approach to Dirac Live Bass Management allows us to deliver a best-in-class solution for all home theater enthusiasts, regardless of their budget or system set-up," Argren said. "What's more, by optimizing the subwoofer performance in relation to the room dimensions and speaker position, users are no longer required to place their subs in specific locations, often at odds with the aesthetics of the room, in order to achieve optimal performance."'
Dirac Live Bass Management is scheduled for release in the April-May 2019 time frame and is the first module to be introduced for Dirac Live. The company said it plans to introduce new Dirac Live modules every year
Dirac Live, whose beta was released in September at CEDIA 2018, is now available and compatible with gear from Arcam, AudioControl, Bryston, Lexicon, NAD, and StormAudio.
For more information, visit dirac.com.
Related:
Beta Version of New Dirac Live Now Available
Dirac Live Room Correction Now Available for Hi-Res Audio Streaming
Dirac Announces Next-Gen Room-Correction System
Dirac Teams with Oppo to Improve Smartphone Audio
Dirac Announces 'Friendly' Room Correction Tool
Ridding the World of Bad Sound: 15 Minutes with Dirac Founder Mathias Johansson