Dirac Live Room Correction Now Available for Hi-Res Audio Streaming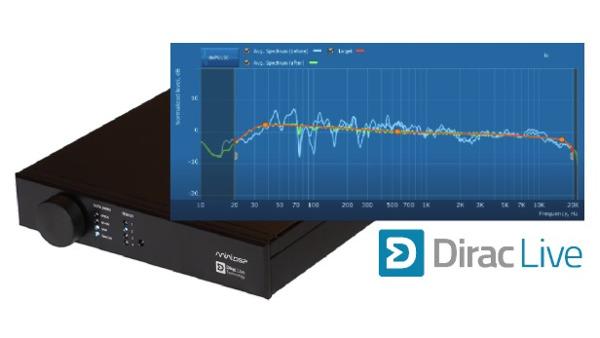 Dirac Research
, the Swedish technology company best known among
S&ampV
readers for its
Dirac Live
speaker setup/room-correction system, has announced that the patented processing is now available for hi-res audio streaming.
Dirac Live processing is included in miniDSP's new Streaming HD (SHD) series processor/network streaming device, which is described as a "powerful stereo processor designed from the ground up to achieve the highest performance with the greatest flexibility."
Highlights include a floating point processor, 32-bit digital-to-analog converters (DACs), a quad-core ARM streamer, multichannel USB audio, and an embedded Volumio music player that allows streamed audio to be controlled via a smartphone, tablet, or desktop-based app. The streamer is equipped with three digital inputs and features 32-bit input/output resolution with 96-kHz internal processing.
The streamer is available now in a rack-mount version ($1,199) with balanced and unbalanced analog inputs; a less expensive SHD Studio version that's smaller and lacks a digital-to-analog converter (DAC) is expected to ship in mid-September at a price yet to be announced.
Dirac Live processing corrects both the frequency response and impulse response of speakers over a large listening area to "improve the depth, positioning, and distinction of individual voices and instruments." Dirac takes multiple measurements and uses mixed phase correction to help audio systems to deliver more natural sound with tighter bass and reduced room modes.
"Regardless of hardware design and sophistication, certain external variables are always going to negatively impact audio quality — that is unless you implement a digital room correction solution like Dirac Live," said miniDSP CEO Antoine Rouget. "Dirac Live reduces these variables…We're excited to introduce Dirac Live room correction to the streaming processor market."
For more information, visit minidsp.com.