Best Speakers to Buy Right Now in 2020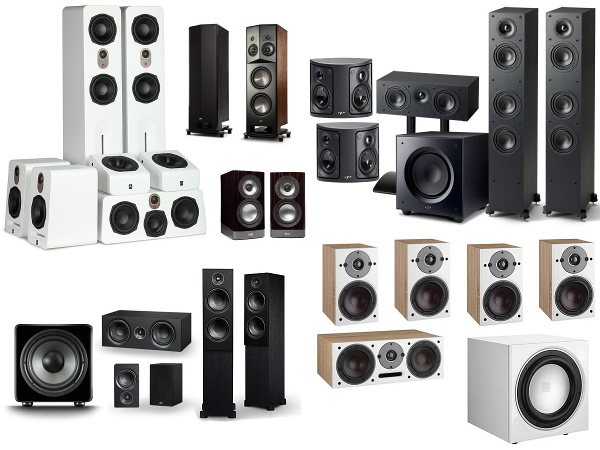 Ready for an upgrade? The editors of
Sound & Vision
have singled out nine speaker systems that deserve a listen if you're getting the itch to take your home theater to the next level. All made our coveted 2019 Top Picks of the Year list, meaning they all deliver exceptional sound. Product summaries appear in ascending price order.  
Home Theater Speaker Systems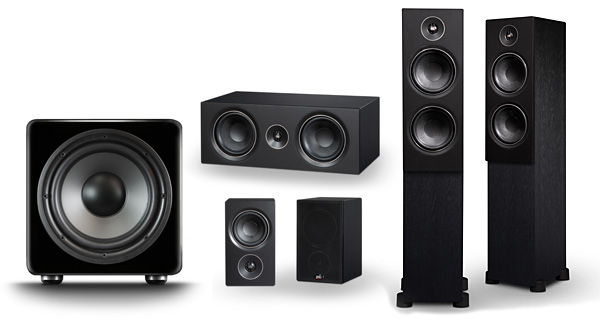 PSB Alpha T20 Speaker System: $1,800 (as tested)
Unlike most AV categories, it's not uncommon for good sounding speakers to remain in a company's lineup for years. Case in point is PSB's entry-level Alpha Series, which has been around since 1991 and is still going strong. Now in its third generation, the Alpha suite of speakers we reviewed in a 5.1 configuration won't win any awards for style but delivers a four-star subwoofer and impressive sound — whether you're listening to music or watching a movie. As reviewer Michael Trei put it, "The new Alphas are not the flashiest, biggest, or loudest speakers around, but they have a neutral sound and do pretty much everything well at a down-to-earth price."
AT A GLANCE
Plus
Neutral balance
Close timbral matching between models
Excellent value
Minus
Pedestrian styling
Basic finish options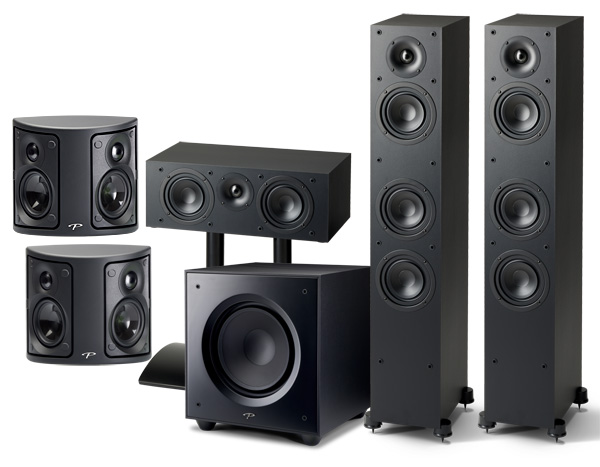 Paradigm Monitor SE 3000F Speaker System: $2,144 (as tested)
Nestled in Paradigm's impressive range of speakers is a tower-based home theater suite tailor made for enthusiasts on a budget. The SE 3000F's style and finish may be basic, but its performance is anything but thanks to a number of well-considered features, including bi-directional surround speakers, a robust subwoofer, and apps for tweaking subwoofer performance and creating a custom EQ filter to overcome anomalies caused by room acoustics. Veteran reviewer Al Griffin summed it up this way: "At just over two grand, Paradigm's Monitor SE system offers strikingly good sound for the money."
AT A GLANCE
Plus
Impressive performance for price
Surround speakers provide flexible installation options
Subwoofer with app control and room correction
Minus
Basic build quality and looks
Dali Oberon 5.1 Speaker System: $2,546 (as tested)
Danish Audiophile Loudspeaker Industries (a.k.a. DALI) has proved once again that they not only know how to build great sounding speakers but know how to do so at reasonable prices. The Oberon lineup we tested delivers balanced sound with effortless treble and deep bass from five compact speakers and a five-star subwoofer guaranteed to bring music and movies to life. Summing up, reviewer Dan Kumin wrote: The (main) Oberon 1 is a "world-class example of the sort of speaker that gets you 90 percent of the way there (and in some regards well past 90) for about 10 percent of the cost of pricier options.
AT A GLANCE
Plus
Balanced sound with effortless treble
Solid bass extension
Impressive performance from compact subwoofer
Minus
Center speaker can sound slightly chesty when listening off-axis
Click here to peruse all of Sound & Vision's 2019 Top Picks of the Year.