Best Speakers to Buy Right Now in 2020 Page 3
Stereo Pairs
SVS Prime Pinnacle Speaker: $1,600/pair
The stately Prime Pinnacle is a true contender in the world of affordable full-range tower style speakers — in this case, one with a lone tweeter bolstered by a 5.25-inch midrange driver and three 6.5-inch woofers, all situated in slender cabinet that's about 40 inches tall. Expect to be wowed with prodigious bass, spot-on tonal balance, and a satisfyingly deep sound stage. In the words of audio maven Dan Kumin, SVS's Pinnacle is a "slam-dunk value."
AT A GLANCE
Plus
Accurate and dynamic sound
Excellent imaging depth of field
Impressive bass extension and weight
Minus
Bass balance may be less amenable to some rooms or placements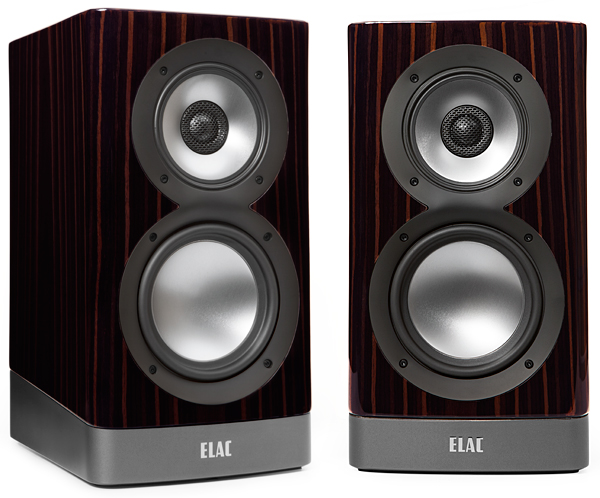 Elac Navis ARB-51 Powered Speaker: $2,000/pair
The virtues of powered speakers come into sharp focus with Elac's Navis ARB-51 — a serious alternative to today's popular smart speakers, many of which gloss over sound quality in pursuit of glitzy features like voice control. Behind its elegant façade is a full-on three-way design featuring a soft-dome tweeter mounted concentrically in the top midrange driver, an electronic crossover, and a separate amplifier custom tailored for each driver. Praising the ARB-51 for all-around sonic excellence, reviewer Dan Kumin called it a "consistent source of wonder."
AT A GLANCE
Plus
Top-tier tonal accuracy and dynamic ability
Amazingly compact for performance level
On-board EQ offers flexible placement options
Minus
Relatively tight sweet spot
No on-board streaming, digital inputs, or DSP
Polk Audio Legend L800 Speaker: $5,998/pair
Polk's engineering team did something special when they designed the new Legend L800 flagship speaker: They revived and refined the Stereo Dimensional Array (SDA) technology Matthew Polk developed nearly four decades ago with impressive results. Listening to a wide variety of music, Al Griffin reveled in the "appealingly neutral" full-range sound and expansive sound stage created by the new SDA-Pro implementation of the original SDA technology. With these formidable speakers, Polk has made a statement that audiophiles will appreciate. We think Matthew would approve.
AT A GLANCE
Plus
Enveloping soundstage from SDA-Pro tech
Dynamic, full-range sound
Flush-mounted elevation module option
Minus
Somewhat bulky cabinet design
Requires SDA-Pro interconnect cable
Click here to peruse all of Sound & Vision's 2019 Top Picks of the Year.
To browse all Sound & Vision-recommended AV gear, broken out by category, visit our Top Picks page.