Best Speakers to Buy Right Now in 2020 Page 2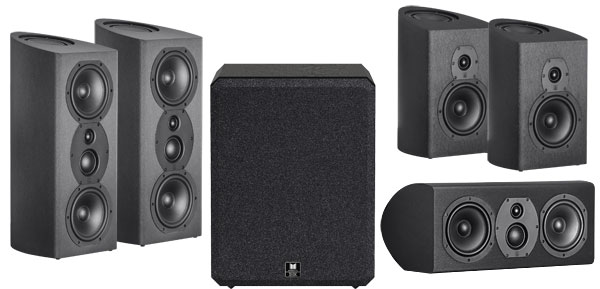 Monoprice Monolith THX-365T 5.1.4 Speaker System: $2,900 (as tested)
Monoprice has cemented its reputation of delivering high quality AV gear at great prices with the Monolith THX-365T home theater speaker system, a THX-certified suite of speakers that will accommodate a 5.1.4 Dolby Atmos or DTS:X surround setup without compromising music playback. As reviewer Michael Trei put it, "I'm not sure who designed these speakers for Monoprice, but that person is clearly a big home theater enthusiast. At the same time, they made some smart decisions that allow the system to sound great with music, too." If you're looking for a serious theater/music setup that won't require a second mortgage, start here.
AT A GLANCE
Plus
Lively and dynamic sound
Optimized for movies
Outstanding value for money
Minus
Awkward form factor
Drab cosmetic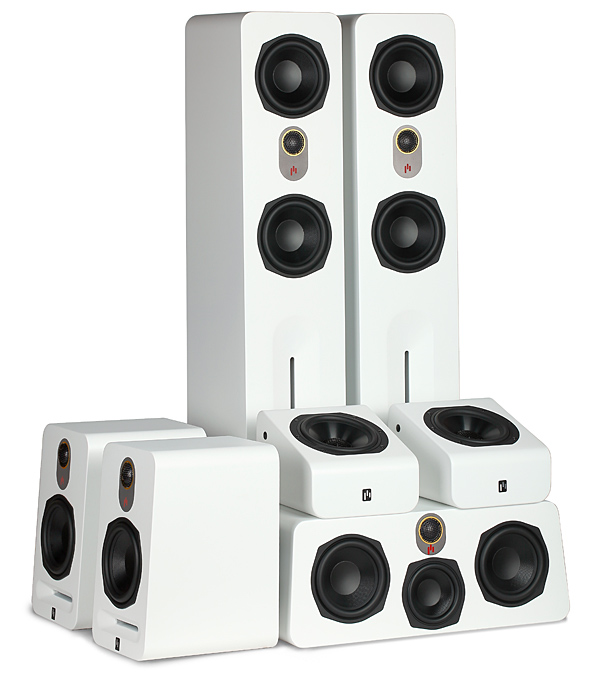 Aperion Audio Novus 5.0.2 Speaker System: $2,995 (as tested)
The stylish Novus 5.0.2 speaker setup shines with music and, when combined with a good subwoofer (not included in our test), will immerse you with the visceral thrills that define today's most sonically ambitious movie soundtracks. Reviewer Tom Norton described the sense of spaciousness it conveyed on
Blade Runner 2049
as first-class. "Surround activity was spot-on, and the music, with its strong electronic element, blew me away… Dialogue was always natural, with a total lack of bloat or distracting fizzy sibilance."
AT A GLANCE
Plus
Natural dialogue
Detailed without sounding aggressive
Great value
Minus
Limited deep bass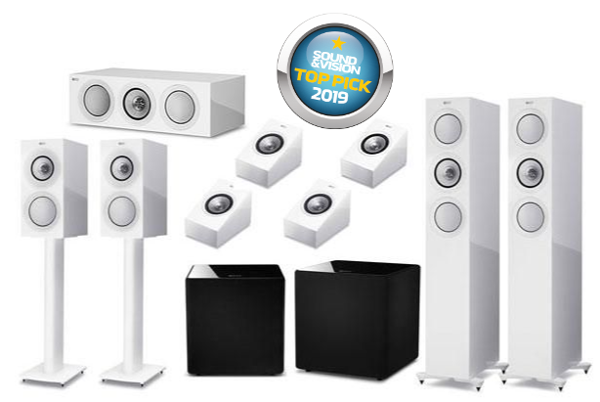 KEF R5 Surround Speaker System: $10,200 (as tested)
KEF continues its longstanding tradition of sonic excellence with the revamped R Series, featuring the 12th generation of its famous Uni-Q coincident driver — a design the company has been refining for more than two decades. Veteran reviewer Tom Norton praised the system — reviewed in a full-on 5.4.2 configuration with four Dolby Atmos-enabled height modules and two subwoofers — for its all-around outstanding performance: sweet with music and potent, but not too aggressive, with movies. Looking for a less expensive setup? The system can be scaled to more affordable levels by using Q Series models for surround and height-channel duties.
AT A GLANCE
Plus
Sweet, clean highs
Superb dialogue clarity
Detailed but not aggressive sound
Minus
Slightly limited treble diffusion
R3s make for pricey surrounds
Click here to peruse all of Sound & Vision's 2019 Top Picks of the Year.