Best Gear of Winter 2021 (So Far)
Home entertainment took center stage in 2020 and will continue to be a mainstay of life at home until we defeat the invisible enemy known as COVID-19. Whether a return to quasi-normal life takes weeks or months (my bet is on the latter), A/V gear of all shapes and sizes will continue to not only make possible but enhance our music and movie experiences. All of which brings us to the latest crop of
Sound & Vision
Top Picks, encapsulated here for your convenience.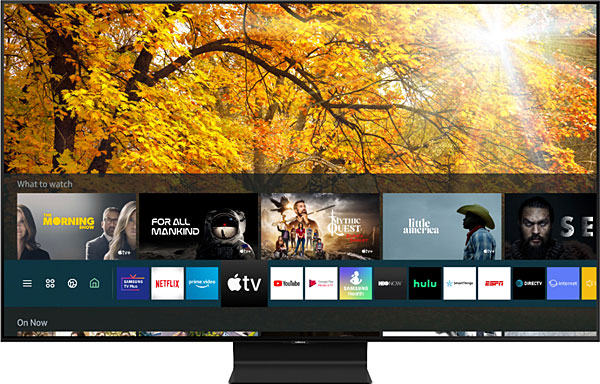 Samsung QN65Q90T LCD Ultra HDTV: $2,000
Samsung has significantly lowered the price of its flagship 4K LCD TVs with the introduction of the 65-inch QN65Q90T. With a list price that's $1,500 less than 2019's outstanding
QN65Q90R
, the Q90T is aggressively priced, though it is actually derived from the
Q80R series
, which means it's missing a few refinements found on the Q90R. The external One-Connect box housing the TV's inputs, outputs, and power connections is gone and the number of local dimming zones has been reduced from 400 to 98, which takes black-level performance down a notch. The Q90T is also $800 less than the Q80R.
Otherwise, the TV is loaded with features — including an excellent Movie mode with grayscale controls — and supports a 60-Hz frame rate, P3/4:2:2 10-bit color, and three of the four high dynamic range formats (Dolby Vision is the odd man out). More to the point, the Q90T delivers impressive out-of-box performance with strong off-axis viewing and, in the words of reviewer Tom Norton, the ability to produce "brilliant HDR images" and "excellent shadow detail" with vivid color and crisp detail on 4K material.
AT A GLANCE
Plus
High peak brightness for HDR
Wide viewing angle for an LCD TV
Extended color
Minus
No Dolby Vision support
Some visible "blooming"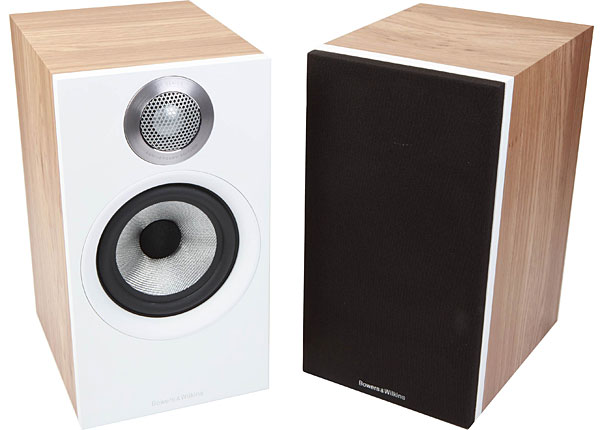 Bowers & Wilkins 607 S2 Anniversary Edition Loudspeaker: $700/pair
The hallowed British speaker company Bowers & Wilkins (a.k.a. B&W) has undergone a fair degree of tumult in recent years but through it all has managed to continue producing first-class products. It was acquired by the
Silicon Valley startup EVA Automation in 2016
and went through a leadership shake-up in early 2020 before finding a new home at
audio powerhouse Sound United
last October. Introduced a month before the Sound United acquisition, the 607 S2 Anniversary Edition speaker sounds as good as it looks and is one of four models representing the seventh generation of B&W's popular 600 Series, the company's second-longest continuously available line after the legendary 800 Diamond Series.
Standing just shy of a foot tall, the new 607 S2 is a conventional two-way, ported design with a 5-inch woofer made of the proprietary "Continuum" woven material created for the flagship 800 Diamond Series and B&W's signature "decoupled-dome" tweeter. The payoff for reviewer Dan Kumin: Impressive bass and an accurate tonal balance free of "obvious colorations, vocal sibilance, and top-octave fizz." As a bonus, B&W encourages experimentation with foam plugs that can be placed in the rear port to reduce its size or plug it, which effectively creates a sealed-box speaker. Both change the character of the bass in different ways so you can get the sound just the way you want it.
AT A GLANCE
Plus
Good bass extension
Excellent midrange balance and accuracy
Pluggable port yields flexible placement and performance
Impressive fit and finish
Minus
Slightly bright sound with some recordings
Yamaha RX-V6A 7.2-channel A/V Receiver: $600
Yamaha's RX-V6A, one of three new affordable AV receivers, delivers cutting-edge features at an unprecedented price so even budget-minded enthusiasts can partake in the spoils of the latest audio technology. Out of the box, the V6A conveys impressive sound quality with movies and music and supports streaming through Yamaha's MusicCast platform and Apple AirPlay2, 4K at 60 fps (frames per second), 4:4:4 chroma subsampling at 18Gbps, and Dolby Vision high dynamic range (HDR). The receiver is also equipped with Yamaha's YPAO automated setup program and ready to receive future firmware updates that will bring
HDMI 2.1
compatibility to three of its seven HDMI inputs, support for HDR10+, and Dolby Atmos Height Virtualization, which enables ordinary speakers to create the sensation of a height dimension.
With seven 100-watt channels of onboard amplification, you can power a traditional 7.1 surround system or a 5.1.2 Dolby Atmos setup with height channels. Of course, to reach this level of technical sophistication in a $600 receiver, there is a tradeoff: Except for the de rigueur analog phono inputs, all connections are digital — so if you want to hook up a retro gaming console you'll be out of luck unless you have an analog-to-HDMI converter. Bottom line: The V6A is a prime example of a thoughtful, forward looking AVR that delivers much of the latest audio and video technology at a reasonable price. As reviewer Michael Trei put it, "Yamaha's latest mid-price receiver adds up to an excellent foundation on which to build a great multichannel system."
AT A GLANCE
Plus
HDMI 2.1-ready (via firmware update)
Versatile speaker switching
Built-in phono preamp
Minus
Small front panel and onscreen displays
Lacks analog video connections