Best Gear of January 2023
If January is any indication, we can look forward to a stellar year for new gear. The first month of the New Year brought us several easy-to-recommend Top Picks: A new AV receiver from one of the most storied names in home audio, a killer ultra-short-throw projector, a subwoofer made for music, and a top performing streamer that is surprisingly affordable. January also brought us the opportunity to get an early (and quite positive) look at the
updated version of a popular smart speaker
from a certain company out of Cupertino, CA. As we like to say, there's something for everyone.
Epson LS800 4K Ultra-Short-Throw Projector: $3,500
The ultra-short-throw (UST) category of video projection has only been around for a few years but is making incredible strides. Case in point: Epson's LS800, a significant update of the
LS500 that impressed us in 2020
. The LS800 is easy to set up and bright enough to thrive in normal living spaces with windows and ambient light; in other words, you won't need a dark space with dark walls. The projector uses a three-chip RGB LCD instead of the single-chip DLP used in other UST projectors, making it immune to the "rainbow effect," and can project images as big as 150 inches (diagonal) when placed only a few inches from the wall, thanks to its reconfigured optics. The imager is 1080p but uses proven pixel shifting technology to increase perceived resolution to 4K, and convincingly so.
Reviewer Mark Henninger tested the LS800 with a $3,000 SilverFlex Ultra 120-inch ambient-light rejecting (ALR) screen designed for UST applications, and noted its ability to improve contrast in almost all viewing conditions." The upshot here: If watching TV during the day is a priority, you'll want a dedicated ALR screen. As Henninger put it: "You would not watch Game of Thrones or a Star Wars movie under those [bright] conditions, but typical TV shows like a sitcom, news, or live sports look totally fine" and with none of the distracting reflections that plague most TVs. Sports, in particular, really shine on the LS800. For less discerning viewers who simply want to project images on a bare wall, Epson even provides a special setting that compensates for imperfections in the wall.
Overall color looks great out of the box and is very close to what you would get with professional calibration, especially in the Natural, Cinema, and Game modes. The LS800 also boasts extremely low input latency (under 20 milliseconds at 4K 60 Hz) making it ideal for gaming, whether on a console or PC. Calling it a match made in heaven, Henninger marveled at the realism on a PC running 1080p at 120 Hz. "These experiences still look highly detailed with truly incredible smooth motion, and there was a connected, responsive, real-time feel to the play that's especially gratifying for simulations." The Epson LS800 is one of the best UST projectors we've seen to date.
AT A GLANCE
Plus
Sits close to wall
Very bright
Low input lag
No rainbow effect
Accurate colors
Minus
Limited color gamut
Can't be calibrated
No HDMI 2.1
2-way pixel shift
No 3D
Full Review Here (posted 1/13/23)
Marantz Cinema 50 AV Receiver: $2,500
The Marantz Cinema 50 just might be the most elegant looking AVR on the planet and, in this case, beauty is more than skin deep. Way more. Behind that stylish faceplate is a bustling control center with nine 100-watt channels of class AB power — enough to drive a 5.1.4 setup with no need for additional amplifiers — processing for up to 11.4 channels, Audyssey's remarkably effective MultEQ XT32 acoustic room correction with the option to add Dirac Live, and four (!) independent subwoofer outputs to satisfy those who crave (and are willing to put in the time and money to achieve) perfect bass. Immersive surround processing extends beyond the usual Dolby Atmos to include DTS:X, Auro 3D, and IMAX Enhanced and you can enjoy whole-house wireless streaming using the excellent Heos platform introduced by Denon some years ago as well as take advantage of voice control through Google Assistant, Amazon Alexa, and Apple Siri.
The receiver is compatible with the major forms of high dynamic range (HDR) processing, including Dolby Vision and HDR10+, supports gamer-friendly tech such as ALLM and VRR, and is equipped with a generous selection of connections, including six HDMI inputs, all with 8K video support and upscaling. In a useful touch sure to be appreciated by serious listeners, the remote control has four Smart Select buttons for recalling specific preset combinations of various settings — including master volume, surround mode, EQ, individual channel-level trims, and more — so you don't have to reinvent the wheel every time you switch between music and movies.
Drawing on the company's heritage as a 1950's pioneer in two-channel hi-fi, the Cinema 50 is every bit as good at reproducing stereo music as it is at reproducing multichannel music and movie soundtracks. Reviewer Daniel Kumin's listening tests spanned a smattering of music and movie selections, delivering the goods without a hint of strain at "mid-hall concert levels." In particular, the Marantz easily conveyed the expansive sound design of the German remake of the anti-war epic All Quiet on the Western Front, capturing the terrifying in-your-face sound of war.
AT A GLANCE
Plus
Audyssey room correction (with Dirac option)
9 powered channels
Ability to precisely integrate up to four subs
Compatible with the Marantz/Denon Heos platform
Two-way Bluetooth
Minus
Native streaming mostly requires Heos app
No affirmation of surround mode when streaming from TV
Full Review Here (posted 1/17/22)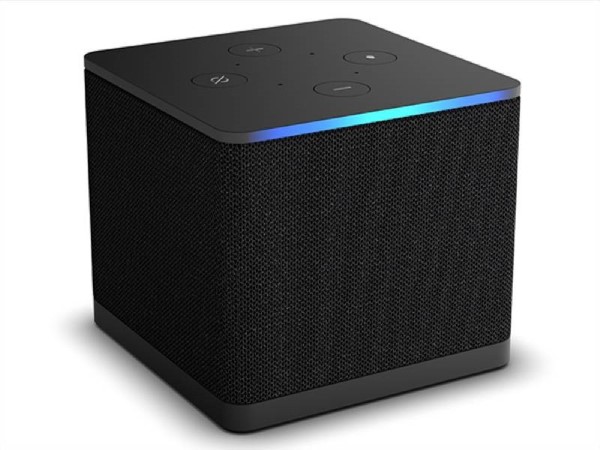 Amazon Fire TV Cube 3 Streamer: $139
The stylish third generation of Amazon's Fire TV Cube brings new features and performance upgrades into the fold, making it an excellent streamer if your TV lacks onboard streaming apps and a no-brainer upgrade to the previous generation Cube. It's essentially an Echo smart speaker and Fire TV Cube in one through which you can stream your favorite shows, summon Alexa, and control smart-home devices such as lights and security cameras. And here's the kicker: It costs $139.
Topping the list of new features is a more powerful processor that makes possible improved picture quality, smoother streaming of high resolution content, and faster, more reliable scrolling and response to commands (via voice or the remote). Other updates include a new remote finder function, the addition of channel buttons to the remote control, an HDMI connector with HDMI pass-through for easy integration with set-top boxes, a USB-A port for connecting a hard drive or web cam, and a 100 Mbps Ethernet port. "Super Resolution" 4K upscaling has also been improved through the use of filtering techniques that aim to keep images sharp by removing "jaggies" and other picture artifacts.
In addition to upgrading performance, Amazon has redesigned the home screen to highlight recommended titles and new releases, though users are free to personalize the screen to facilitate quick access to favorite apps instead of having to scroll through sponsored apps. To further ease content searches, the remote control has dedicated buttons for the most popular destinations: Disney+, Netflix, Prime Video, and Hulu.
AT A GLANCE
Plus
Super Resolution 4K upscaling for improved HD and SD content
Hands-free control of the Cube and smart home devices
Fast navigation and loading of content
Ability to connect a thumb drive or external drive
Ability to connect a webcam for video calling
Minus
Sponsored apps, ads, and Amazon's FreeVee monopolize home screen and search
Set-top box integration didn't work with Dish Hopper
Full Review Here (posted 1/22/23)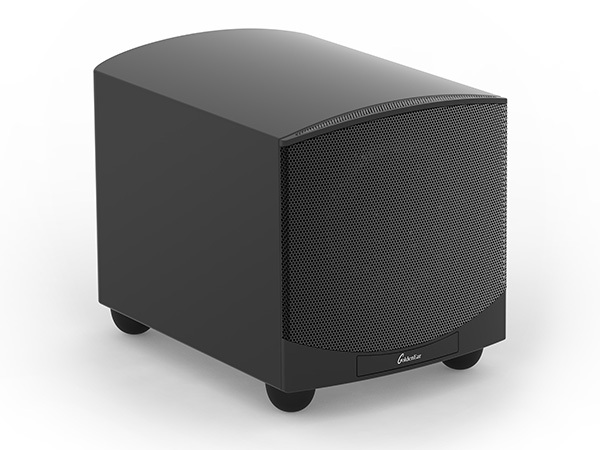 GoldenEar ForceField 40 Subwoofer: $1,200
GoldenEar has expanded its more budget-focused ForceField series of subwoofers with a small, no-frills model that is at its best in a music setting. The ForceField 40 mates a front-firing 10-inch driver, down-firing passive radiator, and 500-watt RMS digital amplifier in a manageable cabinet measuring roughly 13 x 18 x 15 inches. Translation: It has a high wife-acceptance factor, according to reviewer David Vaughn, and is easy to move around. Controls are limited to subwoofer level, low-pass crossover and connections to a set of left/right RCA inputs with a toggle switch for using both inputs or a single (low-frequency effects) LFE input (left RCA).
Unlike other subwoofers in this price range, the ForceField 40 doesn't produce room-shaking sub-20Hz but it does a great job with bass above 27Hz, making it a perfect match for music. Listening to the Dolby Atmos mix of "Captain Jack Sparrow" from Hans Zimmer's Live in Prague, Vaughn wrote: "The track sounds divine from my main listening position and at sane listening levels. In fact, it sounds similar to my [far more expensive] reference subwoofer setup. Words that spring to mind are precise, quick, and natural."
AT A GLANCE
Plus
Compact design
Plenty of output above 35 Hz
Very musical
Minus
Tepid output below 27 Hz
Limited controls and no app support
Full Review Here (posted 1/23/23)
To browse all Sound & Vision-recommended AV gear, broken out by category, visit our Top Picks page.
Also see 2022 Top Picks of the Year